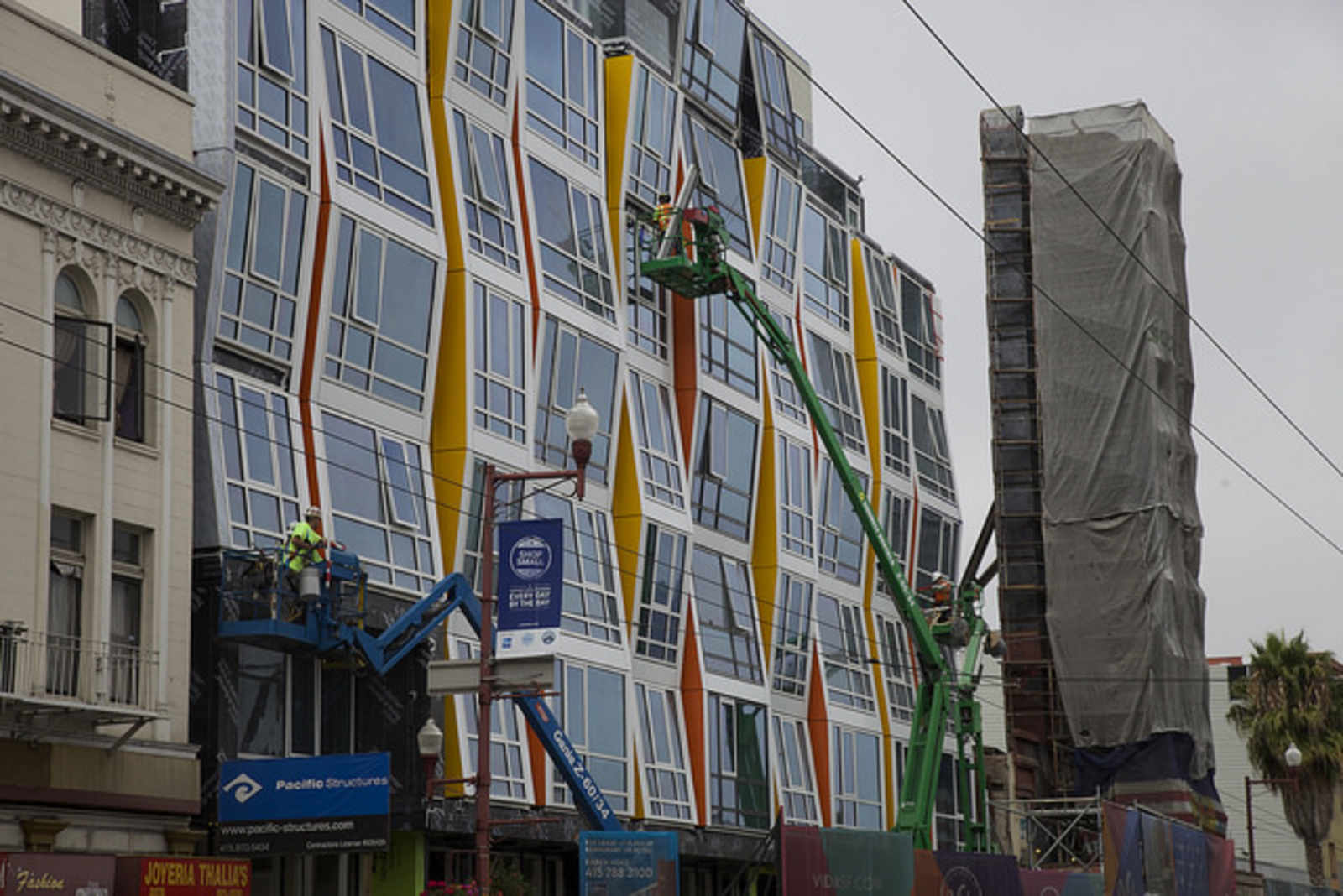 Construction of the Vida building, one of the more recognizable condos to have sprung up in the Mission over the past few years, is finally complete. Although those with $600,000 to spare on a junior 1-bedroom have been able to secure a spot in the development since at least last November, Vida's website is now proudly declaring that potential residents can "move in now."
The building's design, which is somewhat questionably described by its developers as "literally weaving the urban fabric of the Mission into the building itself," stands out significantly from the surrounding neighborhood. Apparently this uniqueness extends past the condo's jutting, many-chinned facade all the way to the interior, as this Craigslist post titled "Fantastic Brand New Luxury 2bed/2bath Condo in the Mission" calls out: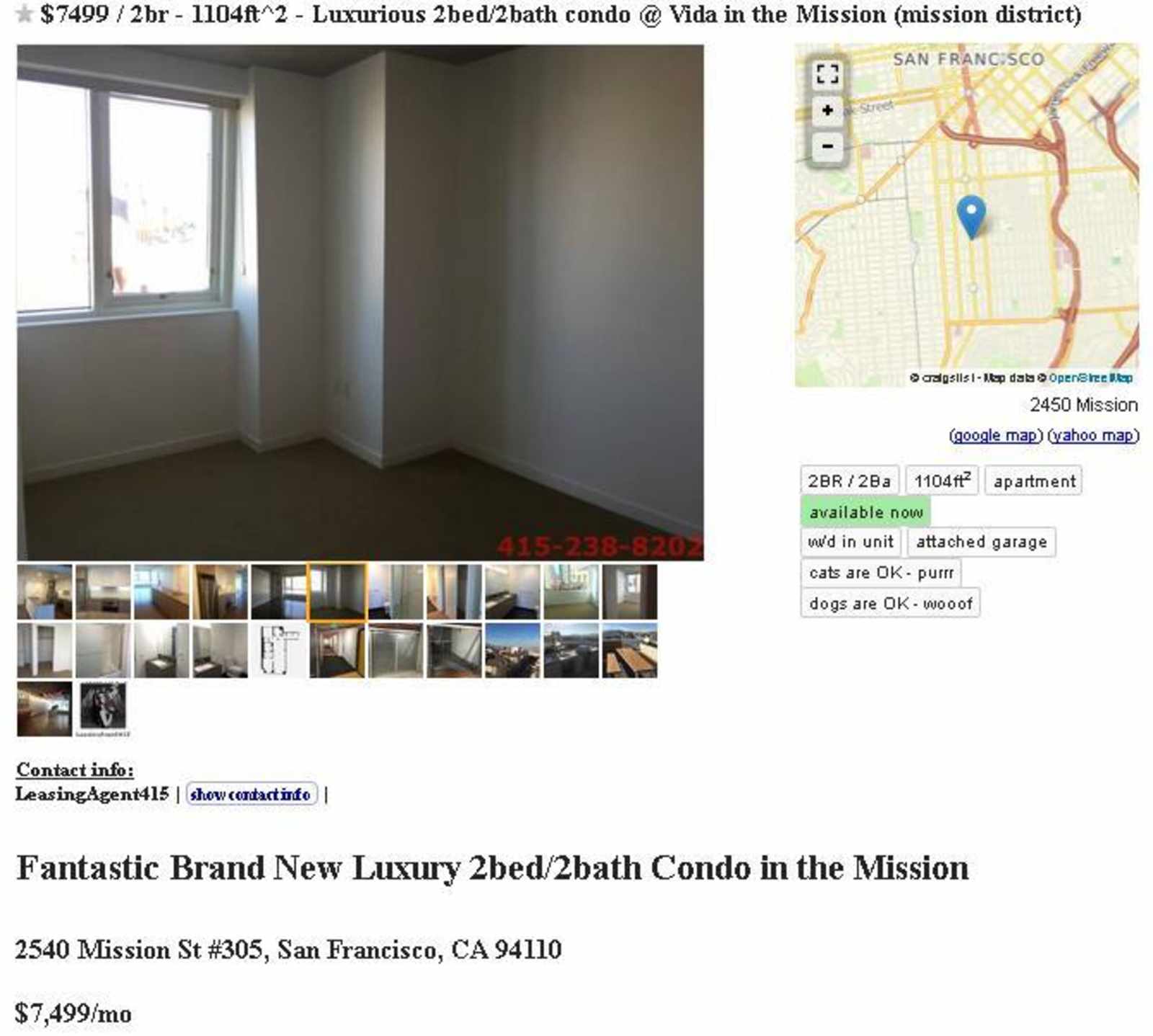 It is difficult to imagine what exactly is just so "fantastic" about this place, and with a rather dreary looking two bedroom renting for $7,499 a month, it appears that the only fantastical element about the entire thing is the price.
And while the project's developers may have envisioned some form of grand integration with the surrounding community (the accomplishment of which would have truly been fantastic), their promise that residents will be able to "watch the large, flat-screen TV with friends as the vibrant Mission moves by outside" suggests a vision for Vida's future inhabitants that is a tad more limited than the language of this bombastic Craigslist post suggests.
[Photo: Erik Wilson | h/t Cosmic Amanda]