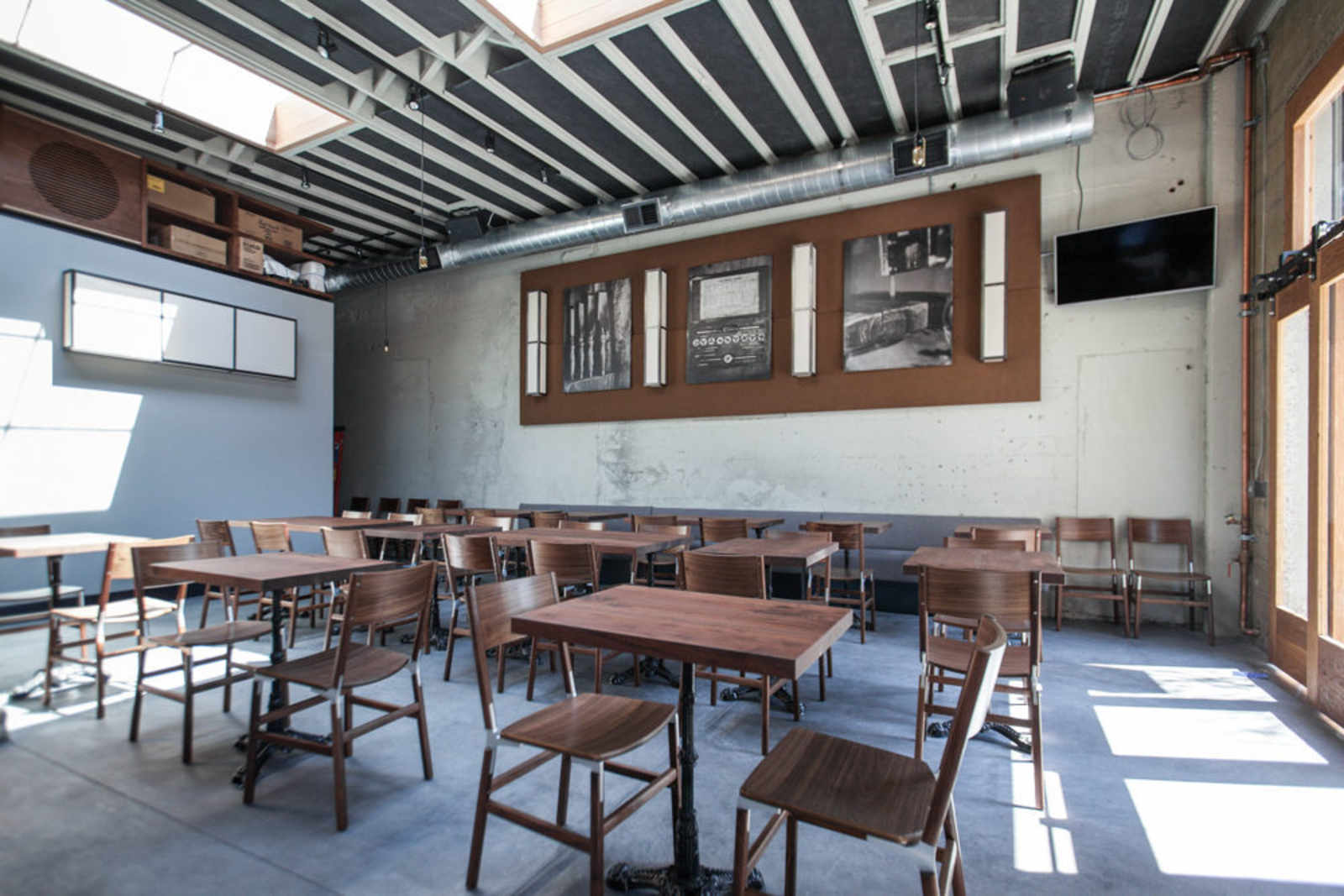 Putting their "gorgeous wood" front and center, Zarin Gollogly and Spencer Lafrenz of Harrison Woodworking + Design have joined the ever increasing number of trailblazing entrepreneurs to open a bar/restaurant on the now-definitely-a-real-thing-and-not-the-creation-of-a-restaurant-group "20th Street Corridor."
According to SF Eater:
The smoking-hot 20th Street corridor has yet another new stunner to add to its arsenal in the form of The Tradesman, which opens today in the same complex that houses Central Kitchen, Trick Dog, Salumeria, and Sightglass.
In addition to serving beer and wine, The Tradesman, which opened this past Friday, sports a diverse menu. Offerings include:
goat tartare cured yolk, watercress, horseradish, country bread ($6.00)
birria goat stew cilantro, fresh made corn tortillas ($13.00)
chicken and waffle ($14.00)
burger cheddar, peanut butter, sesame brioch bun ($16.00)
So the next time you find yourself staring at the precious landmark-themed menu at Trick Dog wondering what's a guy/gal got to do to just get a goddamn Dogfish Head Sixty-One and some goat tartare, The Tradesman's got you covered.
[Photo: Patricia Chang via SF Eater]