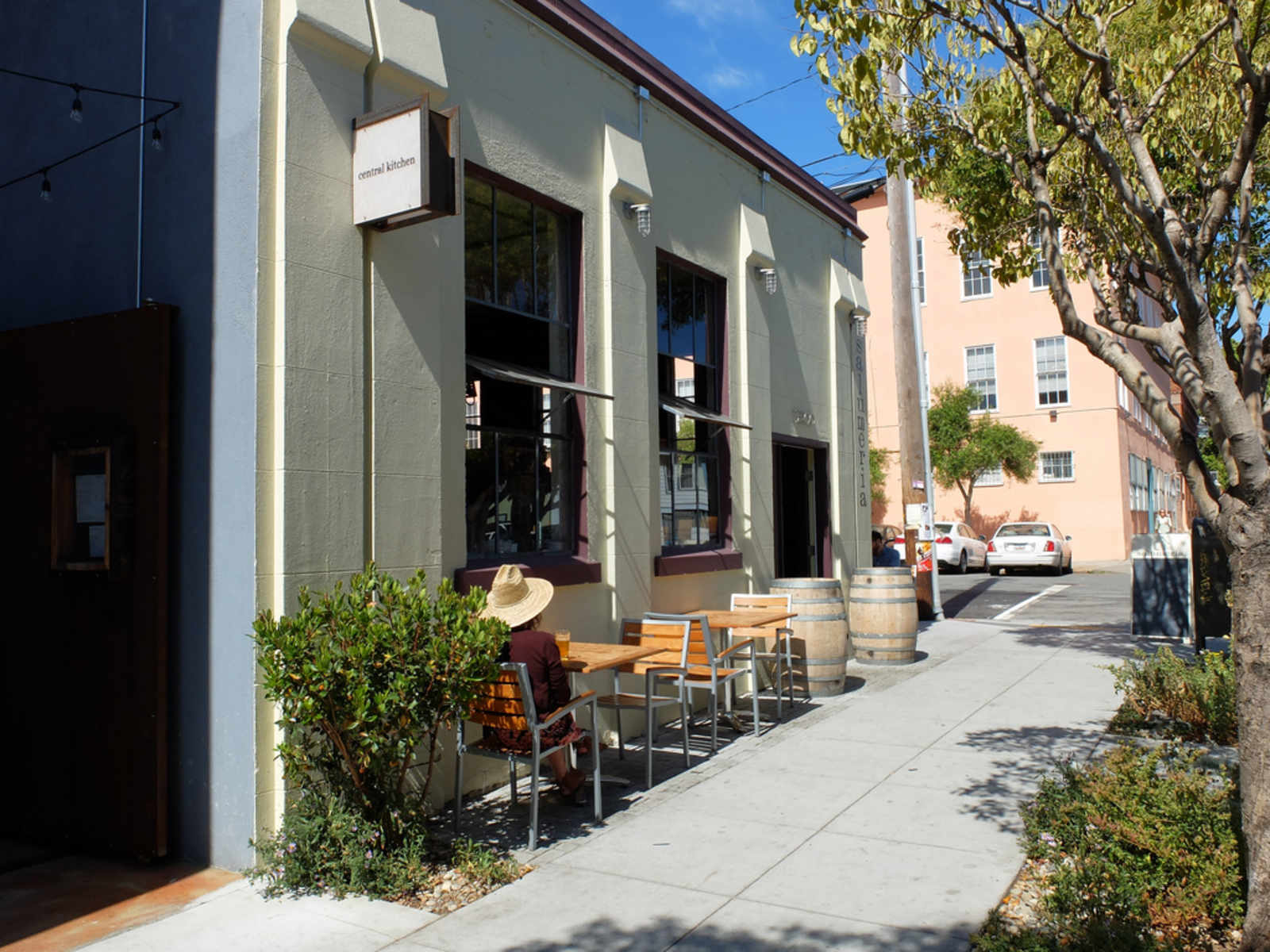 Hot off the Times' bold discovery of Linea Caffe, New York's paper of record is back to wishing the Mission District was some place in Queens:
The newly coined Mission Creek neighborhood in San Francisco's northeast Mission District has long been home to light industrial manufacturing. But lately Mission Creek has become a creative hub for local goods, and unlike in many fast-changing areas of the city, the new arrivals here have so far stayed true to the area's roots: It's a place where people make things.
"The newly coined Mission Creek neighborhood"?  We're admittedly not hip to everything that happens here, but as Bloggers of Mission Minutiae™, we haven't heard this used in conversation ever. Has New York's well documented obsession with San Francisco manifested itself in inventing microhoods for us?
Please, no.  New York, real talk: The Quad Quantroversy was enough unwanted real estate attention for one year.  We cannot take anymore of this.  Please leave the microhood inventing to our resident bullshit experts at The Bold Italic.
Well, anyway, what kind of businesses are in Mission Creek?
The superstars behind the buzzy, beloved pizzeria Flour + Water, known for its delicate house-made pastas, inventive pies and excellent but laid-back service, last May opened Central Kitchen, a rustic indoor-outdoor restaurant spotlighting the best of Northern California ingredients — seafood, poultry, cheese, seasonal produce — and Salumeria, an attached deli that makes pork fennel sausage and other cured meats. The chef and owners are longtime Mission residents — on the website, the restaurant describes itself as "of, by, and for the neighborhood" — and source produce and other goods nearby whenever possible. Next door is Trick Dog, a signless new drinking establishment by the San Francisco bar-genius team the Bon Vivants, offering carefully calibrated cocktails and an industrial aesthetic of Edison bulbs, light fixtures with gears and frosted warehouse windows.
If you noticed all the featured businesses in the "new" neighborhood happened to have opened in the last two years, you're not alone.  There was no mention of Inner Mission stalwarts like Atlas Cafe, Z Space, Jay'n Bee Club, Universal Cafe, and Starbucks.  As our friend who pointed out this article put it, "the piece reads like it was written in consultation with the Ne Timeas Restaurant Group's PR person."
But, you know, maybe those jelly New Yorkers are on to something here.  As they put it, "this is a neighborhood where men are comfortable in aprons — whether they're running a letterpress, tending bar or operating a circular saw on the sidewalk."
If fixed-gear bicycle ownership, tattered band t-shirts, and an affinity for irony and cuss words helped bring together hipster 'hoods of yore, maybe the apron is becoming today's choice symbol of belonging.
[NYT | Photo: Mathieu Thouvenin]