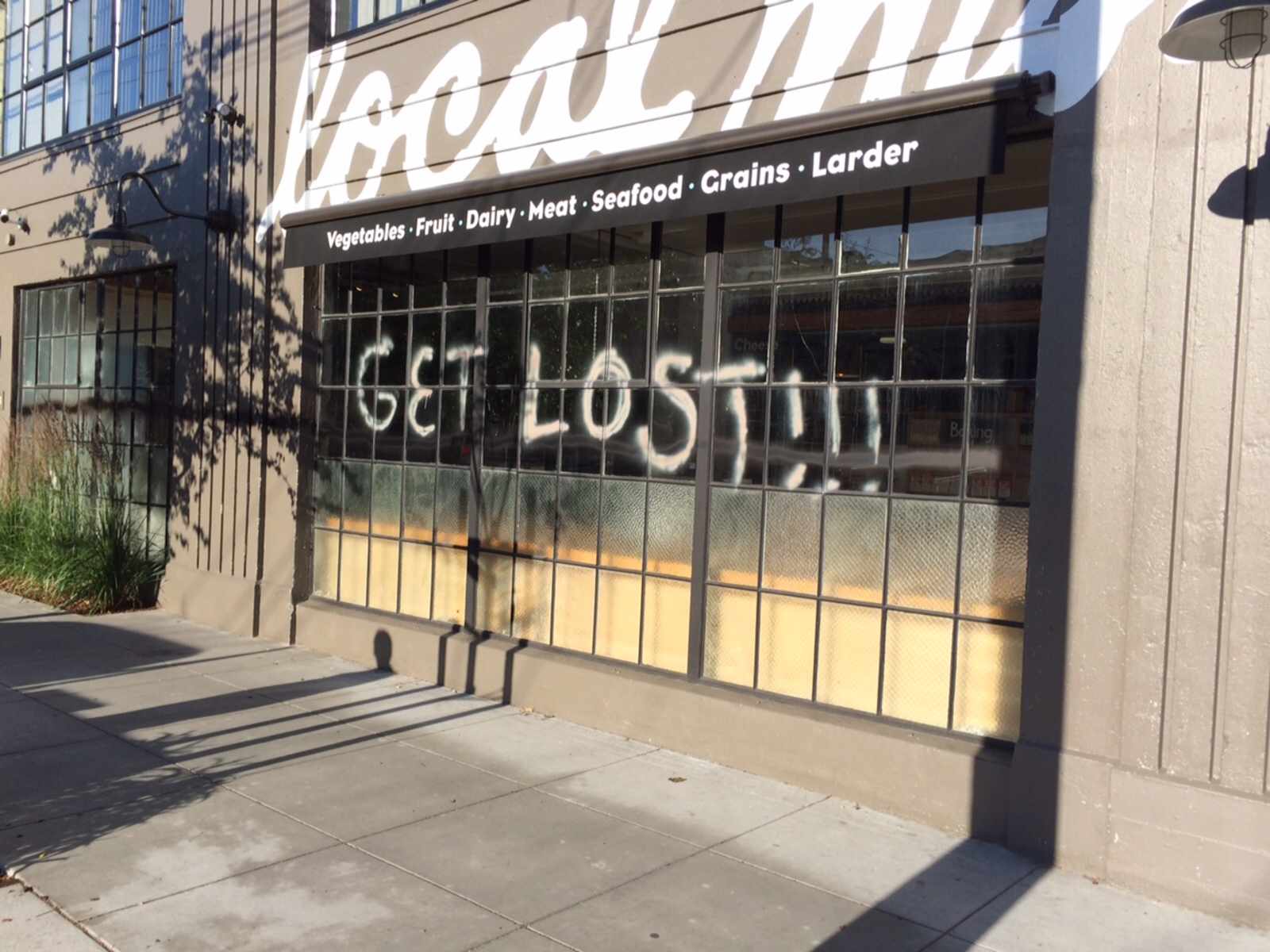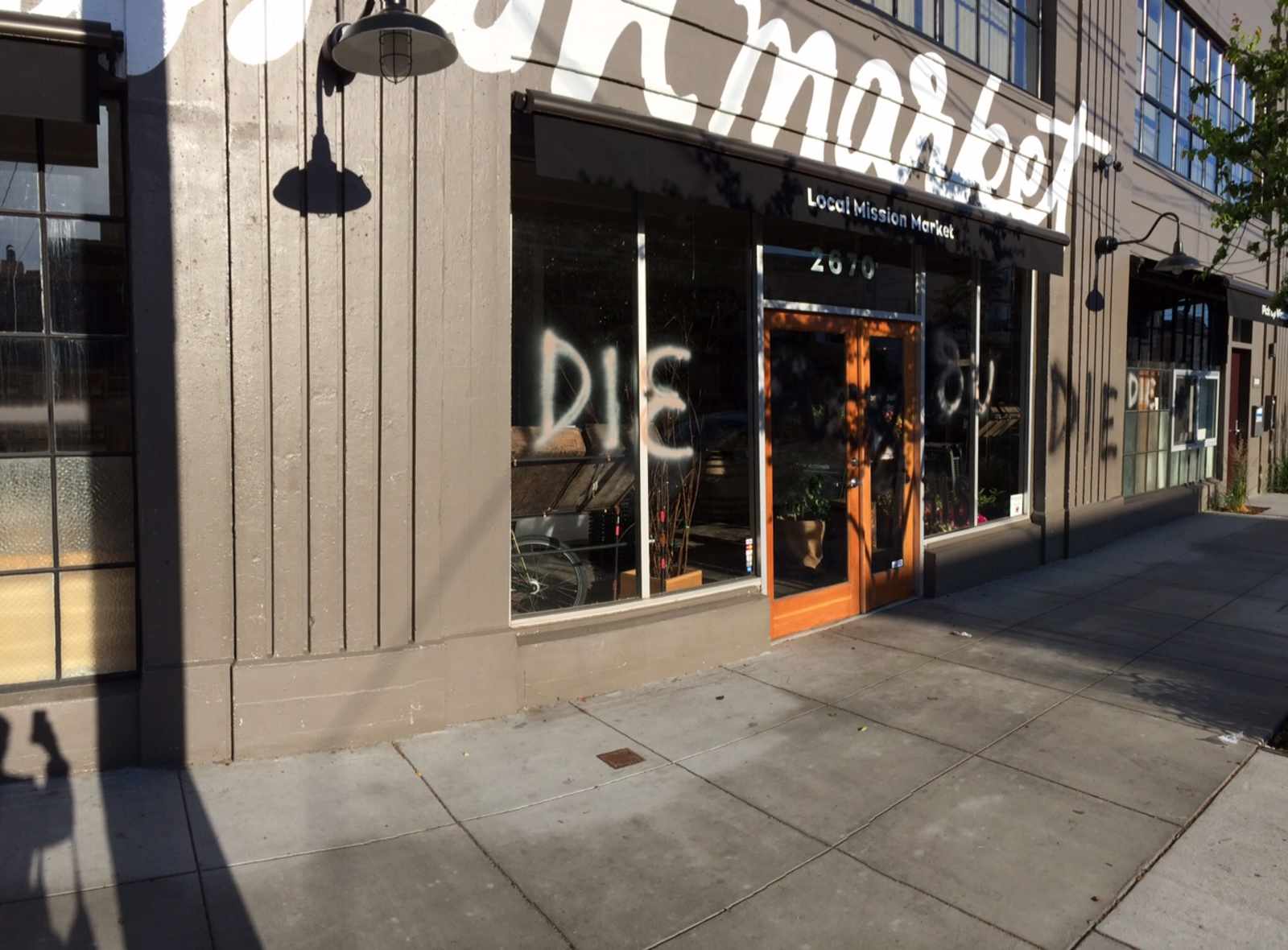 After negotiations between SF Alliance of Californians for Community Empowerment (ACCE) and Yaron Milgrom of the Local's empire broke down, the group held a "Flyering Against Discrimination" protest last night to shed light on allegations of racial discrimination and sexual harassment against the business.
ACCE wrote of the protest:
To the naked eye, Local's Corner looks like any other overpriced restaurant that's popped up in the Mission in recent years. But it's even worse. It has denied service—at least twice—to groups of Mission residents of color who tried to order food. Its owner, Yaron Milgrom, owns three other businesses in the neighborhood: Local's Eatery, Local's Market and Local's Cellar. A server at Local's Eatery has filed suit for sexual harassment. Join us as we tell Milgrom to respect civil rights, issue a public apology, and give back to the community through local hire, affirmative action and community benefits agreements.

Join us as we pass out and post hundreds of flyers in the neighborhood calling on Mission residents to boycott Local's businesses.

Also stay tuned for Sunday May 25. We will be picketing one or more "Local's" establishments during Carnaval, the busiest day of the year in the Mission.
However, as a tipster noted, the awareness campaign spread into vandalism late last night, with at least Local Mission Market having "die" and "get lost!!!" spray painted across the building.
The original claim of discrimination against Sandra Cuadra and her family resulted in Milgrom writing a public apology and promising to review the situation with staff.  The sexual harassment suit was settled out of court shortly after our story on the suit was published.
Photos from outside Local Mission Eatery last night, and Milgrom's written statement to protesters, after the jump.