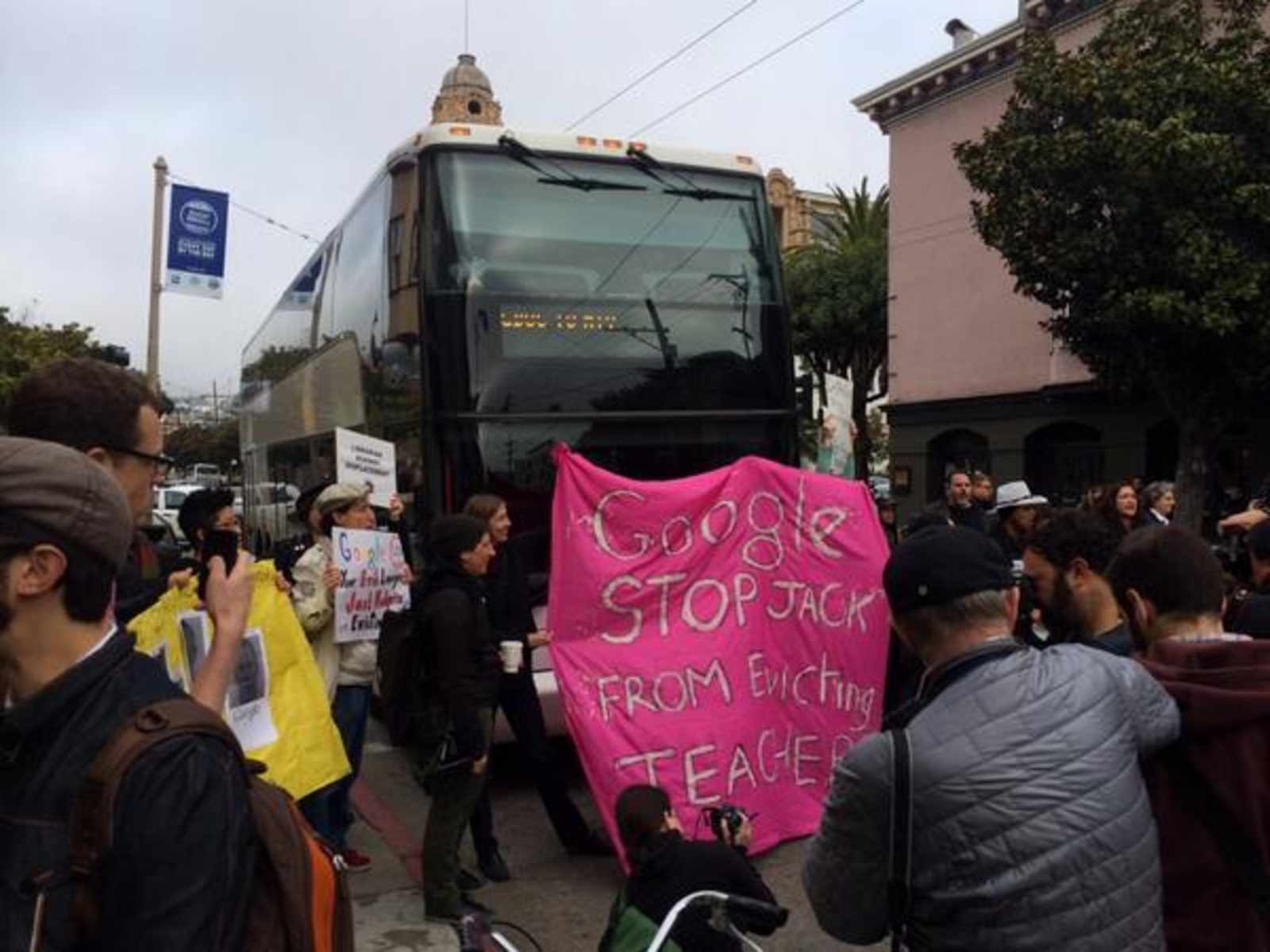 Friday morning Eviction Free San Francisco blocked another Google bus to draw attention to evictions by landlord Jack Halprin at 812 Guerrero. Halprin is currently facing a lawsuit in San Francisco Superior Court alleging wrongful eviction from a former tenant, while the remaining tenants in his seven unit building, including two teachers, are facing evictions under the Ellis Act, which Halprin filed less than a year after moving in.  It has been alleged that his intent is to create a single-family home out of the multi-unit building.
Besides being a landlord and Google employee, who is Jack Halprin?  Is he really the worst?
According to his Google Plus profile, Halprin enjoys craft spirits, mosh pits, science fiction movies and his "work related passions" are "information governance, data management, the preservation obligation and compliance related issues." Halprin made a small donation to EQCA in 2008 during the fight against Prop 8, has marched with fellow Googlers in San Francisco's LGBT Pride Parade and, with his domestic partner at the time, Daniel Ortiz, gave thousands of dollars to the Los Angeles Gay and Lesbian Center in 2011.  Seems nice enough!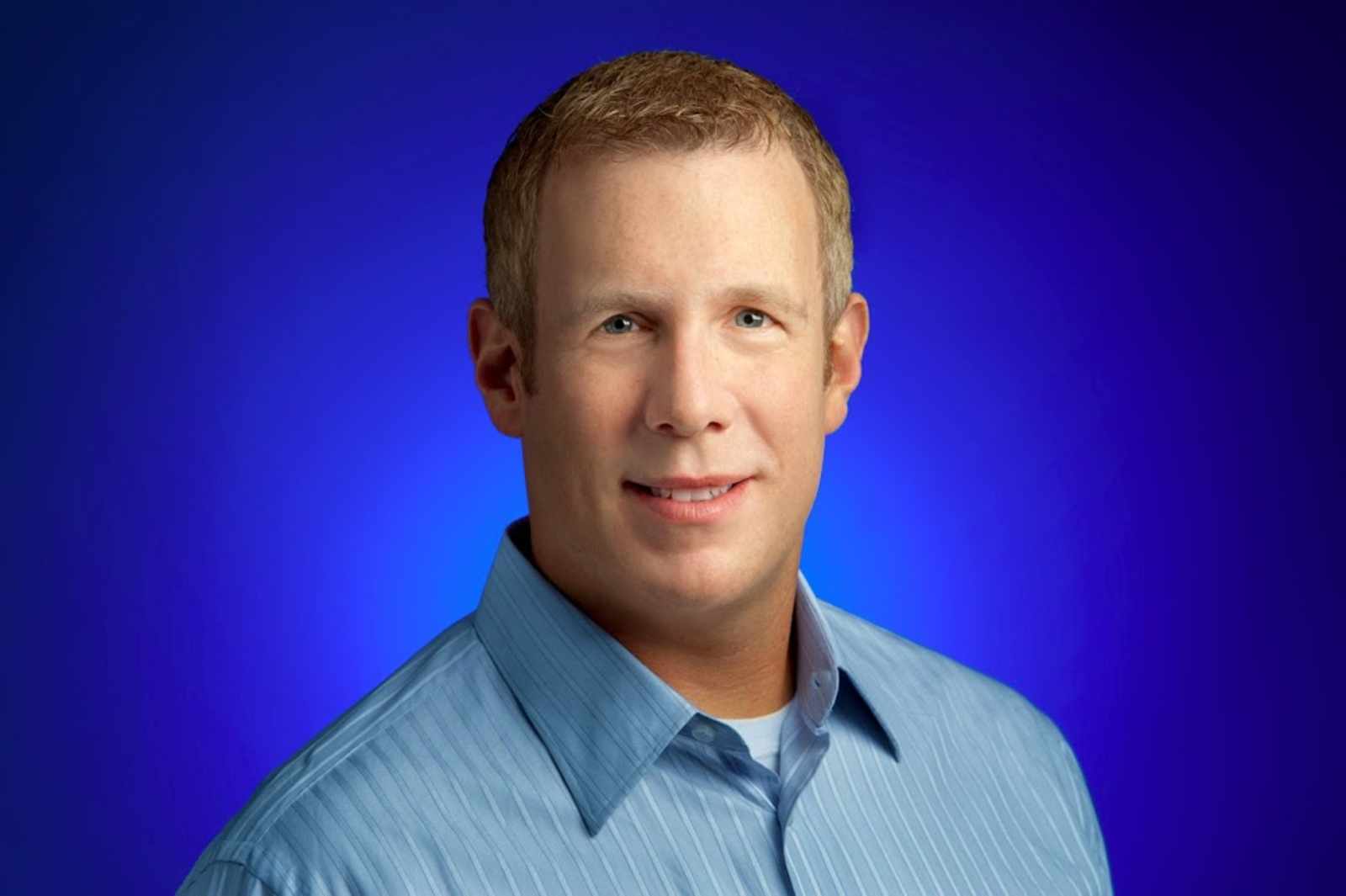 "Mr. Halprin ensures Google's legal team has the tools, technology and capabilities to meet e-discovery obligations," according to a press release for a keynote address to The Masters Conference for Legal Professionals in April of last year.  He left his previous job as Vice President, eDiscovery and Compliance at British information technology firm Autonomy shortly before it was purchased by Hewlett-Packard in a $12 billion acquisition which HP later had to mostly write off.
He's currently helping customers of the Postini service Google acquired in 2007 to Google Apps Vault, a product which he helped announce in 2012 shortly before signing the deed to his building. Google Apps Vault offers tools for companies that use Google Apps to respond quickly to document discovery requests like archived emails when defending themselves from civil litigation and other matters, tools which Google presumably uses in-house as well.  So he's not exactly working on military robot technology.  But you could argue that he does help Google defend itself from lawsuits over the company's controversial privacy and employment practices.
A few months after joining Google, in March of 2012, he and Ortiz bought the building together at 812 Guerrero and Halprin moved in, evicting a former tenant in the process. Ortiz, however, remained in Venice, California according to tenants.  On August 30th of 2012, an eviction notice was served to 20-year building tenant Susan Coss, Halprin's neighbor in an adjoining apartment.  Ostensibly, Ortiz would be moving into the unit from his home in Venice and making it his primary residence for the next three years.
Halprin allowed Coss to stay in her unit until November 16th, a couple of weeks after the date on the notice, but according to Coss's attorney Joe Tobener, he and Ortiz filed for separation on November 10th.  And after Coss left, the wrongful eviction lawsuit alleges Halprin proceeded to merge her unit into his as part of an unpermitted remodel.  A check of the online San Francisco Property Information Map database shows two permits on file for 2013, neither of which were for a unit merger.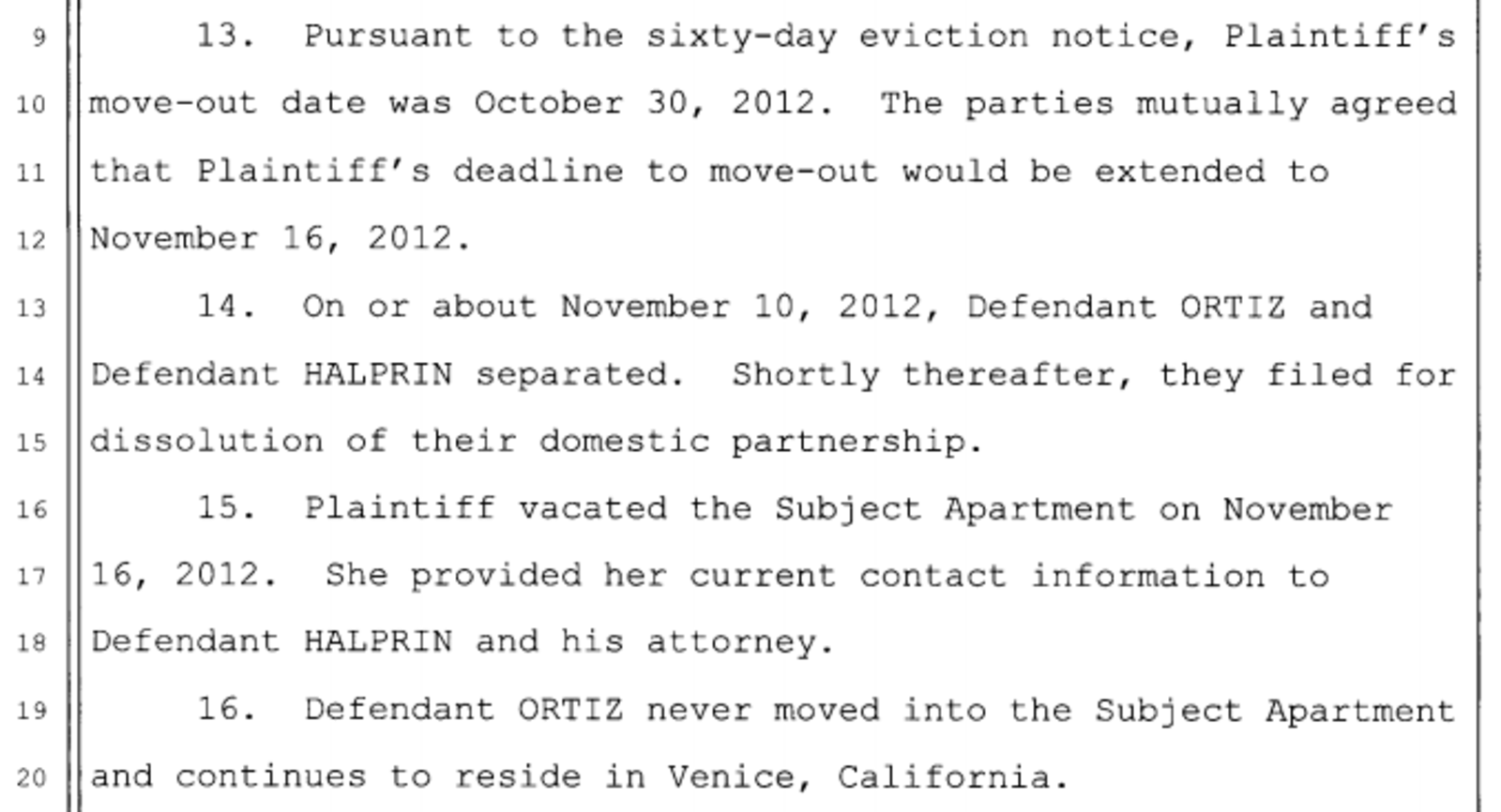 Halprin later filed for an Ellis Act eviction on the property to empty the rest of the building, possibly in retaliation for supporting their neighbor Coss in the lawsuit according to one of the remaining tenants, Johnny, who spoke from the steps of his building during the evening protest. In the press release announcing the protests, Johnny had stated "I don't think rich Google lawyers should be able to come into a neighborhood and buy a piece of property that is a rental property and then quickly evict everyone there to make a bigger profit.  I think it's unethical."
Halprin told Mission Local that "I do not intend to turn this into condos." On the one hand, to merge the entire building into a single-family home might require a ten year wait after the Ellis eviction. On the other, typically the buildings are immediately converted to a Tenancy in Common, which, technically, is not a condominium.  The building has been designated a "Potential Historic Resource," meaning any signficant renovations could require more than just permits from the Planning Department.
Voicemail messages left for Halprin and his attorney, Edward Rodzewich, have not been returned. Rodzewich did formally reply to the wrongful eviction lawsuit on behalf of Halprin, denying all the charges.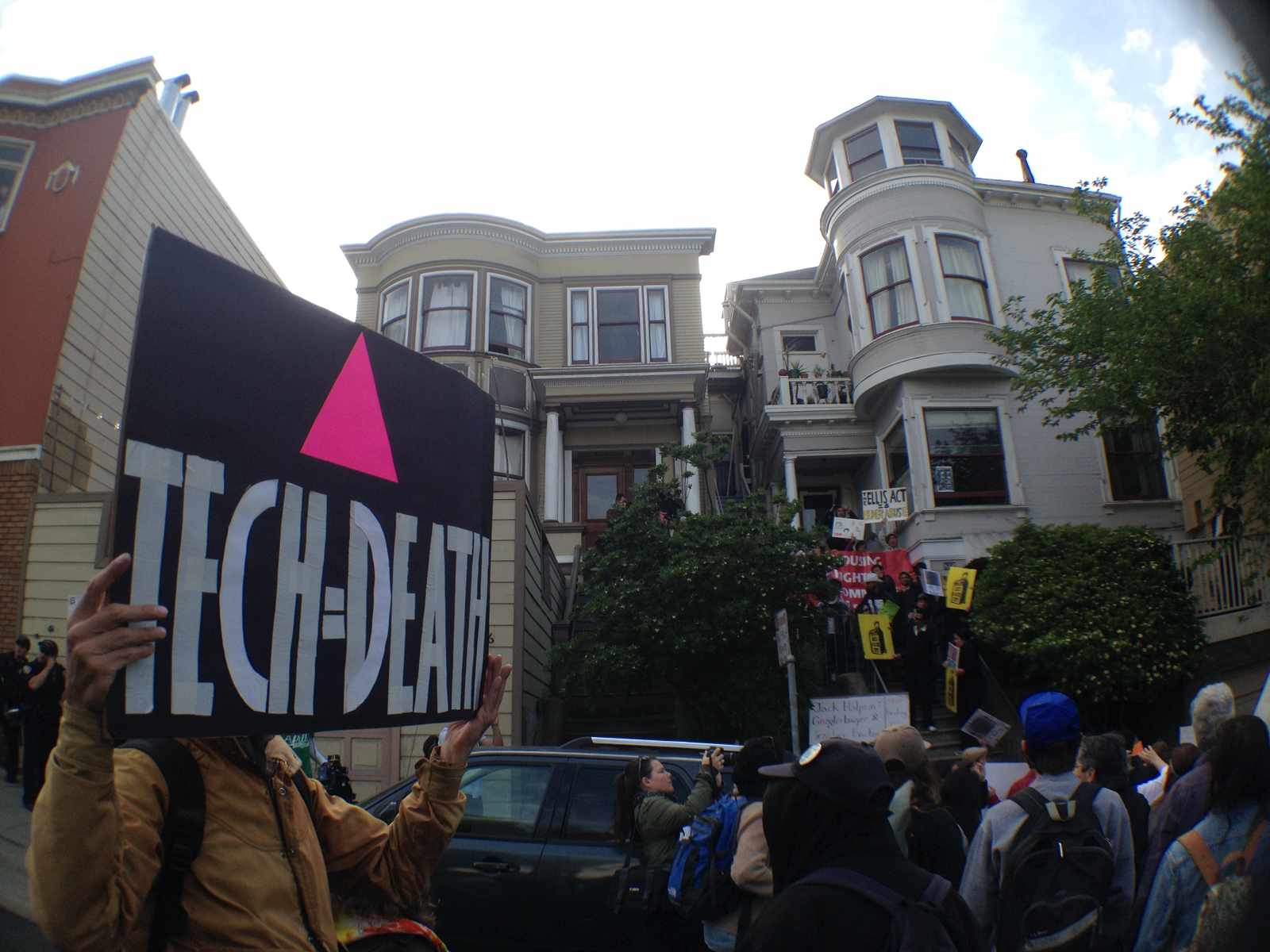 Reached by phone, Tobener was optimistic that Coss would prevail. "Their only defense is that they thought they were going to reconcile," he argued before noting that Halprin didn't see fit to mention to Coss that he and Ortiz had separated mere days before Coss had agreed to leave. Regardless, tenants say that Ortiz never moved in, thereby violating the primary residence requirement.
A case management conference for the parties in the suit set for April 23rd was recently cancelled, and a jury trial remains scheduled for March 16th, 2015.  After rattling off a number of other, disgruntingly similar cases being handled by his firm (which exclusively represents tenants), Tobener admitted that "three years ago, this wouldn't have been newsworthy."  But then these are crazy times in "The Quad."  Business Insider reporter Kyle Russell, who was in San Francisco to cover the evening protest, reports that later (and not at the march), a "random person went after me for wearing Glass."
https://twitter.com/kylebrussell/status/454811602923958272
Supervisor Scott Wiener (who's District 8 includes Halprin's property) stayed to walk with neighbors even after enduring shouts of "Scott Wiener go home!" by a group including Housing Rights Committee organizer Tommy Avicolli Mecca before the march started moving. Activist Patrick Connors, when asked if he felt that Halprin's support for LGBT causes and organizations complicated the matter at hand, responded that "Sexual orientation is not a class issue."  As for the Wiener's presence in support of tenants? "It's a reminder that he's up for re-election."
"If anything," he added, "it makes him more baffling."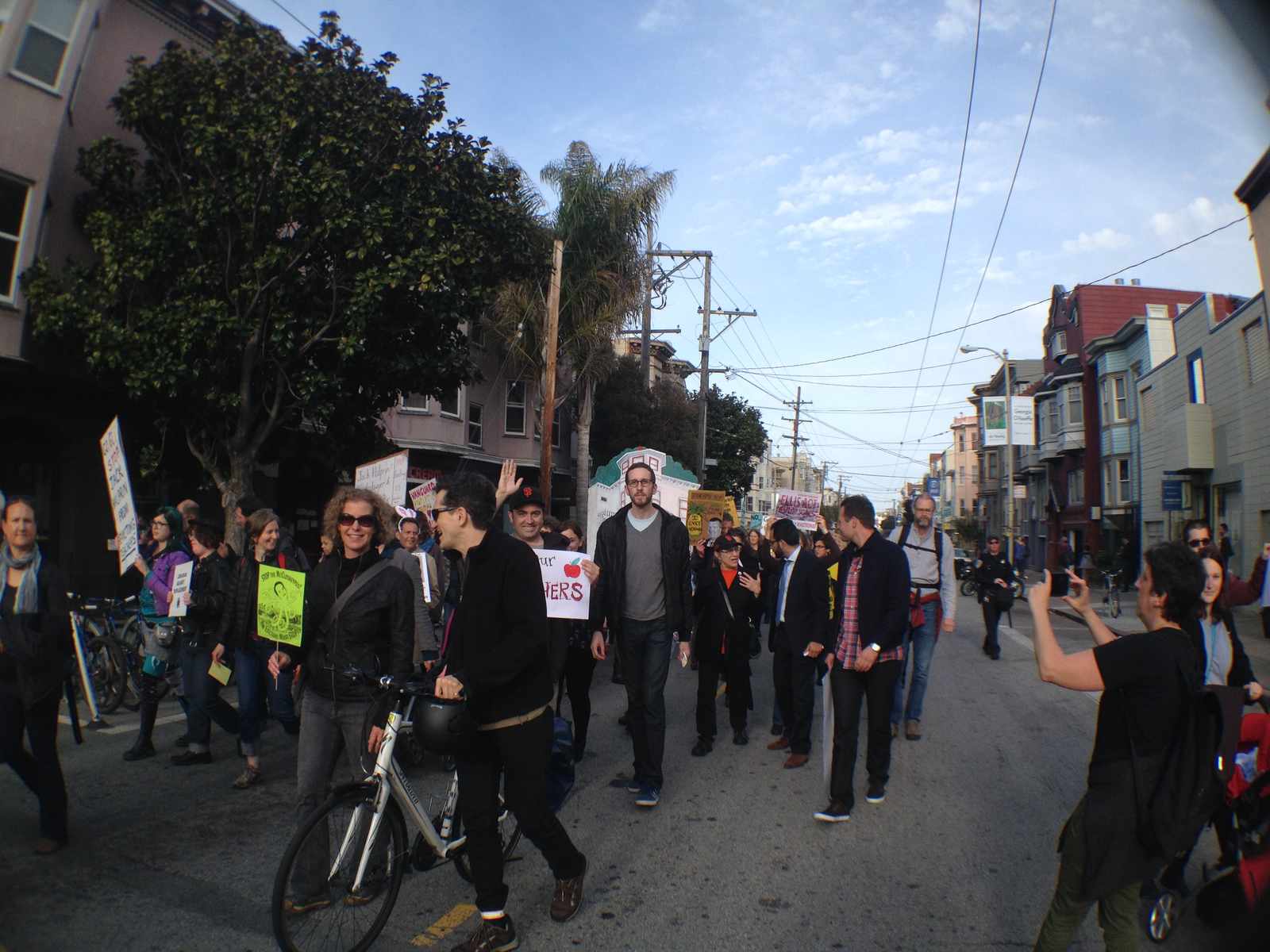 The march continued on to 55 Duboce, where another two local teachers face eviction.   As for the tenants at 812 Guerrero still facing the Ellis eviction, the protests may not be able to save anyone's home, but they might put more pressure onto Mayor Ed Lee to quickly sign recent legislation passed by the Board of Supervisors significantly increasing the mandated minimums for relocation payments. Tenants evicted under Ellis who haven't yet vacated will be entitled to the Rental Payment Differential provisions starting 90 days from the effective date of the ordinance once they do.  If Lee doesn't sign it, or attempt to veto it, the bill will become law on April 19th.