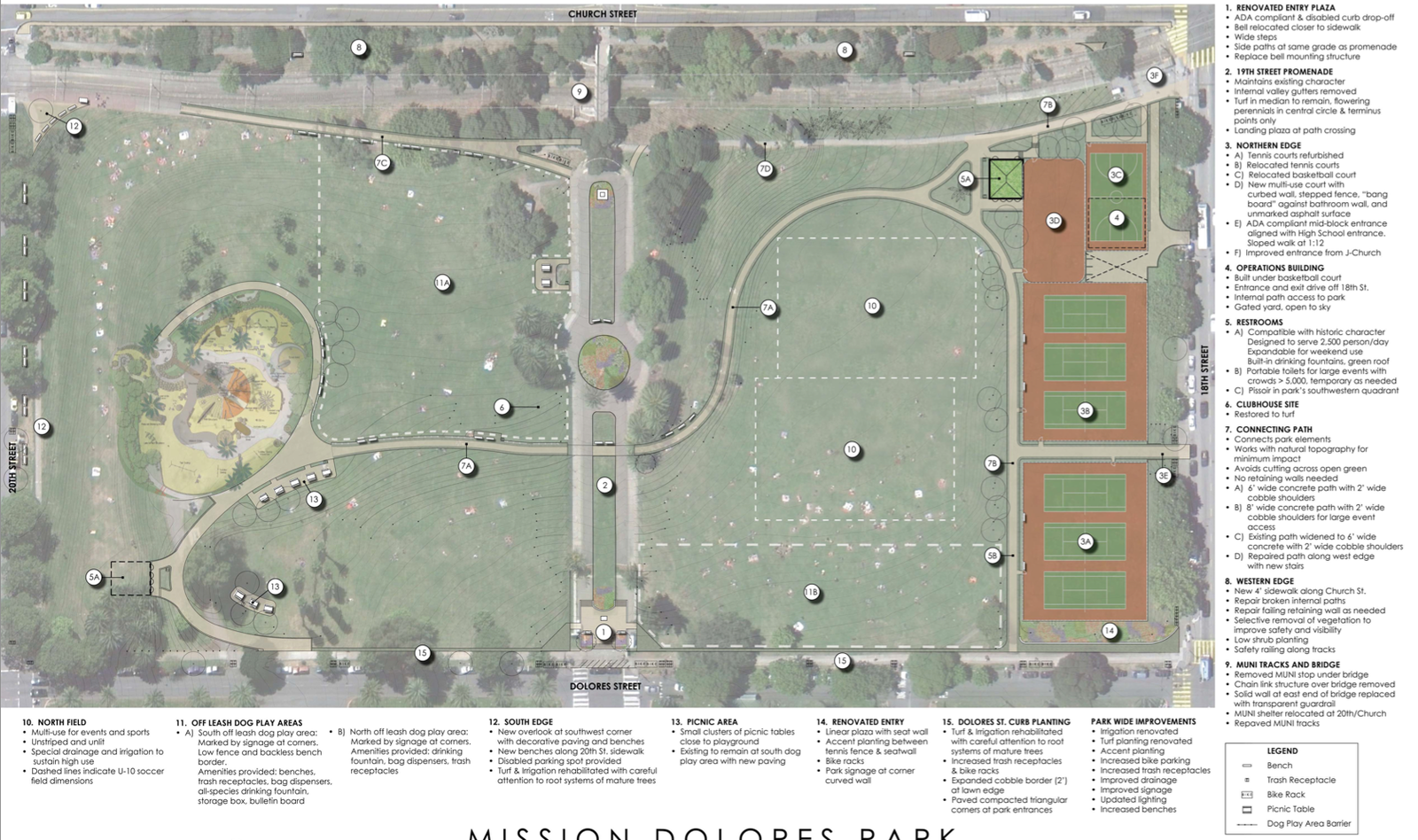 Following months of delays and a long and often ridiculous community process (remember the astroturf proposal? Complaints of fresh grass causing childhood obesity??), the city's Department of Recreation and Park is finally ready to break ground on Dolores Park Rehabilitation Project.  Just in time for non-winter!
According Dolores Park Works' latest newsletter, the entire northern half of the park between 18th and 19th streets, including the tennis courts and Tallboy Terrace, are expected to close "around March 1" and remain closed throughout the year.  Once the northern section's portion of the project is completed, the southern half (with the exception of the playground) will close.
Jake Gilchrist of Rec. and Park says the entire project is expected to last until the Spring of 2015.
Dolores Park Works reports the entire project is slated to be $4m over budget because of delays, complications in keeping half the park open at all times, and the costs of construction rising since the project was approved in the depressed economy.
With that, you should plan in getting your Dolores Park fix over the coming weeks.  And once our preferred patch of grass gets ripped up, might we recommend slouching in Precita or Potrero del Sol?  While lacking the stunning views and frenzy Dolores provides, both are host to grass, clear skies, and nearby bodegas.  But if that's not enough, there's always Frat Mason.