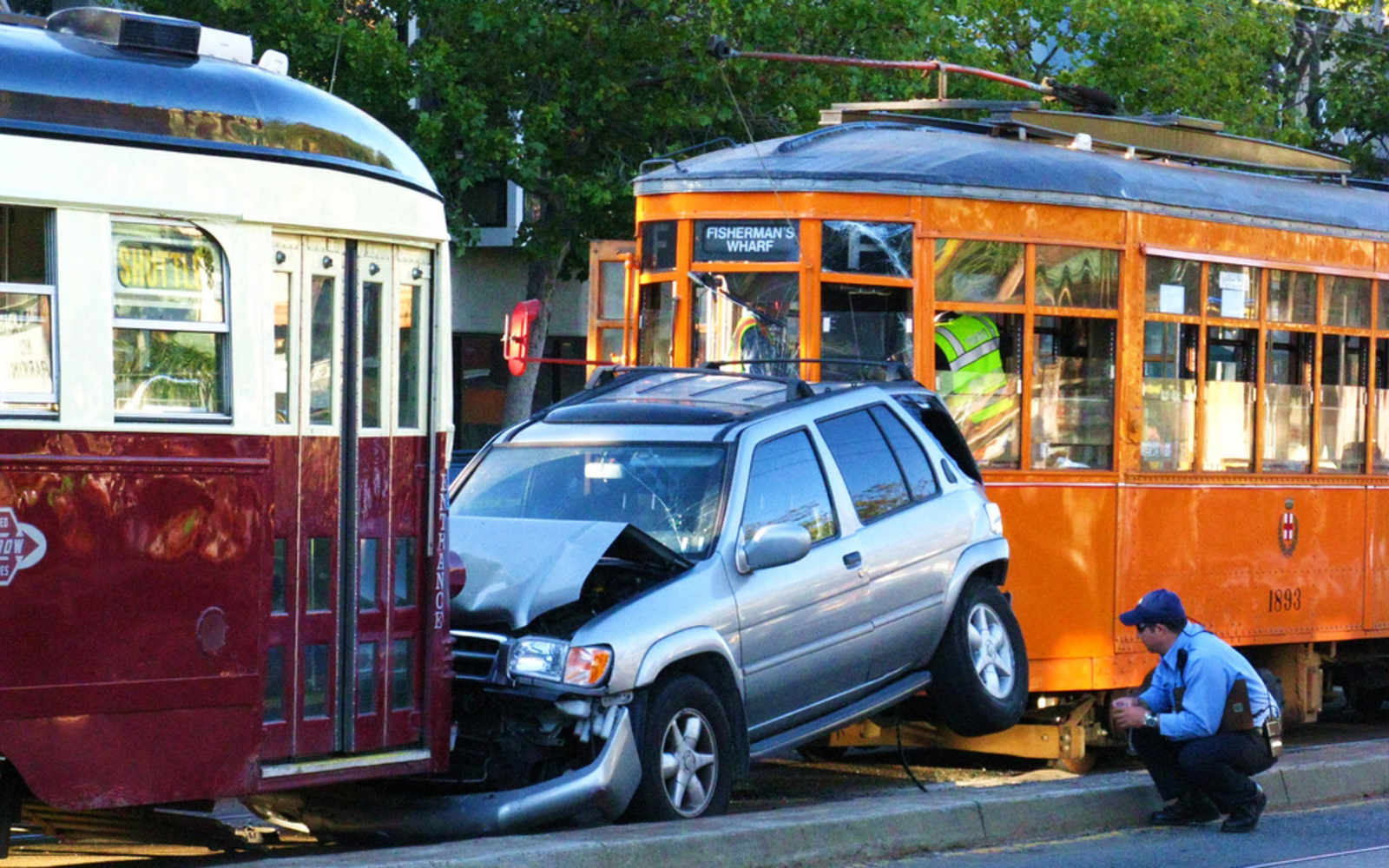 As many San Francisco residents have noted, the New York Times recently 'pivoted' away from lamenting The Death of Paris to join San Francisco's opinion page funeral precession.  And while their usual spiel explores known conclusions such as high rents pricing out the poor, yesterday, the Times' Timothy Egan pointed fingers at our terrible transit system.
Egan gets off on the right foot…
San Francisco still has its Hitchcock moments — the Mediterranean light, the Golden Gate Bridge poking out of the fog, the allure of possibility, all there in a film like "Vertigo." But of late, the city named for a 13th century pauper from Assisi serves more as an allegory of how the rich have changed America for the worse. […]

The texture of inequality can be felt, and seen, in the rise in private transportation — the fleet of buses giving tech workers a bubbled commute between the city and the social media campuses to the south. At the high end, Google's top executives are building an $84 million private corporate jet center at San Jose International Airport.
… but then he snaps his brittle ankle and falls to the floor:
While New York's subway system boasted of moving 5,985,311 people on a single day in October (an all-time record), the Bay Area's trains, buses and light rail cars limp through technical failures and labor strife. They're old, dirty, slow and prone to "system-wide breakdowns," as the euphemism goes.

In New York, at least, rich and poor are more likely to rub elbows, and even make eye contact while getting around. The commute is a daily reminder to the very wealthy that not everybody can afford those new condos overlooking Central Park, just listed at $53 million.

Here, transportation segregation is on the rise because you can't rely on the public system. And when you put the working poor and middle class out of sight, you put them out of mind. The sleek fleet of Google-bound buses and black über-taxis is a market response to a costly, unreliable, unpleasant transit system.
Outta sight, outta mind.  The Peril of the Bay isn't the obscene concentration of wealth, the indifference to the poor and starving, the unsympathetic beliefs that the poor are that way because they're too lazy to program, companies extorting tax breaks from their paid-for mayor… No, it's that the cyber nobility aren't forced to smell the riffraff on the bus, so they forget that not everyone can afford to live in mansions atop Pac Heights.
If only we could be more like ungentrified New York…
This isn't to say that Muni is a beacon of perfection, or BART doesn't occasionally try to poison its passengers with toxic dust.  But blaming the one transportation network that doesn't discriminate is pure bullshit.
Luxury shuttles aren't a response to Muni's slowness—Muni doesn't go anywhere near Mountain View.  It's not BART's fault that Apple is building its new headquarters 30 miles from the nearest station. And let's not pretend that Uber passengers are disgruntled ex-bus riders, especially given that the company justifies its existence because of a "broken" taxi system.
Transportation segregation is all about the money.  Companies seeking cheap land and low taxes, proximity to transit or population centers be damned.