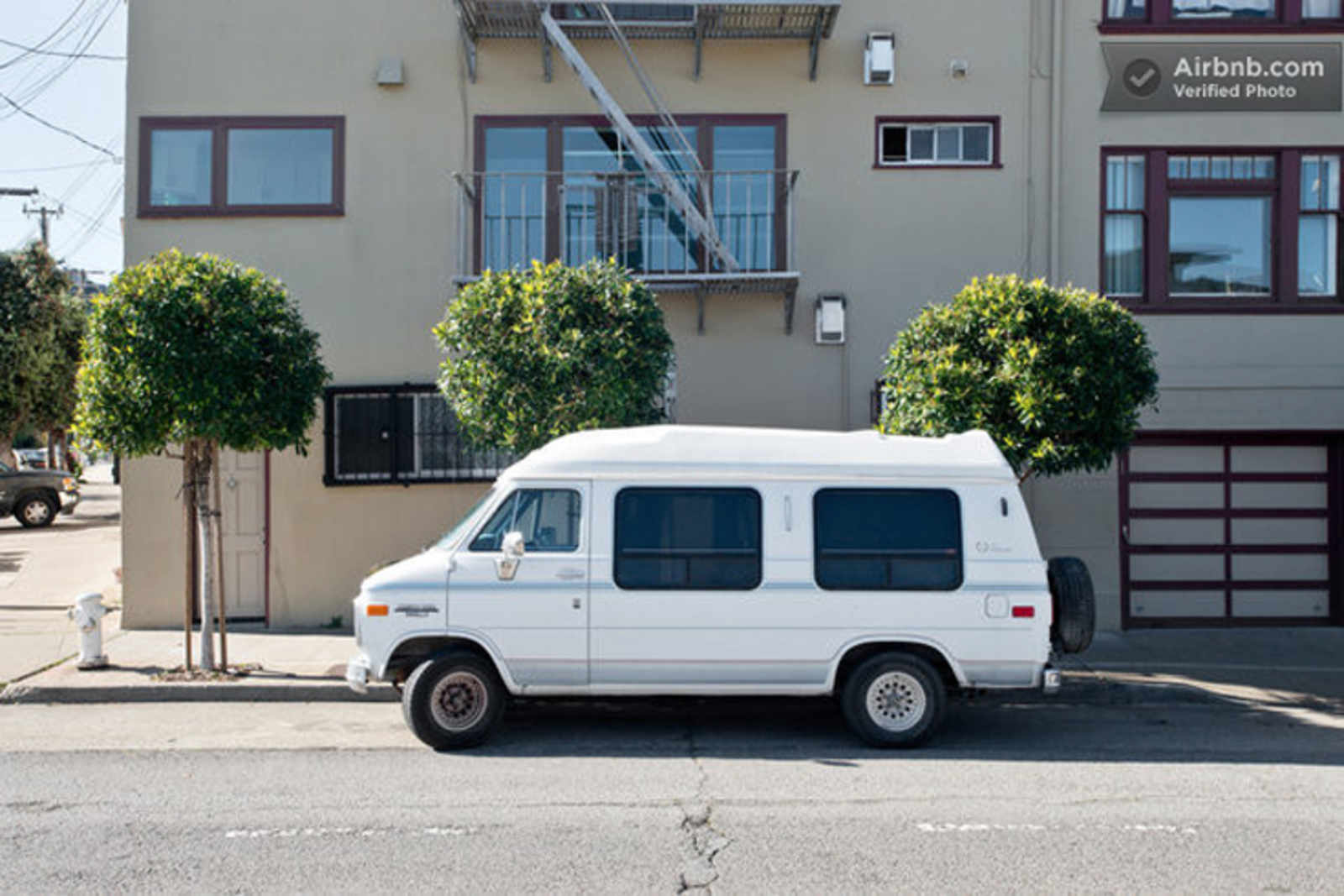 Because the San Francisco rental market is the fucking worst, one would-be mobile slumlord is hawking her sleeper van on Airbnb.
That's right, for just $520 a month (or $92 a night, if that's your sort of thing), you can call this cozy, street-level, rockin' one bedroom/personal Google shuttle your home.  Of course, there is no kitchen, closet, on-site parking, or place to crap (at least, legally)—and we're sure utilities will run a pretty penny—but it is only a third the cost of the city's immobile parking space-sized apartments.  So, you know, there's that.
Page describes her Stab City by the Bay home as such:
I have a 1990 Chevy Conversion van with only 45,000 miles. She runs great and has a cozy queen size van bed in the back and three captain's chairs, including the driver's. It has a clean record and gets pretty good gas mileage for a van.
The photos are verified by Airbnb.com, so you know the joke isn't on them, only us.