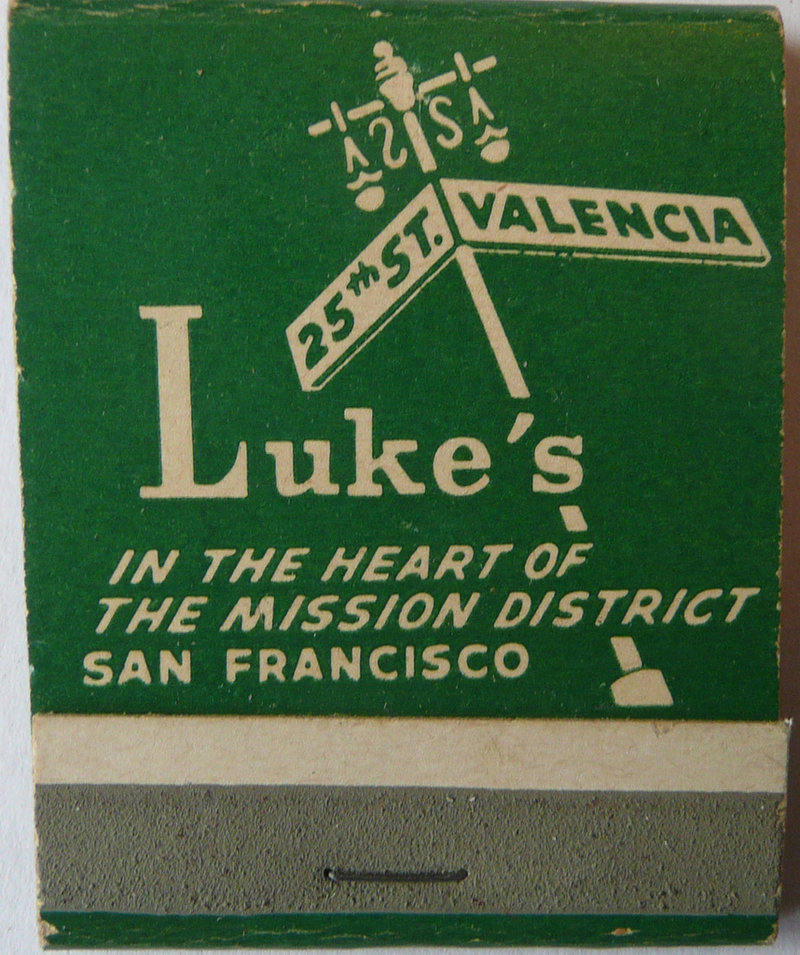 We're big fans of aging bar memorabilia here at Uptown Almanac.  And while we've explored many digital ways to look back, there are still a few resources that have slipped past us.  One of those is this thorough and well-preserved archive of 500+ matchbooks from years past.  Tuffy, Pop's bar manager, fills us in on the find:
Pop's 10 year anniversary is coming up and I was trying to find some old pics and I came across a Flickr set of old SF matchbooks. Pretty cool to go through. I don't know the exact dates of most of these, but they probably range from the 40's-60's.  Here are some other interesting ones I found: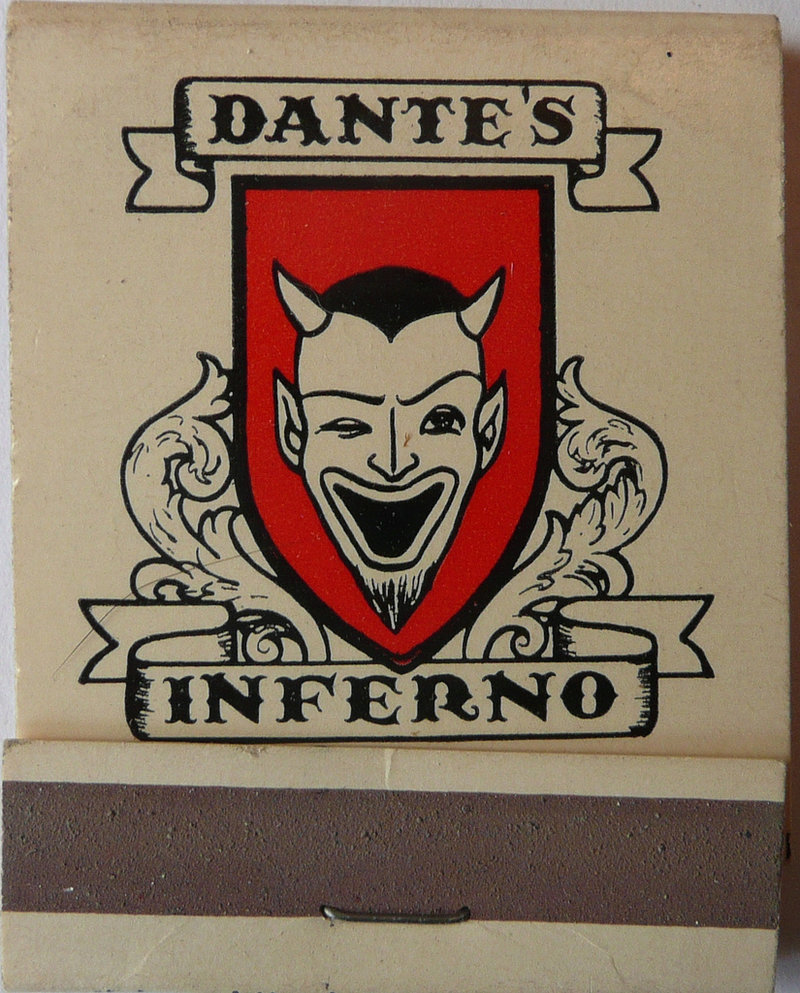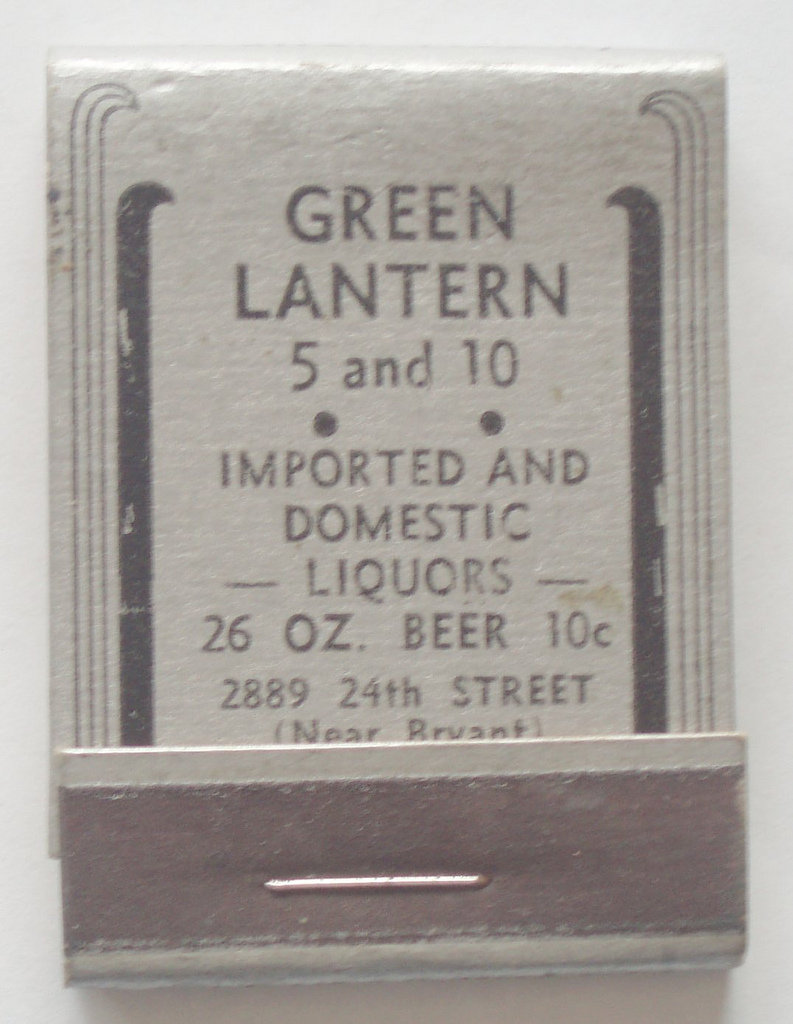 I found a matchbook for 2830 24th for a bar called "Dante's Inferno" — that was most recently the World Pioneer Video.
There used to be a bar at 2830 24th between Bryant and Florida called the Green Lantern -  26oz beer $0.10!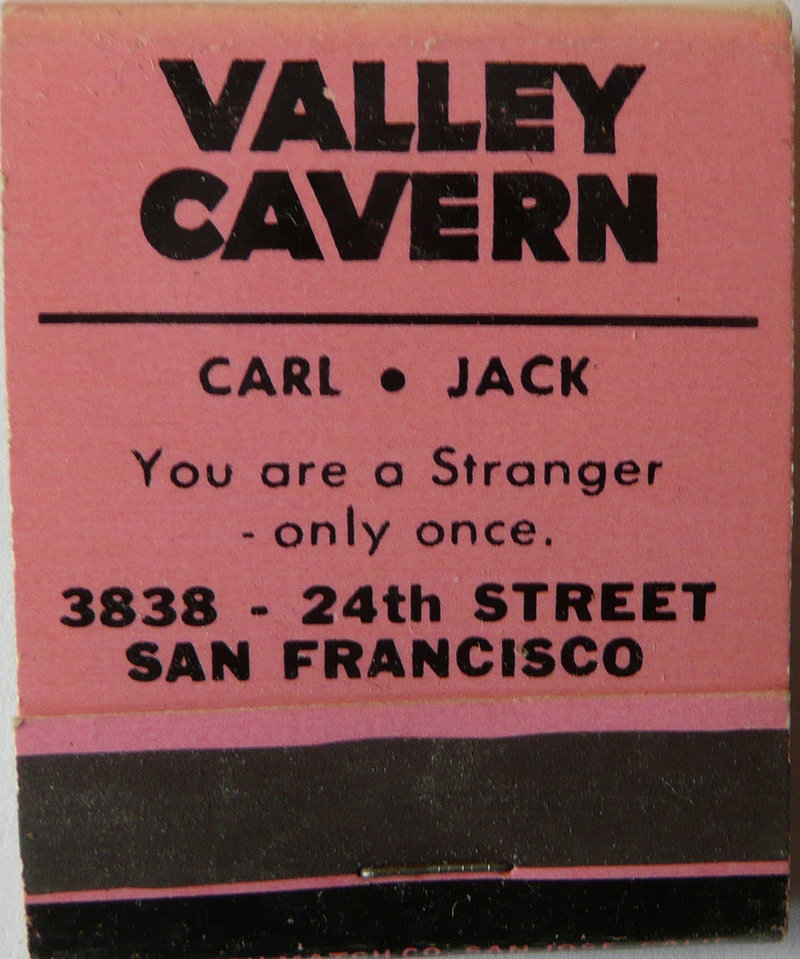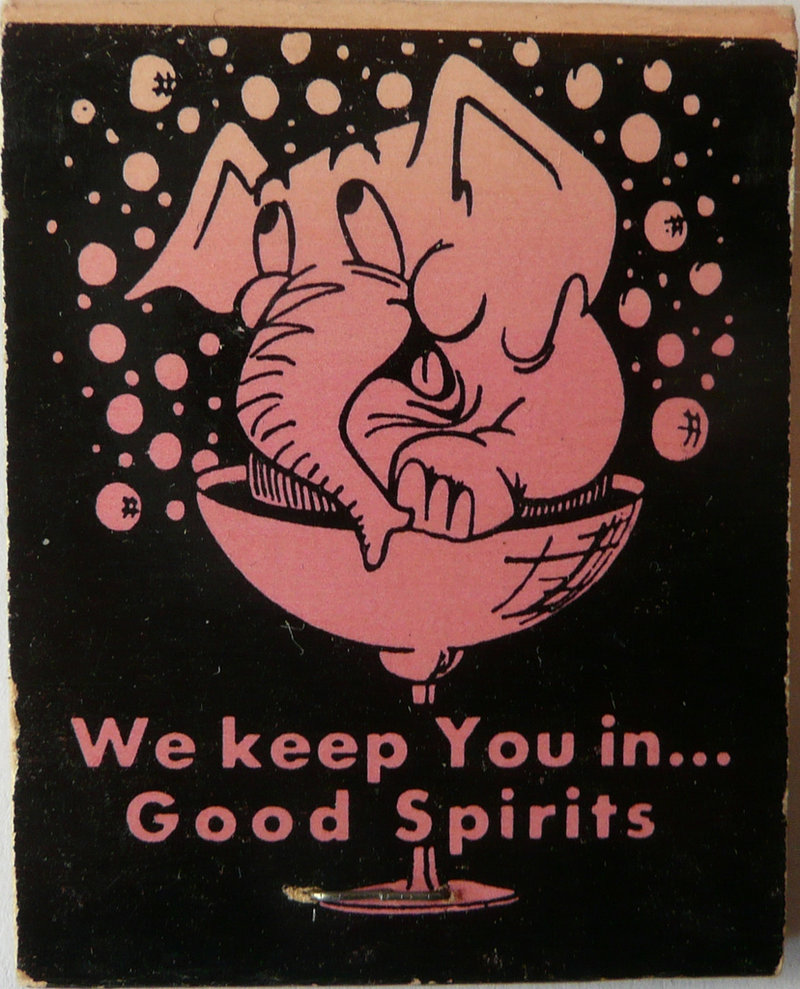 A little further up in Noe on 24th—The Dubliner used to be the Valley Cavern (Sidenote: the Google Map for that address is pretty good!)
Tuffy's finds sure are choice.  Here are a few more: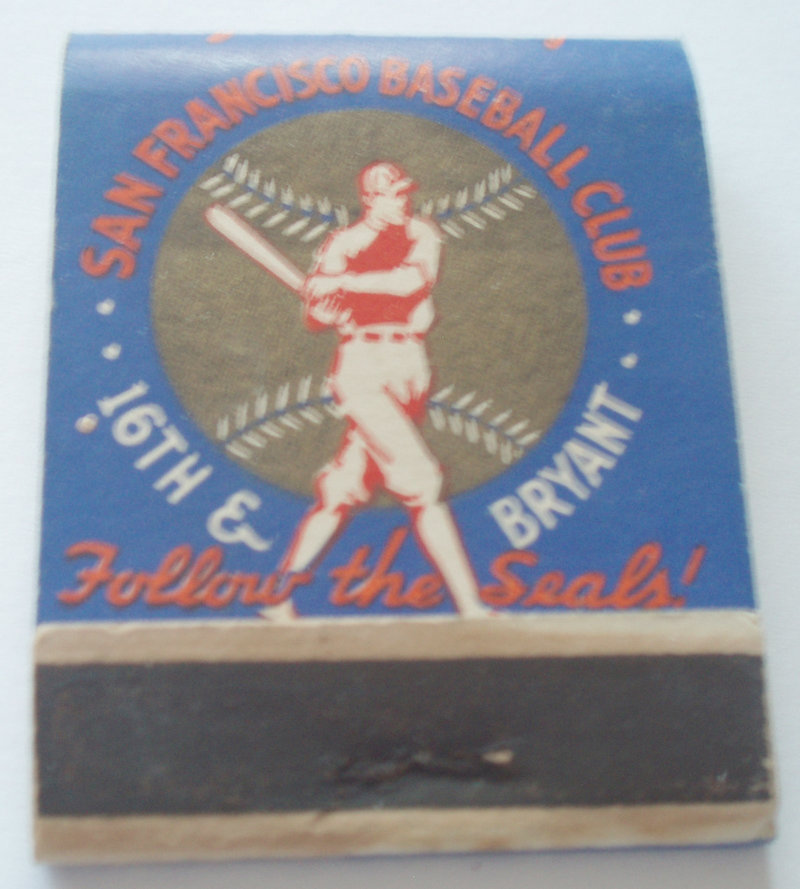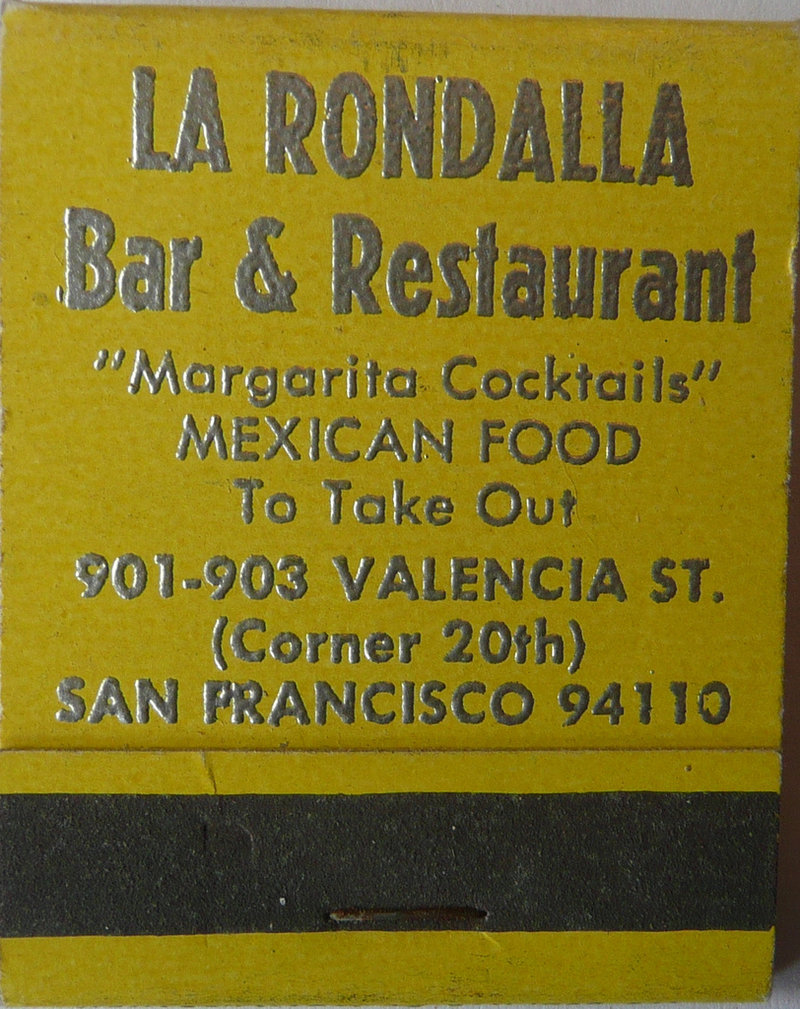 A matchbook for the long-defunct San Francisco Baseball Club outside of Seals' Stadium and another for the almost equally long-defunct La Rondalla.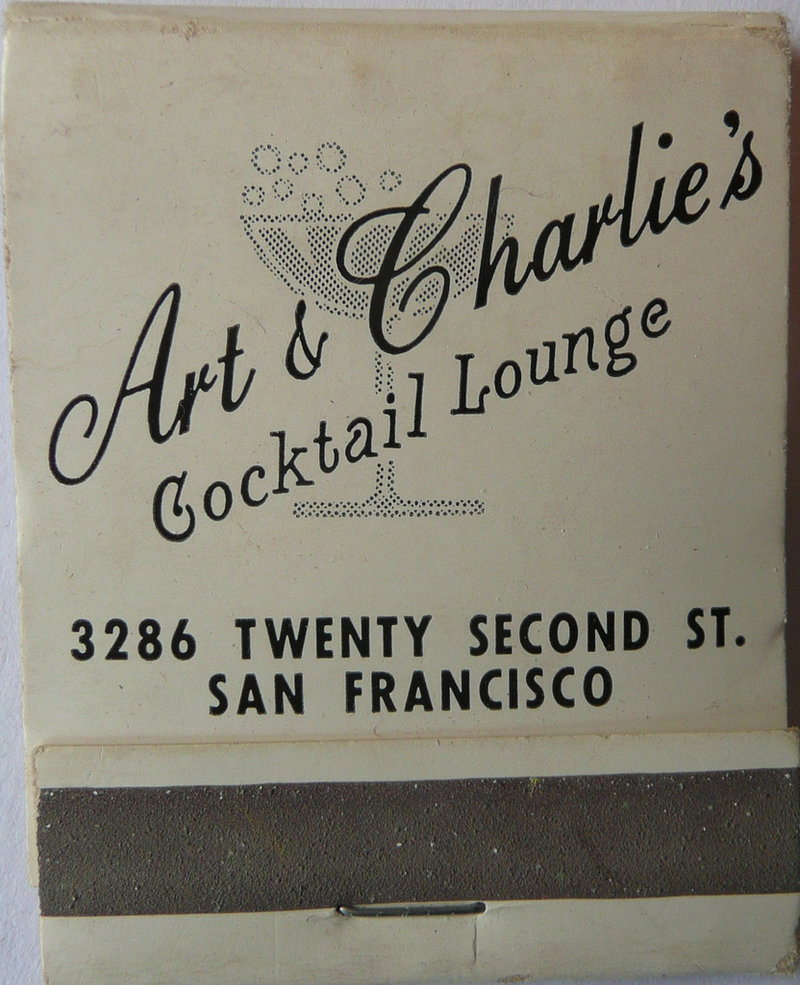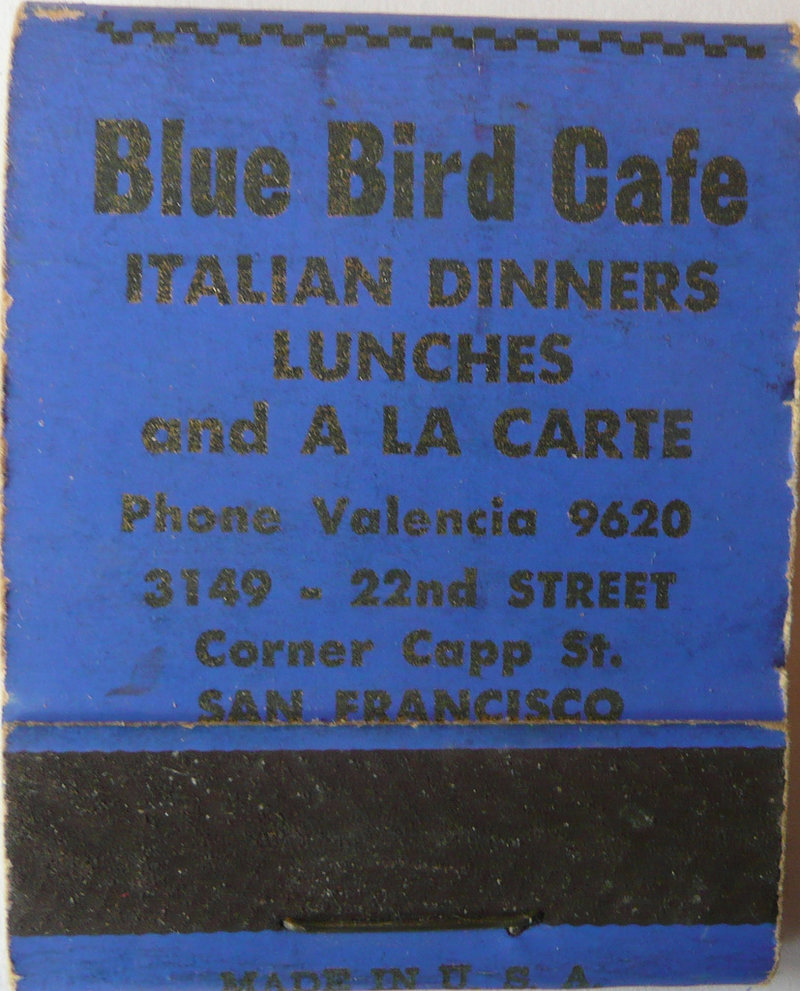 Art & Charlie's previously occupied what is now Latin American Club, and Blue Bird Cafe was either at the site of El Trebol or in the row of buildings that burned down in the 60's, making the US Bank Building's parking lot.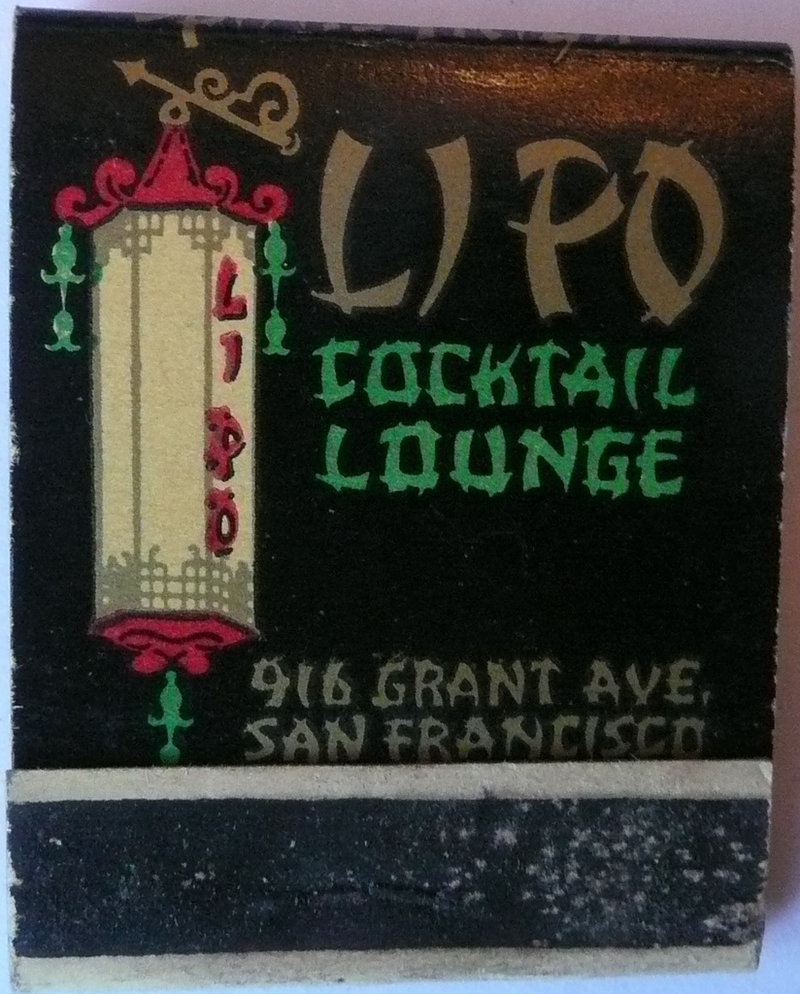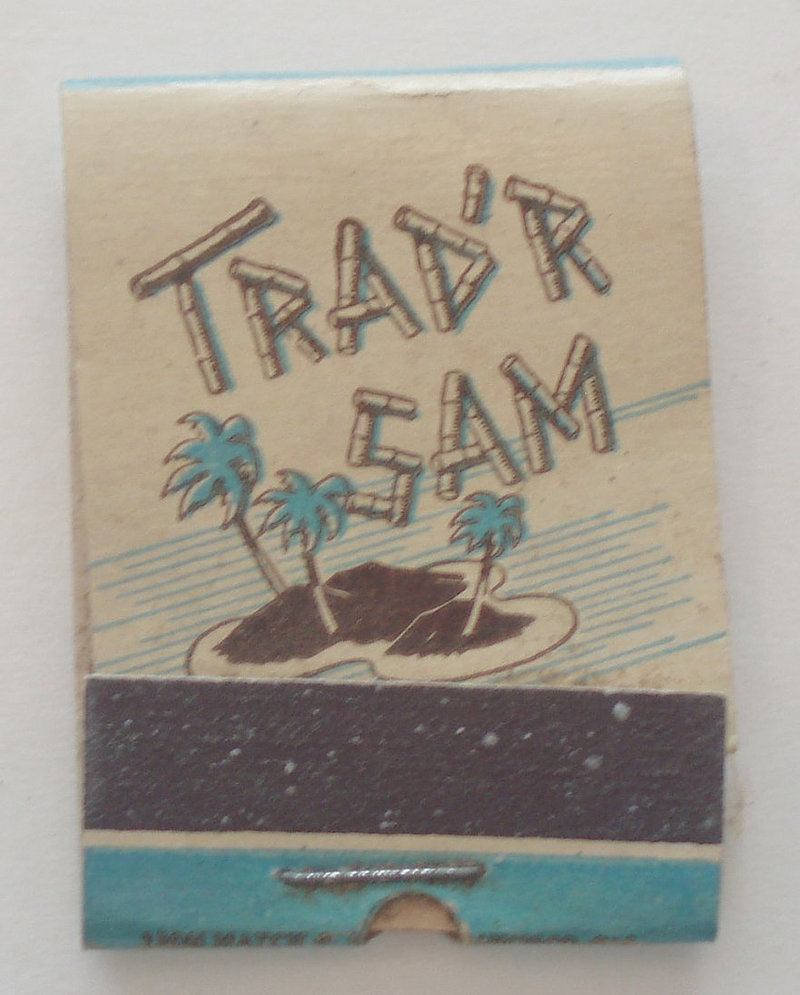 You should already be plenty aware of these two bars…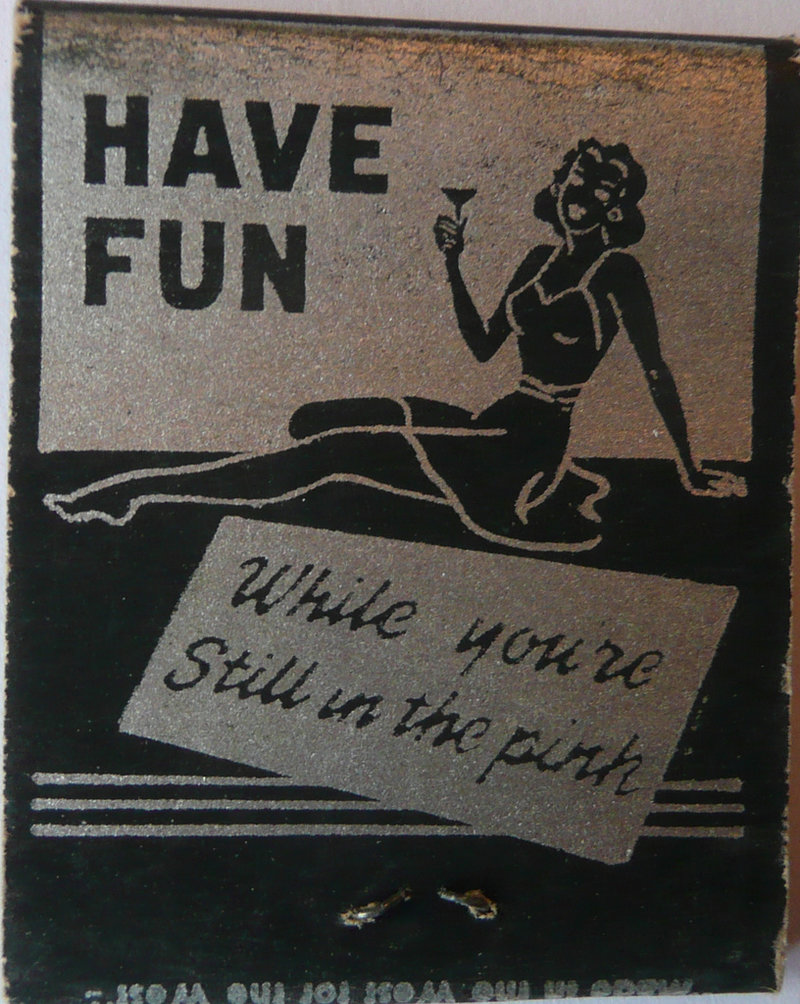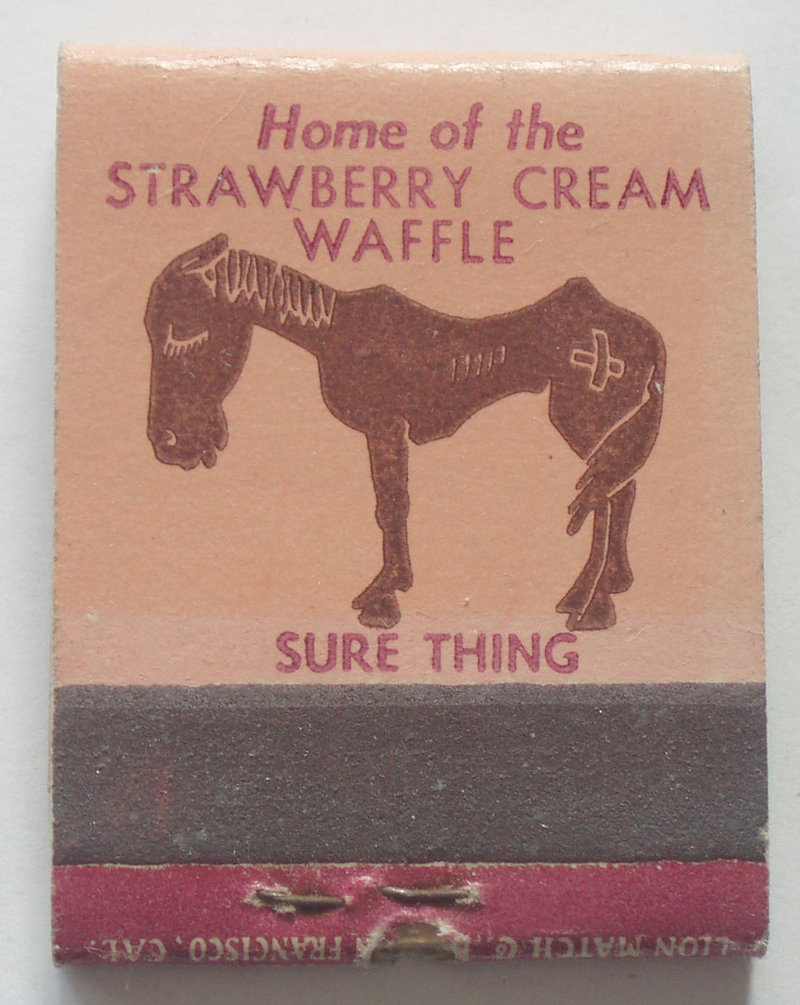 Bernal Club at the foot of Bernal's south slope advised patrons to "have fun while you're still in the pink" and a waffle house in SOMA would turn you into a starved horse, apparently.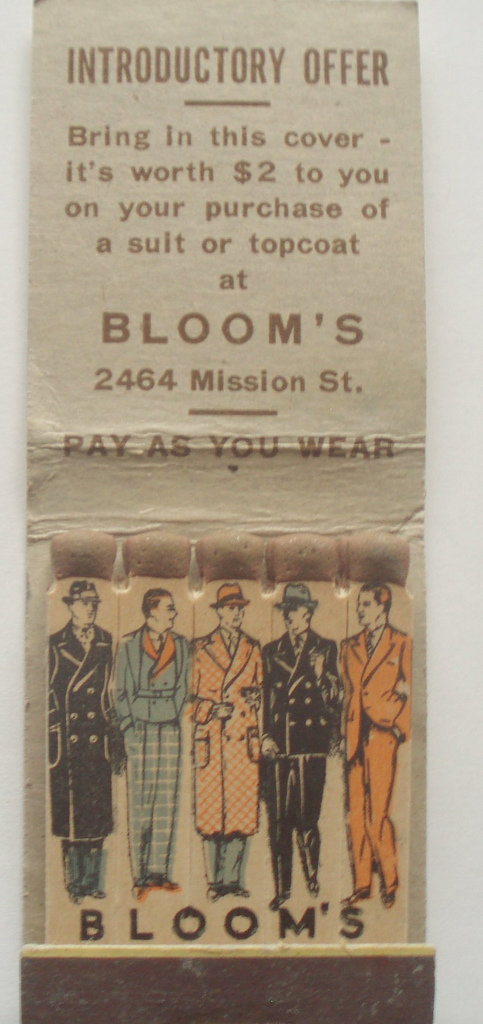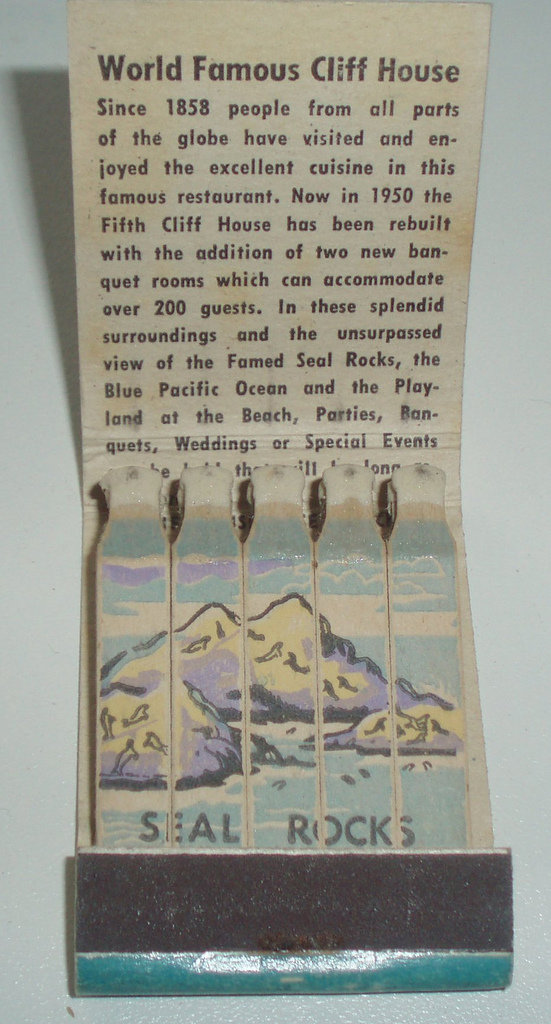 Finally, a bunch of fancy (fancy!) places sprung to have art printed right on the matches themselves.
Anyway, take a look at the entire collection yourself.  And should you want to celebrate Pop's 10 year anniversary, swing by 24th and York on March 23rd for "free beer and stuff" (including, we're sure, Pop's newest matchbooks).
(Thanks, Tuffy!) [All Scans by ussiwojima]