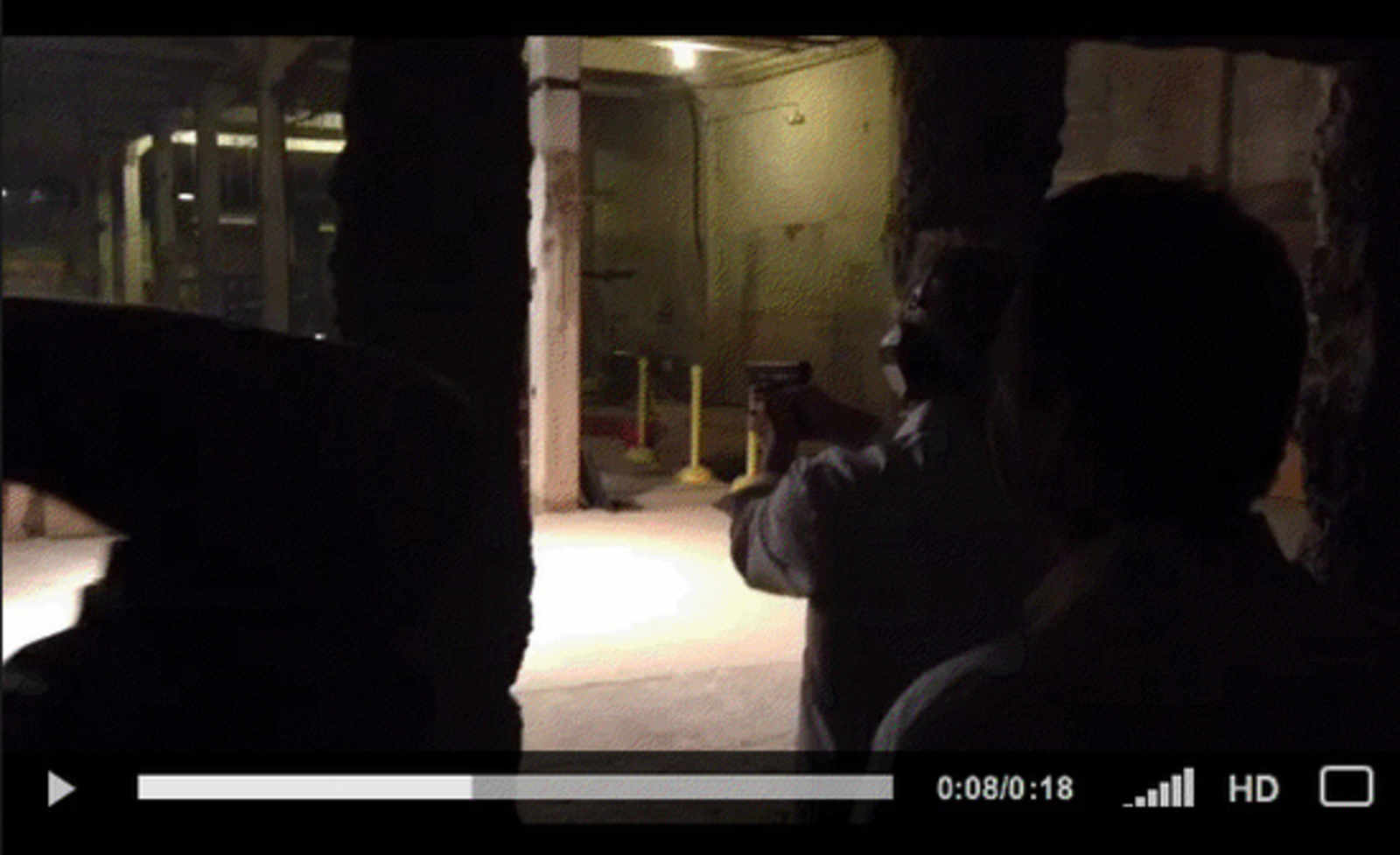 San Franciscans collectively roll their eyes this morning upon hearing breaking news that local porn mogul Peter Acworth was arrested for possession of party drugs and big boy toys (aka guns).
SF Weekly brings the "news:"
Peter Acworth, CEO of our neighborhood BDSM porn production company Kink.com, was arrested Feb. 1 on charges of cocaine possession and delaying arrest. Police visited the Armory, Kink.com's Mission District fortress, after a video surfaced on Facebook depicting Acworth and others firing guns in the building's basement. Upon their arrival, however, the cops discovered the drugs, and Acworth as well as another man, Joshua Carlberg, were hauled to jail.
The SF Weekly piece didn't include the video in question, but instead included the above screenshot of a dude with a gun.