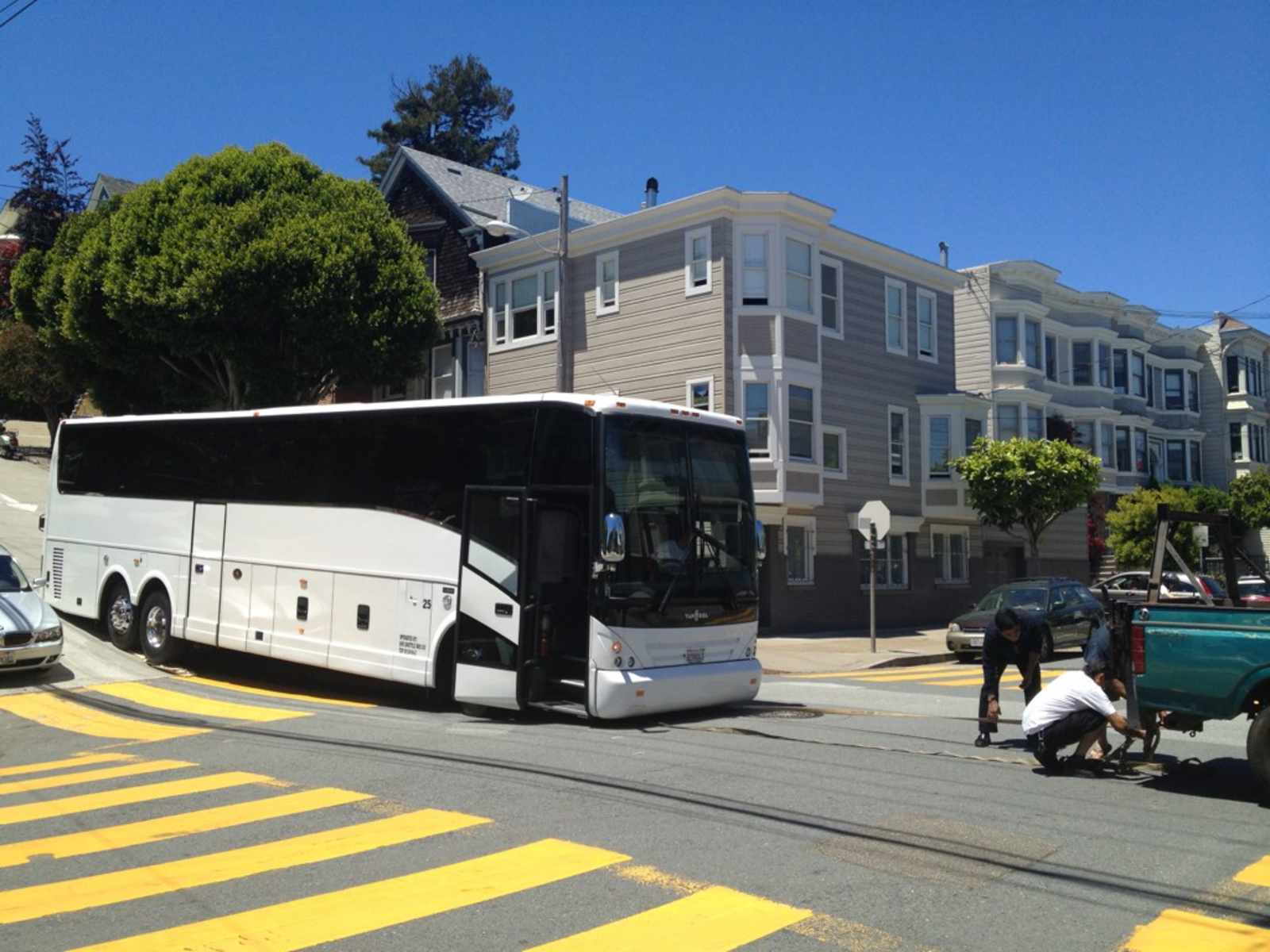 Because of my sick fascination with what travel writers have to say about our beloved neighborhood, I tend to read a lot of trite puff pieces from the likes of the Los Angeles Times and the San Francisco Chronicle.
These hotel folk often see things about cities and neighborhoods that their inhabitants don't spot.  While we're too busy discussing the details, they see the bigger picture, identifying emerging pop urban trends before any of the locals even know what the hell is happening behind the wheel of the Urban Safari.
With that, today's blurb from Oregon's MIX Magazine is a real doozy:
The Neighborhood Facebook Built

Once upon a time The Mission was the "Mexican neighborhood." It was known for its cheap bars, big burritos, and the guys on the corner who sold bacon-wrapped hot dogs or baggies of chile-dusted mango slices.

The hot dog slingers are still there, but things are definitely changing. Brooklyn-ization is in full swing. The commerce of cool is booming. Rents are skyrocketing, partly because everyone wants to live in the newly trendy Mission, and partly because of its proximity to Silicon Valley. On weekday mornings, large luxury buses equipped with deluxe seats and Wi-Fi park in strategic locations, ready to truck tech workers south to Apple, Facebook and other high-profile companies each day. The people on those buses are mostly young and are supposed to be wicked smart. They have ample cash flow and highly discerning taste. They'll wait for hours for a table at a hip Jewish deli, pay $13.50 for a gourmet Reuben sandwich, and then tweet about the experience: "To our right, babies slurping matzo ball soup. To our left, a family speaking Hebrew. Behind us, a pair of transvestites. @wisesonsdeli."
I know, I know, my initial reaction was to tell her go the fuck on back north, too.  "The neighborhood Facebook built?"  Puh-leeeease.
But once I choked my rising bile back down, I got to thinking that this crazy foodie globetrotter isn't all that wrong.  Is the Mission really a "Mexican" neighborhood anymore?  Well, no.  At least, not if you look at the clientele almost every new business is targeting.  Sure, we still have murals, festivals, hot-dog carts, Spanish-speaking businesses, and, as the author put it, "it's still possible to get a great burrito in The Mission."  But things are "definitely changing."
Does this mean The Mission has graduated from "Latino/hipster neighborhood" to "urban 'suburb'", adding another chapter to its Native American villages/settler farmland/industrial center/Irish-German neighborhood history?  Perhaps it's too soon for that (I mean, we still have places like The Roxie and Bender's and Clooney's and Casa Sanchez punk nights and art collectives, right?), but this is increasingly how the outside world perceives us.