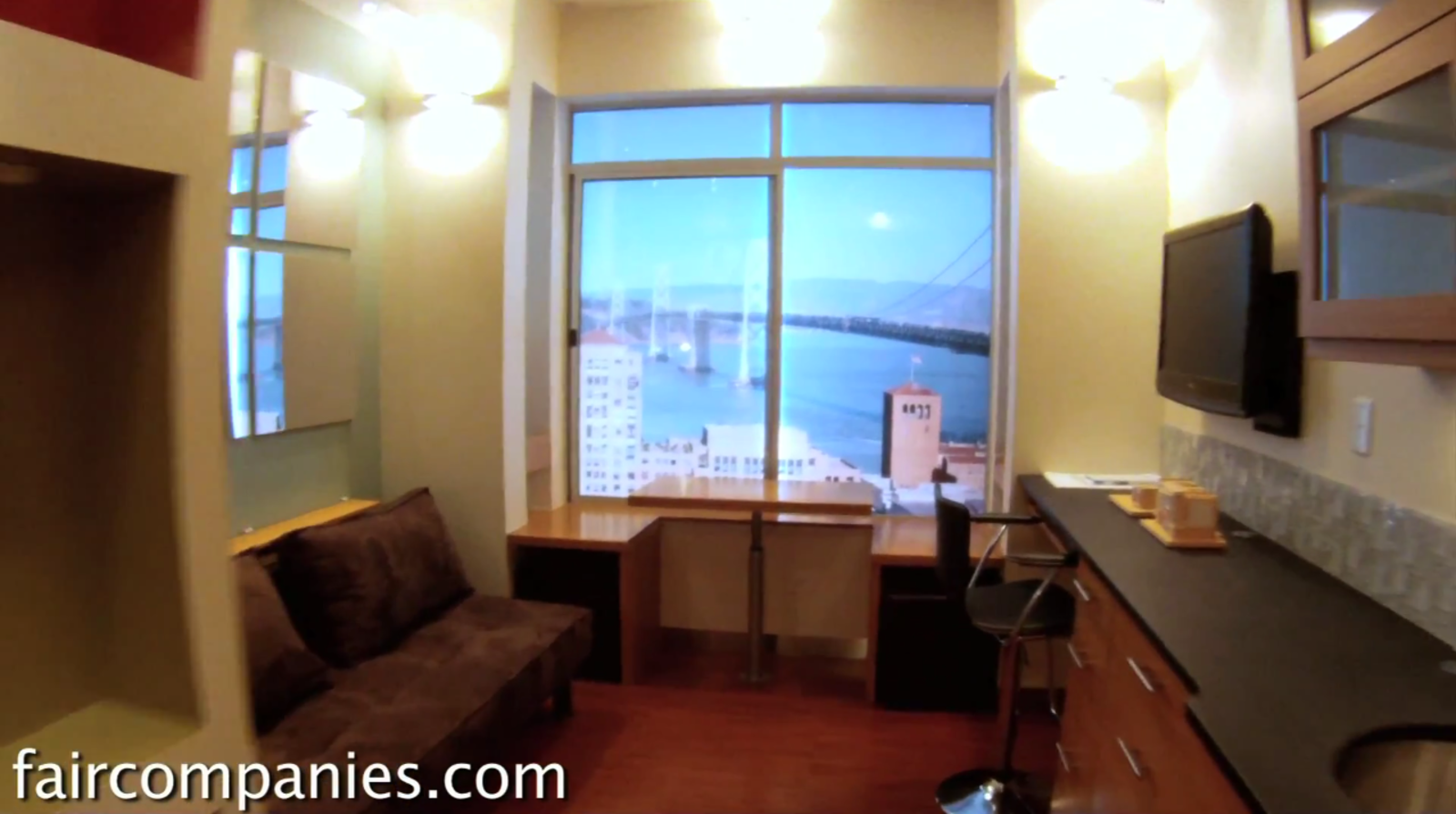 Searching for an apartment has been an increasing bummer in recent years, with average neighborhood rents increasing anywhere from 14 to 135% in the past year and landlords requiring prospective tenants to bid on apartments.  However, Supervisor Scott Wiener's proposal to amend the city's building code to bring the smallest legal living space to just 150 square feet is just depressing.
The proposal, which the Board of Supervisors is scheduled to vote on tomorrow, is seen by Sup. Wiener as a "smart way" to deal with the city's housing shortage as our vacancy rates near 0%.
These "affordable by design" units are also being pushed by Patrick Kennedy, a Berkeley developer and owner of Panoramic Interests, who wants to build "broom closets in the South of Market area" for young techies to work in.  In an interview with the San Francisco Public Press, Kennedy spoke about how these Zynga slave quarters could help prevent the so-called "cannibalization of family housing":
"There's always going to be two to three young techies who can pay more than your average family," Kennedy said. "When tech workers can't find housing, they bid up the housing for everyone else."
Kennedy took Fair Companies, a sustainable technology blog, for a tour through one of the trial units, which, as SF Public Press points out, is "a little larger than a standard San Francisco parking space."
Of course, the reasoning doesn't quite add on up this one.  Why would "two or three young techies" all pulling in $80k each want to live in a wiener-sized dorm room?  Gail Gilman, executive director of the nonprofit developer Community Housing Partnership, isn't buying it either:
But Gilman said for-profit developers want to build smaller units mostly because it's good for their business. Multifamily housing is less lucrative because there are fewer families that can afford to pay for large apartments at the rates landowners would like to charge per square foot.
Shame on Scott Wiener for initiating this BS.