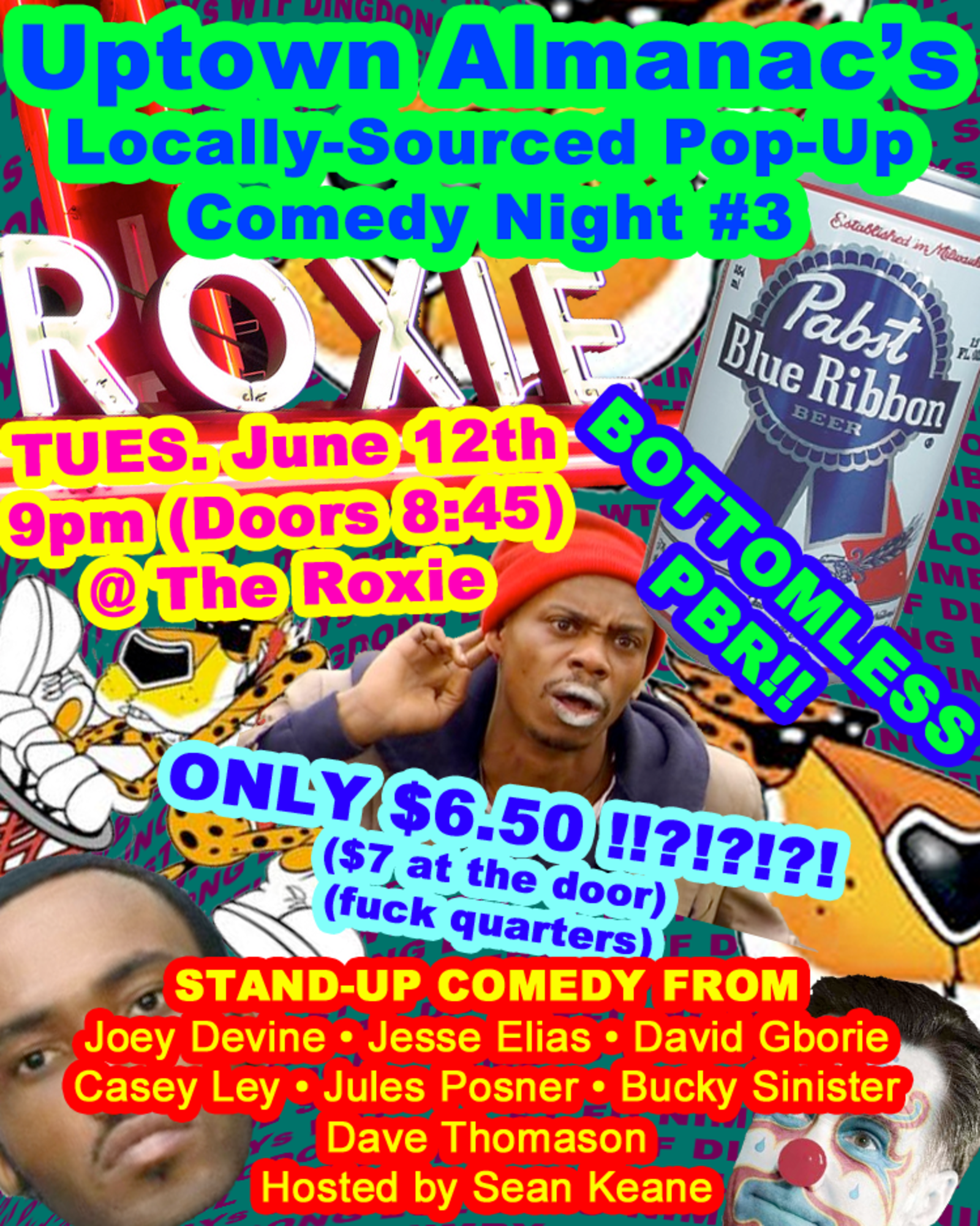 After two slammin' comedy parties at The Roxie last summer, we all thought it would be a good idea to bring back the Locally-Source Pop-Up Comedy Night back to the Roxie for a third round.  And that's exactly what we're doing.  8 of our favorite local comics and 8,640 ounces of cold beer kindly furnished by Pabst Blue Ribbon.
In summary:
Tuesday, June 12th at 8:45 @ The Roxie [3117 16th Street and Valencia]
Tickets [$6.50] are on sale right now (you can try to win a pair over at FunCheap)
GETTING FUCKING DRUNK INCLUDED IN YOUR TICKET PRICE
Here's who'll be up on stage:
And Sean Keane (member of The Business, past contributor to McSweeney's and ESPN the Magazine, columnist for the East Bay Express) is back to host!
So remember: next Tuesday at The Roxie. There will be comedy. There will be beer.
[Facebook]