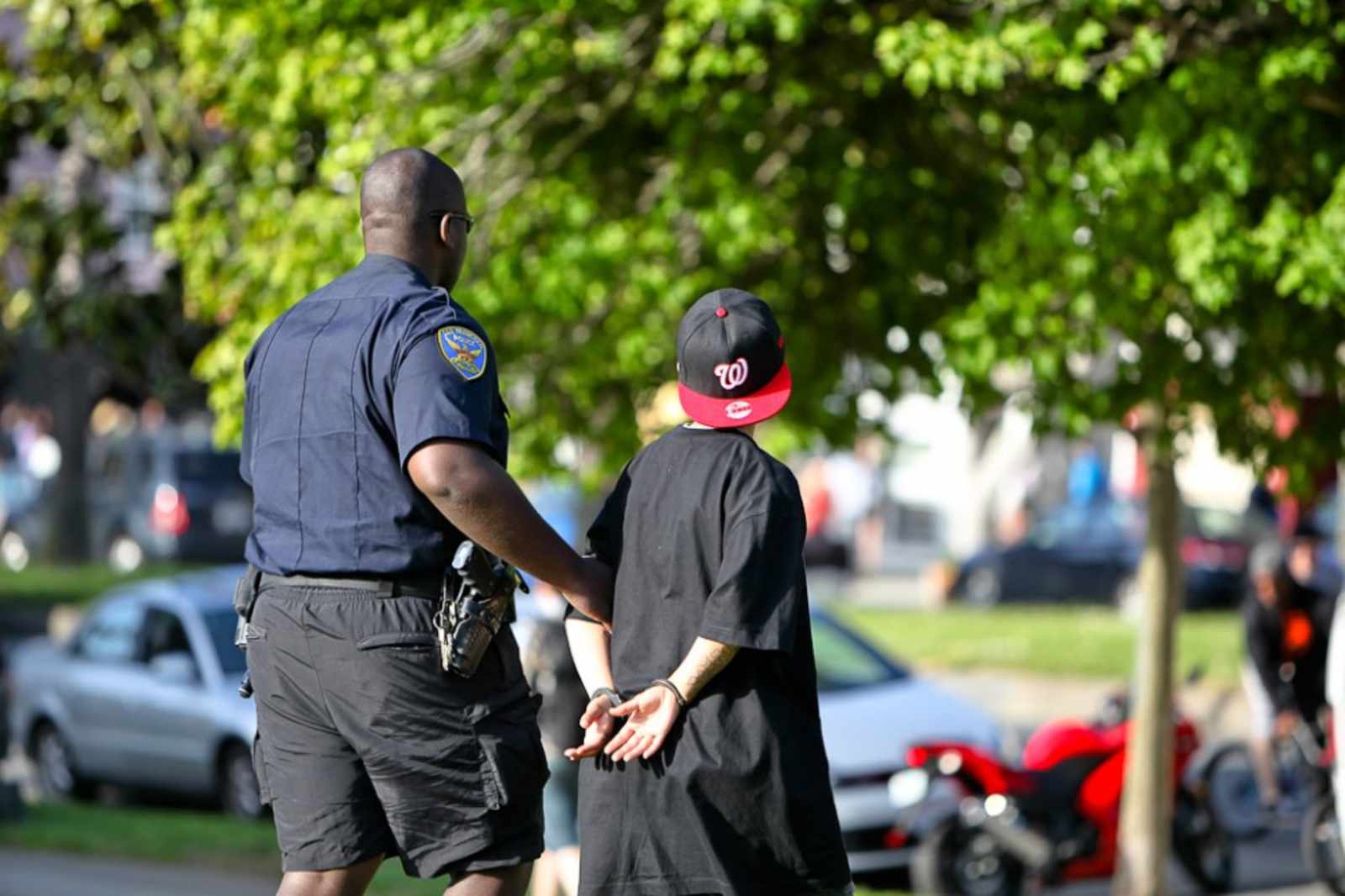 After a spring season of aggressive policing in Dolores Park (including at least 17 arrests, bothering folks for smoking and drinking, undercovers badgering lounging picnickers for heroin, and an alleged campaign to harass gay sunbathers), Dolores Park Works was able to get the word from Mission Station Captain Bob Moser at a community meeting as to what's going on:
Moser told the group he does not have the resources to completely eradicate alcohol from Dolores Park. He instead is focusing on enforcement of illegal alcohol sales, drug sales, public intoxication and underage drinking.
This subtly implies that the goal is to eventually "eradicate" alcohol from the Park, which obviously no substantial constituency is interested in.  But SFPD is making inroads on that situation regardless:
Starting at the end of April, Moser has increased police coverage in and around Dolores Park.  This involves radio squad cars, gang enforcement and plain clothes officers.  Captain Moser said he has directed all shifts of radio patrol cars to include Dolores Park and the surrounding neighborhoods in their patrols. In May, radio cars logged 413 "passing calls" or visits.  Success from this increased enforcement operation includes gang officers spotting and arresting known gang members, plainclothes officers making buys and issuing citations for the sale of psylocibe mushrooms, pot, Jello shots and beer.  Plain clothes officers are also being sent into the park at night and extra officers are patrolling the park during peak weekends and issuing tickets for keggers that "get little bit out of control," Moser said.  On the perimeter of the park, officers have made arrests for public urination and auto burglary.
Keggers?  Well, in all the countless afternoons I've squandered in Dolores, I've never once seen or heard of anyone hauling a barrel of brew in the park.  But, hey, I guess it's possible that multiple keggers just spontaneously started happening over the last few weeks.
Anyway, the city's park rangers report that they are also in the midst of stepping up their patrols in the park, stating that their priorities are shutting down loud late parties, "underage drinking, tents, drug and alcohol sales and illegal venders."