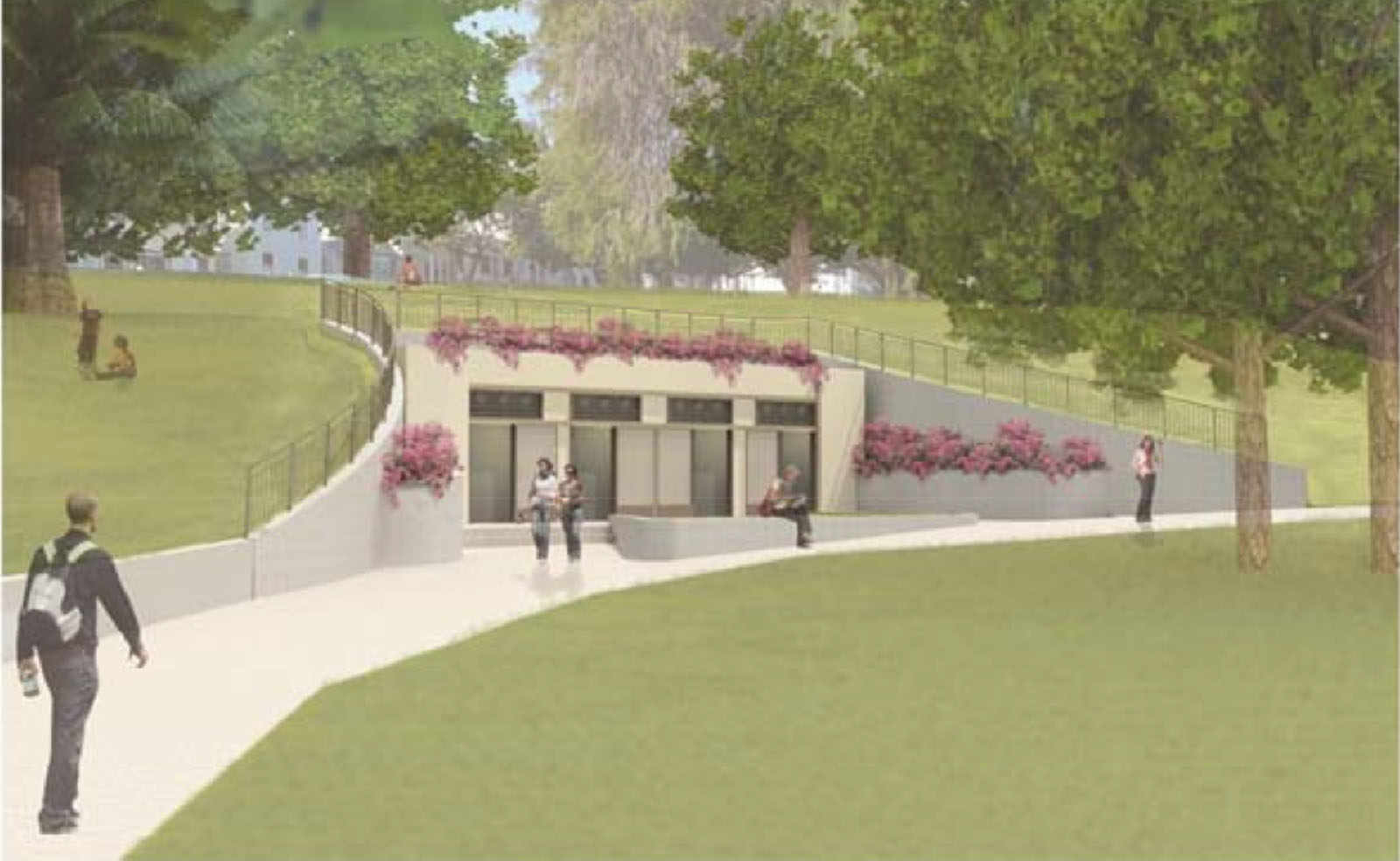 The architects' dreams of gaining approval for the second design phase of the Dolores Park Rehabilitation Project went down the toilet on Monday.

Arts commissioners didn't like the design of the restrooms slated for the south side of the park, and asked the architects to come back with other suggestions.

"The curves work," said Commissioner Ron Miguel, referring to the shape of the fences above the building.

"But then you throw a box inside it, that doesn't work," he added, referring to the sharp edges of the building itself.

This might be a minor detail to some, but for project architects Susan Aitken and Aditya Advani, it means the entire project could be delayed.