We've already posted about this story twice this week, so we're going to keep this short.  But after being contacted by an "East Bay cafe owner looking to expand into San Francisco," commercial realtor Tracy Chiao spilled the beans that 780 Valencia Street (formerly occupied by The Summit) is most definitely for rent, and at a price far beyond what any local business could ever possibly afford:
Subject: 780 Valencia

Attached is the flyer for the building. We are looking at $30k / month NNN in rent plus $2,300 / month in estimated NNN expenses. Please let me know if you have any questions!

Best,
Tracy C Chiao
Retail Leasing Specialist
And here's the building flyer: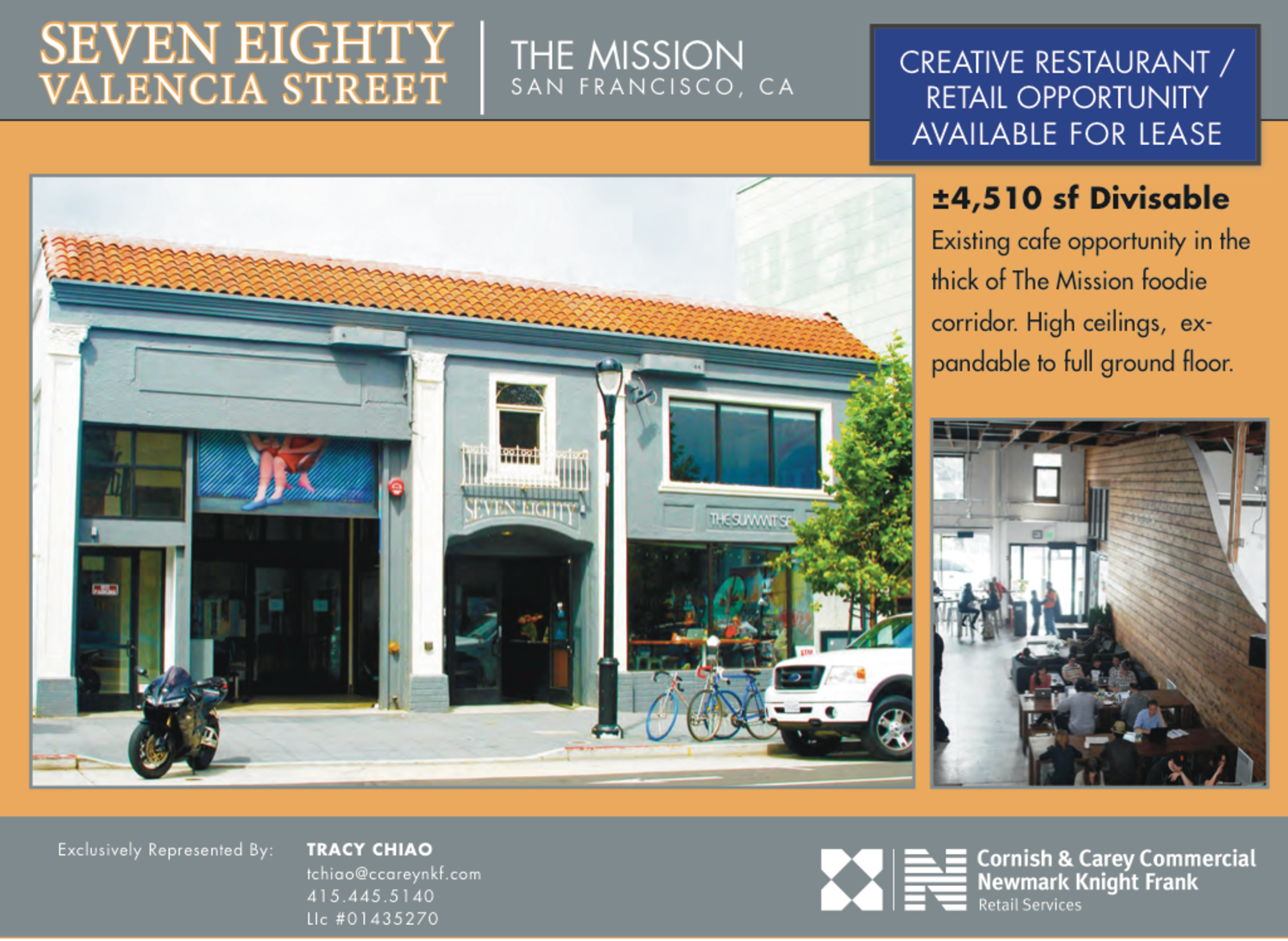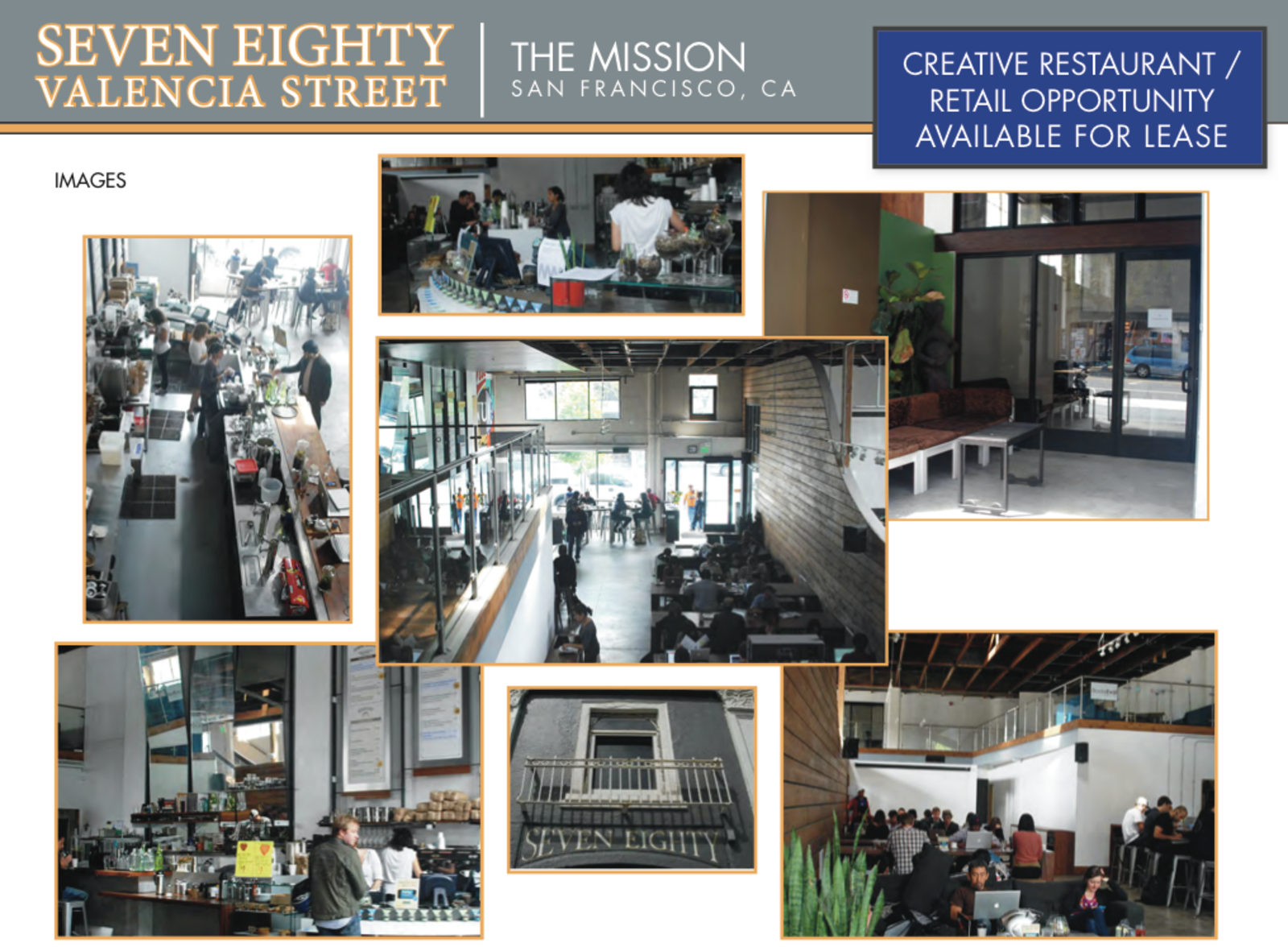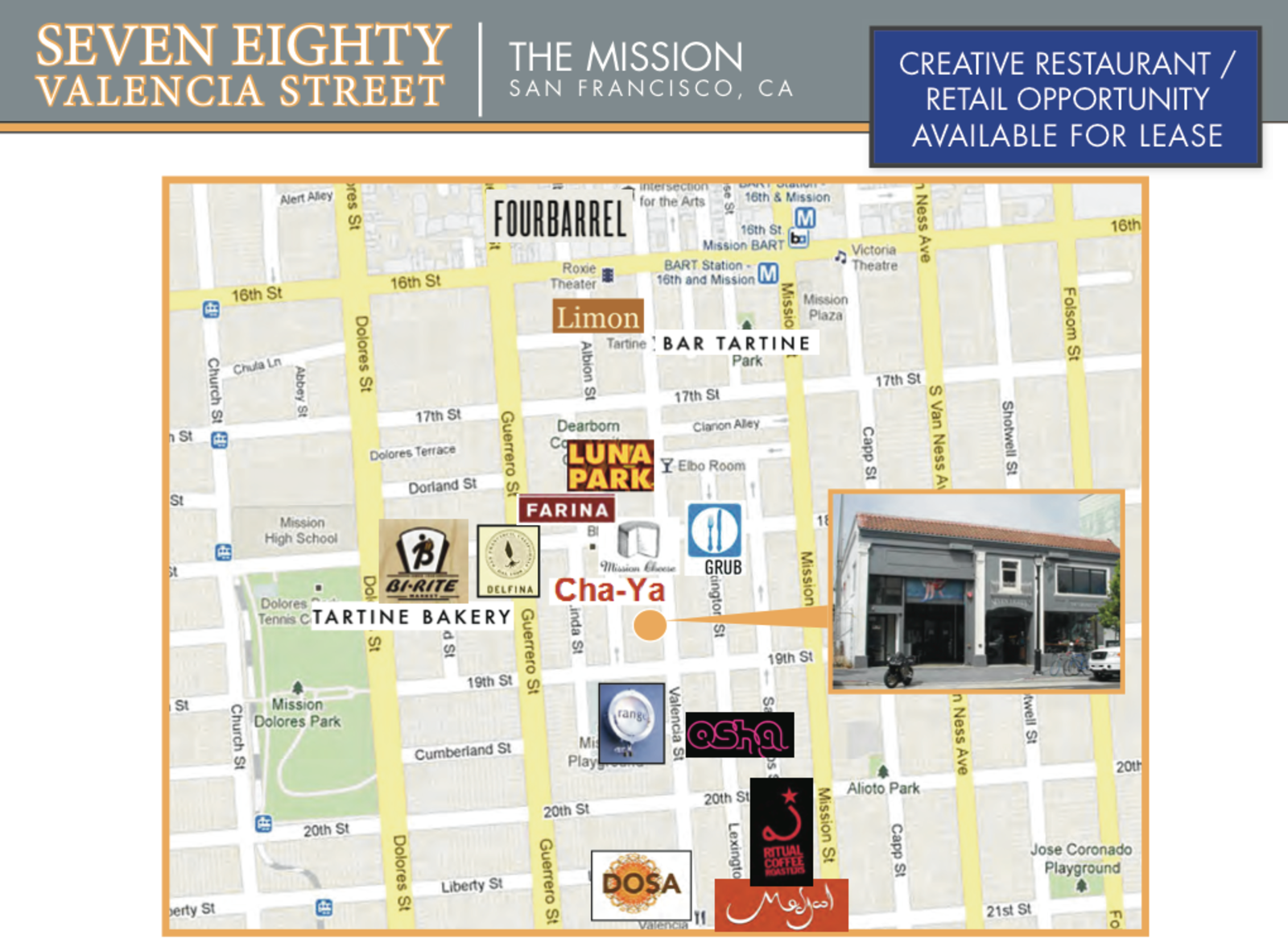 Since our last post on the La Boulange story, a spokesman for the La Boulange told us the only reason they didn't move into 780 Valencia was because "the space was too big."  We have since learned that SoCal burger chain Umami Burger is eying the location for their continued NorCal expansion.
We're still waiting to i/o Ventures to return to our phone calls, but it appears what they've been saying to the press thus far has been completely dishonest.