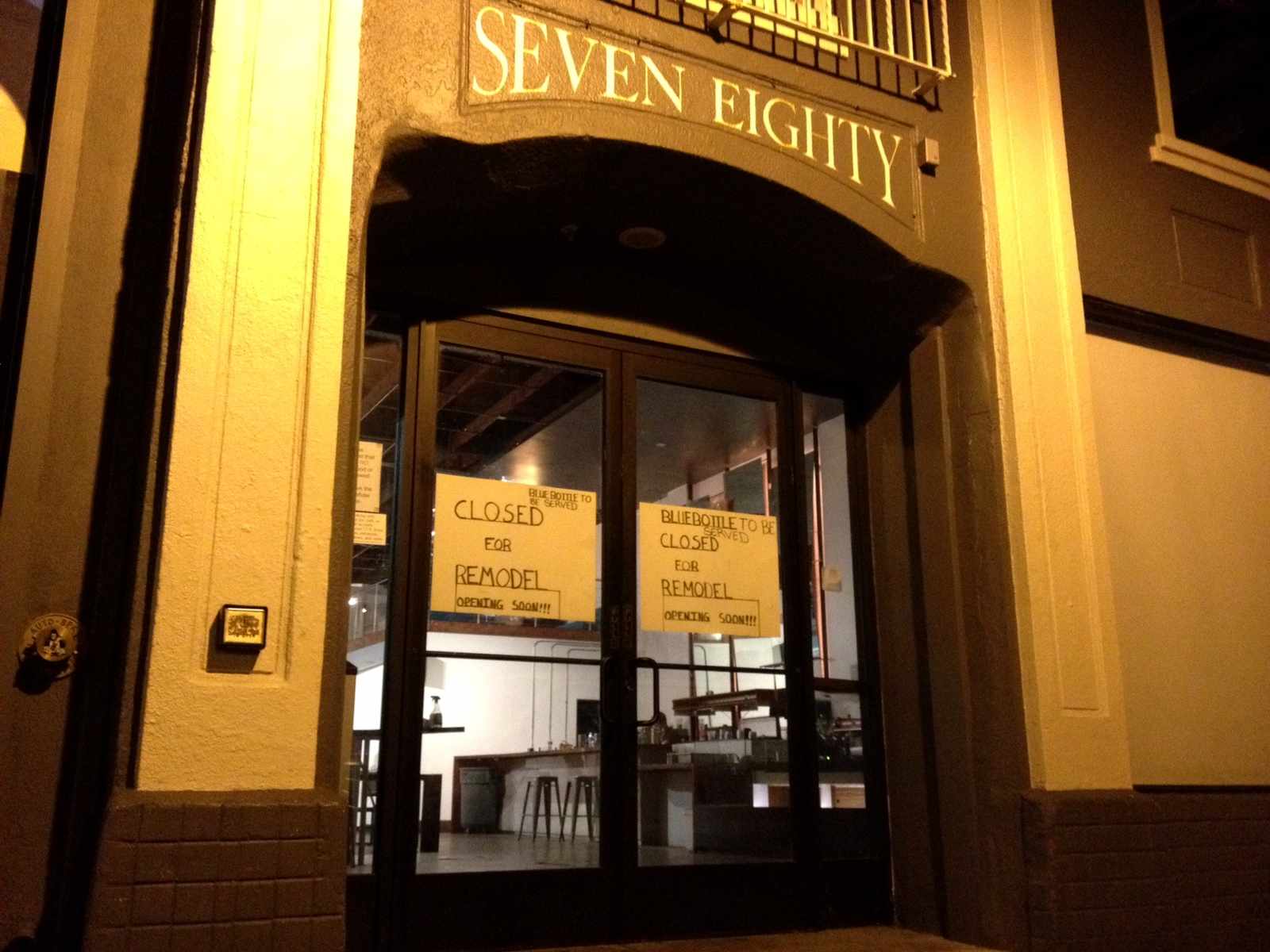 UPDATE: We've posted a follow-up to this story, with responses from i/o Ventures and La Boulange.
We've been hearing a lot of rumors lately about the location formerly occupied by The Summit on Valencia at 19th.  A couple weeks ago, "Chicken" John Rinaldi dropped us a note telling us that a realtor friend of his had learned that Bay Area bakery chain La Boulange was slated to move into The Summit early this Summer.  Of course, Chicken John has a, ahem, "controversial" reputation around these sorts of matters, so we weren't sure what to make of it.
But then on Feb. 2nd, Mission Local published a story about 780 Cafe replacing The Summit, once again repeating the rumor that La Boulange was supposed to move in, giving the rumor another dose of credibility.
Finally, a board member of the Valencia Corridor Merchants Association recently told us that the organization is holding an "emergency meeting" on March 5th to discuss La Boulange, "'formula retail' moving into The Summit," and the fact that the rent on that space is being raised to $30,000/month.
If all this sounds highly questionable, it's because it is. SF's Dept. of Building Inspection's database shows that no building permits have been filed at 780 Valencia St. in 11 months—and neither i/o Ventures (the owner of the building) nor La Boulange have returned our phone calls or emails.  But when three individuals and organizations repeat the same rumor, it gives us pause.
What we have managed to learn makes the situation sound very sketchy.  We're told that i/o Ventures ran into some "financial trouble" and responded by doubling monthly rent for The Summit and the desks rented to start-ups and freelancers; the monthly cost of a desk rose to $500, while The Summit's rent was increased to an unbelievable 30 grand. Allegedly the only businesses interested in paying that much for a Valencia Street coffee shop was Starbucks and La Boulange.  i/o Ventures ended up choosing La Boulange.
Under 2006's Proposition G, any retail business with 11 or more locations is classified as "formula retail" and subjected to a significantly more rigorous approval process—the same process that brought a proposed Valencia St. American Apparel to its knees in early 2009.  La Boulange already operates 17 locations in the Bay Area, with 11 shops in San Francisco, and they plan to have 25 open by the end of the year.  Owner Pascal Rigo even told the SF Business Times that he intends La Boulange to be a chain that is "too big."
"We actually are trying to be 'too big.' People want us, and we are going to try to give it to them," said Rigo, who founded Bay Bread in 1995. "I say, there are good chains and there are bad chains. We are going to be a good chain."
This, of course, is not sitting well with Valencia business.  They're concerned that if one chain moves onto Valencia and pays $30,000 a month in rent—an amount no small entrepreneur can pay, but a bakery with $60-90 million in revenue can—landlords will refuse to renew the leases of local businesses hoping to hike up the rent. This lease to La Boulange could set a dangerous precedent that would jeopardize the futures of many Valencia merchants.
And then there's that Mission Local article about 780 Cafe opening up, which is shaping up to be an even sadder story. We're told the owner, Jose, is being given use of the space rent-free for the months until La Boulange moves in, just to help keep the place afloat. Then he's being kicked out, despite fronting money for permits and having his entire family quit their jobs to help run the cafe.
As we said, we're maintaining this is all speculation until someone can give us a definitive answer on this (and we're encouraging anyone who can provide us with more info to drop us a note).  But, rest assured, Valencia merchants and activists are already gearing up for a fight.