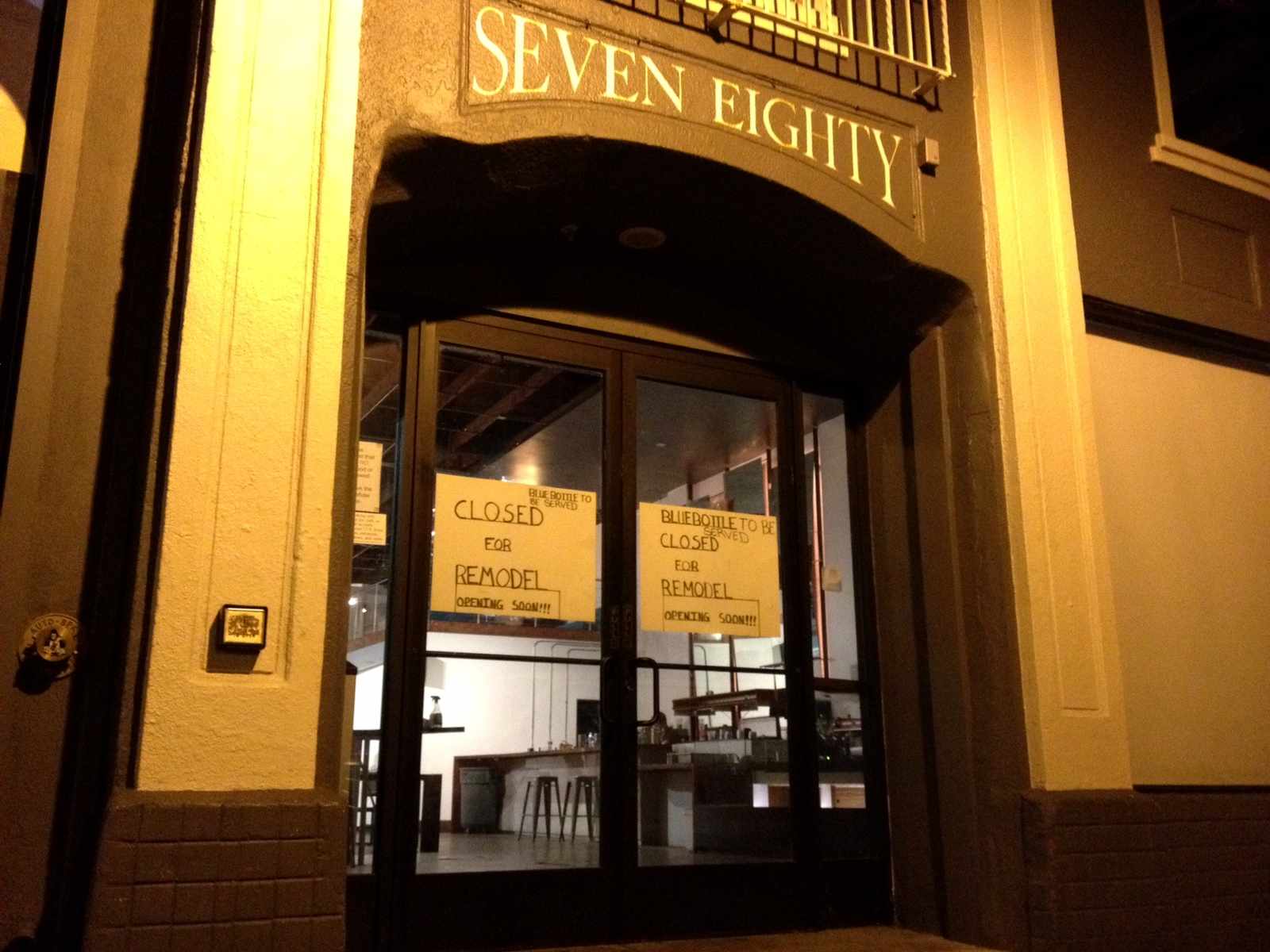 Following up on the rumors we posted about Wednesday alleging that Bay Area bakery chain La Boulange was slated to move into the i/o Ventures space formerly occupied by The Summit, both i/o and La Boulange have issued responses denying the bakery is slated to move into 780 Valencia.
i/o Ventures partner Ashwin Navin responded to a press inquiry from Mission Local, denying the story outright and reaffirming that Jose Ramos is scheduled to open up 780 Cafe this week:
"As long as we're in the building," Navin said, "we'll always try to give the start-up entrepreneur a chance, and right now we're happy to see Jose Ramos take the torch. Let's show him the love and support he has offered the whole community in the Mission over the last 10-plus years.

"Jose Ramos and his family subleased the space from the Summit and will operate under the exact same rental figures, which are below what other businesses pay their landlords on Valencia Street. If Jose can keep his payroll and operating costs under control, we are confident he can turn a profit."
However, La Boulange's owner Pascal Rigo statement to Uptown reveals that La Boulange, in fact, looked into moving into The Summit, suggesting that Navin's statement that i/o is "always [trying] to give the start-up entrepreneur a chance" was disingenuous:
We are very focused on serving and giving back to our communities and the neighborhoods we operate in. We did look at the space last year, but we were not interested in moving forward with it. We really appreciate the energy and the diversity of the Mission and we receive a lot of requests from La Boulange customers to open one of our bakery/cafés in this part of the city. We would love to do it if the right opportunity arises.
Ashwin's statement on Jose "keeping payroll" and "[turning] a profit" is also consistent with the rumors we've heard that Jose—who has no formal business experience—and 780 Cafe is being propped up to fail so i/o can assert that local businesses were unable to make the space profitable and they need a corporate entity to come in turn it around.
Another interesting statement from Ashwin was "as long as we're in the building, we'll always try to give the start-up entrepreneur a chance."  Perhaps, given the rumored financial instability of i/o, they're looking to sell the space?  Given the real estate boom along the Valencia corridor, i/o could sell their building and easily turn a profit.
[Note: i/o Ventures and Ashwin Navin have both so far declined to respond our inquiries thus far]