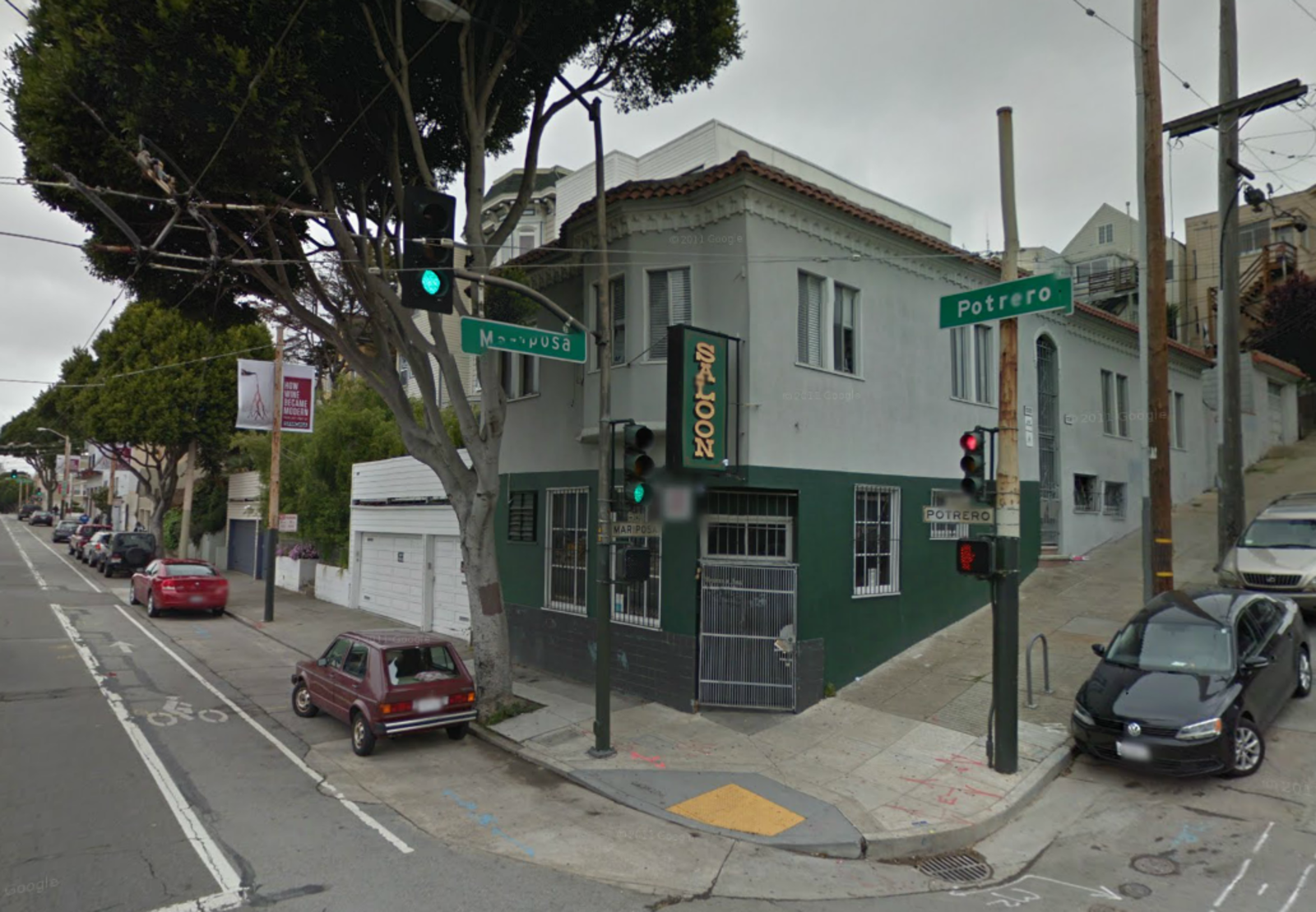 Our buddy, who was close to the deal, brings us word that beloved Potrero Ave dive Mission Hill Saloon has been purchased by Jay and Oliver of Dear Mom:
Bad news, or good news… I'm having a hard time deciding. The Saloon changed hands today. It'll be closed on Monday for remodeling. The buyers? Jay and Oliver of Dear Mom.

Mike, the previous owner of The Saloon, took a greater share of (silent) ownership of all Thieves bars in return. Now we can all celebrate (or mourn) the arrival of another official Thieves bar.
When I followed up for more details on the new bar, this is all I got back:
They're going to change much of the decor from what I gather. Redoing the bar and hopefully the bathrooms. Many of the bartenders will likely lose their jobs… Jay and Oliver will run it. I imagine it will be more like Dirty Thieves than Dear Mom.

Also, there's going to be a party Sunday night for anyone who loved it. I'm truly sad about the change of ownership. The Saloon was a true dive bar… it's gonna change forever.
Don't get me wrong, it's not hard for me to get behind an outing to Dear Mom.  But Mission Hill Saloon was one of the better dives in the hood: the drinks were cheap, the bartenders were awesome, the bathroom wall art was some of the best in town, the pool table was often free, annoying people generally didn't walk in the door, and it was one of the few places left where the bartenders would get so trashed that the customers had to take care of them.  It had real character (not to say Dear Mom doesn't, but it's undeniably different); one I can't imagine will remain.
(Oh, and let's hope pray they don't stop selling Keystone)
UPDATE: It's facebook-official.