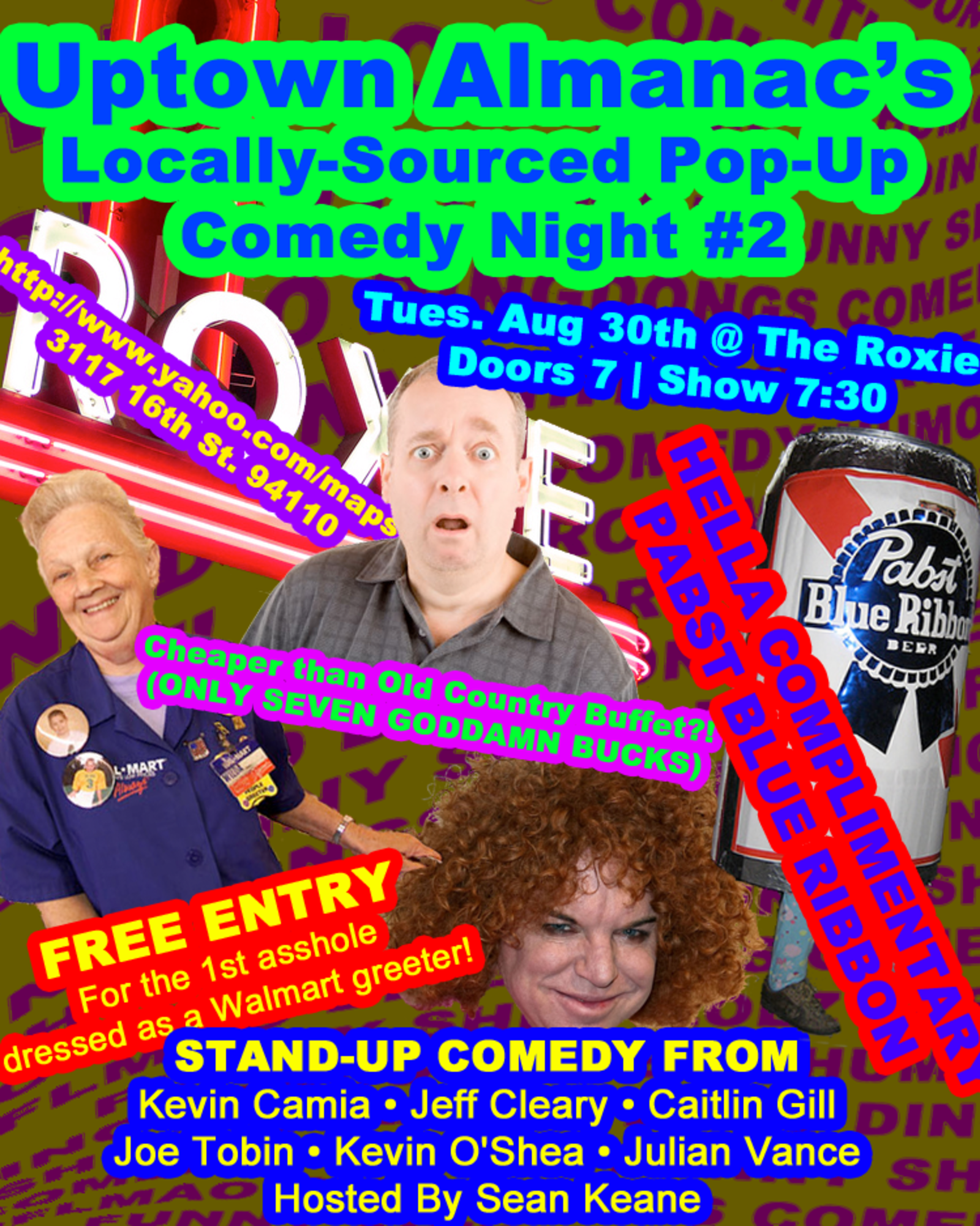 Feel free to skip the noise and BUY TICKETS.
The first comedy night was such a success that this mediocre tube of internet drivel has teamed up with The Roxie and Pabst to bring San Francisco another night of local comedy and excessive PBR consumption.  So come out to The Roxie on Tuesday, August 30th at 7pm for hella free Pabst and comedy from seven of our favorite local stand-up comedians:
Tickets are on sale now for $7 and will also be available at the door.  And yes, the first person to show up wearing a Walmart greeter's uniform will receive FREE ENTRY.