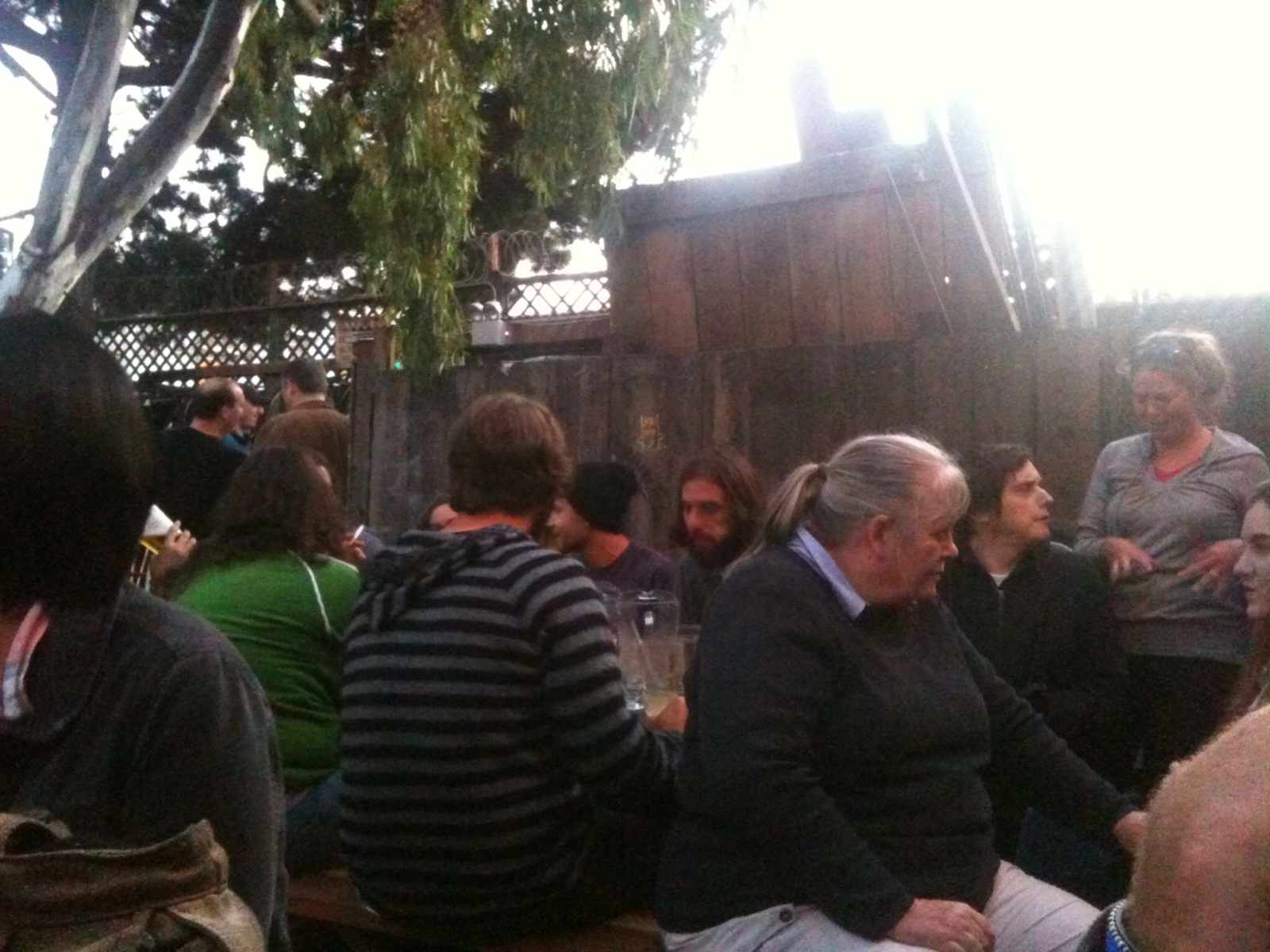 …and replaced them with additional seating for a caucasian tamale lady.
But seriously, there are new wood, concrete, and sheet metal bathrooms that look more like Dr. Teeth than scrappy motorcycle dive that seats 290 drunks.  But as a former Zeitgeist bartender reminded me when talking about the changes, Zeitgeist translates from German as "the spirit of the times."  Valencia has been repaved, sidewalks widened, and made safe for valet parking.  The motorcycle, messenger, and gearhead clientele has been pushed away and the bar's "surly" bartenders and bouncers is seen more as a cute, if not kitschy feature than a legitimate force of disgust.
Maybe Zeitgeist is just getting with the times.