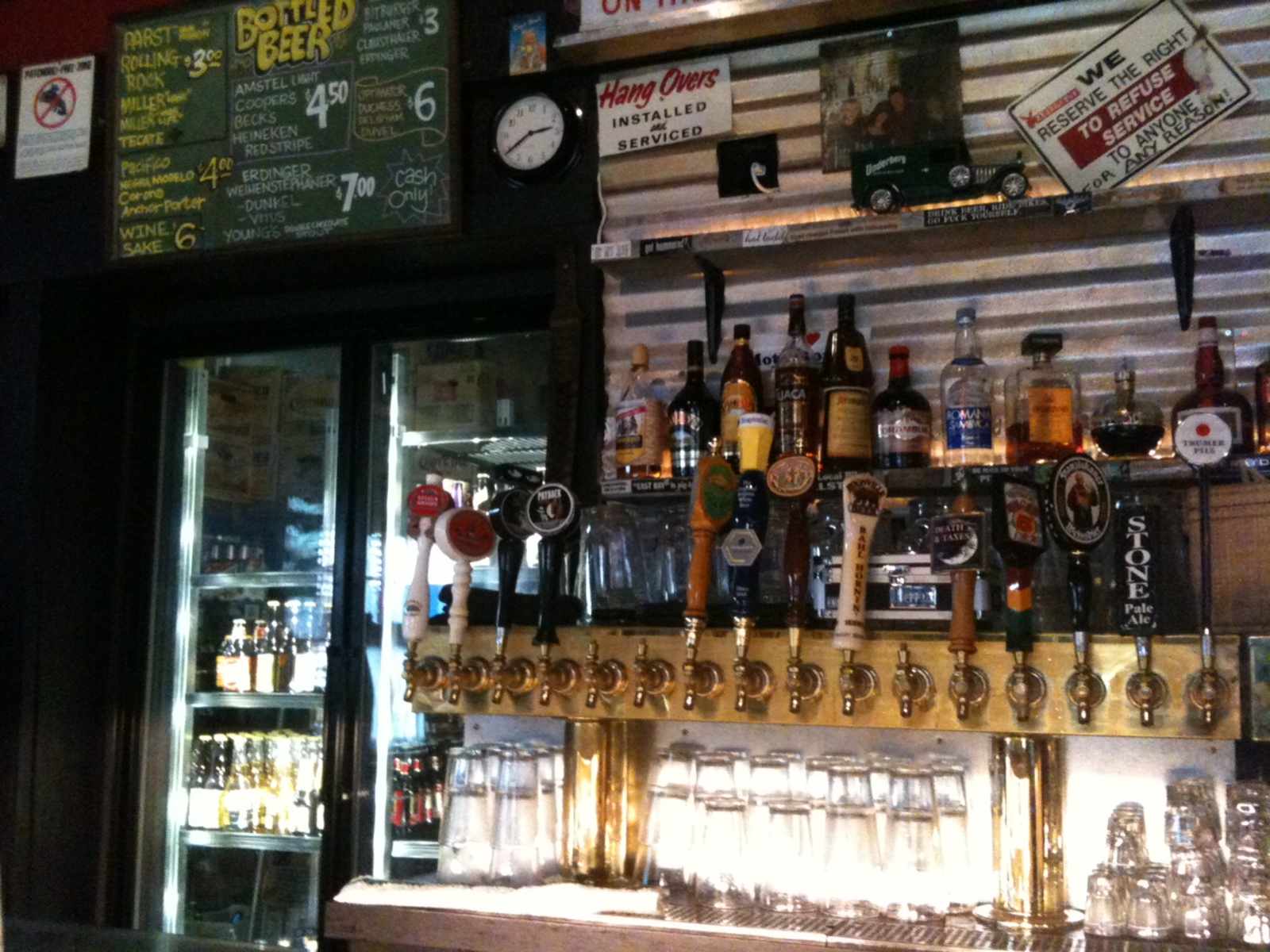 After three weeks of miserable weather—two of which our dear friend Zeitgeist was closed for renovations—I took the opportunity yesterday to soak up the moisture at the Marina's favorite outdoor oasis.  For everyone who was pulling for Zeitgeist to get some real bathrooms while renovating: sorry, those were left untouched.  But what they did do was completely gut their bar, add more taps, and build some windows behind the bar that allow bartenders to serve drinks directly to patrons on the back deck (who knows if they'll ever do that, of course).
Other oddities that sprang up over the last two weeks include a bunch of new computerized cash registers, complete with credit card swiping capabilities and a receipt printers.  Amazed, I slapped my maxed-out Visa on the table and asked if "those things" worked and if they were accepting credit cards as substitute for legal tender.  "No fucking way."  The bartender did not seem to like tapping the screen, not that those bartenders seem to like much of anything.
Sitting outside, despite my attempts to drink my beer, my glass never seemed to empty, it just became increasingly watered-down with ever sip.
I have the sniffles today.