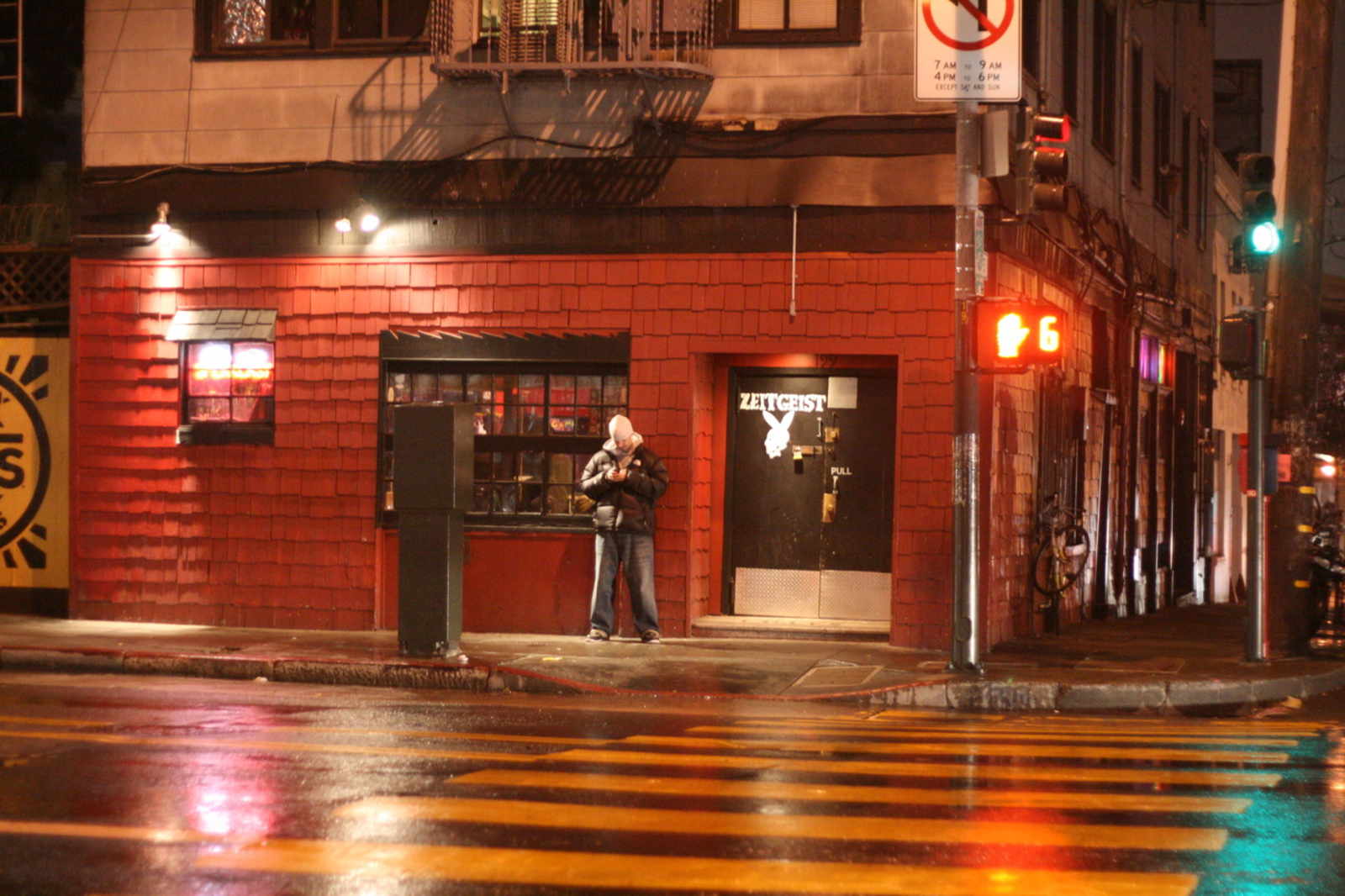 (Photo by me.)
From an article in the Chronicle, which is apparently old media or something. I just know it's terrible and C.W. Nevius is public enemy number one. This one's about mean bartenders, by some guy name Harmon Leon, who used to write for one of those two weeklies that stay fill their pages with back and forth shit-talking about stuff nobody else cares about. His conclusion:
The award for the all time meanest bartenders in San Francisco has got to go to the crew at the Zeitgeist. Besides scowling things like, "F-ing yuppies," if someone with a shirt with buttons orders a drink, there is always an unpleasant sort of life-has-kicked-them-in-the-nuts, unhealthy tweaker vibe when you when you try to order a drink.
Listen, I wasn't going to say anything, but you just basically said that every person who works at Zeitgeist is a loser and a meth addict, asshole. Maybe it's just because they don't like white dudes rockin' dreadlocks like they're at Lollapalooza 1993, maaaaaaan. This ain't the playa, we don't all love each other here. Also, I've heard people say Zeitgeist bartenders are mean, never noticed it myself. Plus, I like surly bartenders. The surlier the better. Scares off the douchebags.