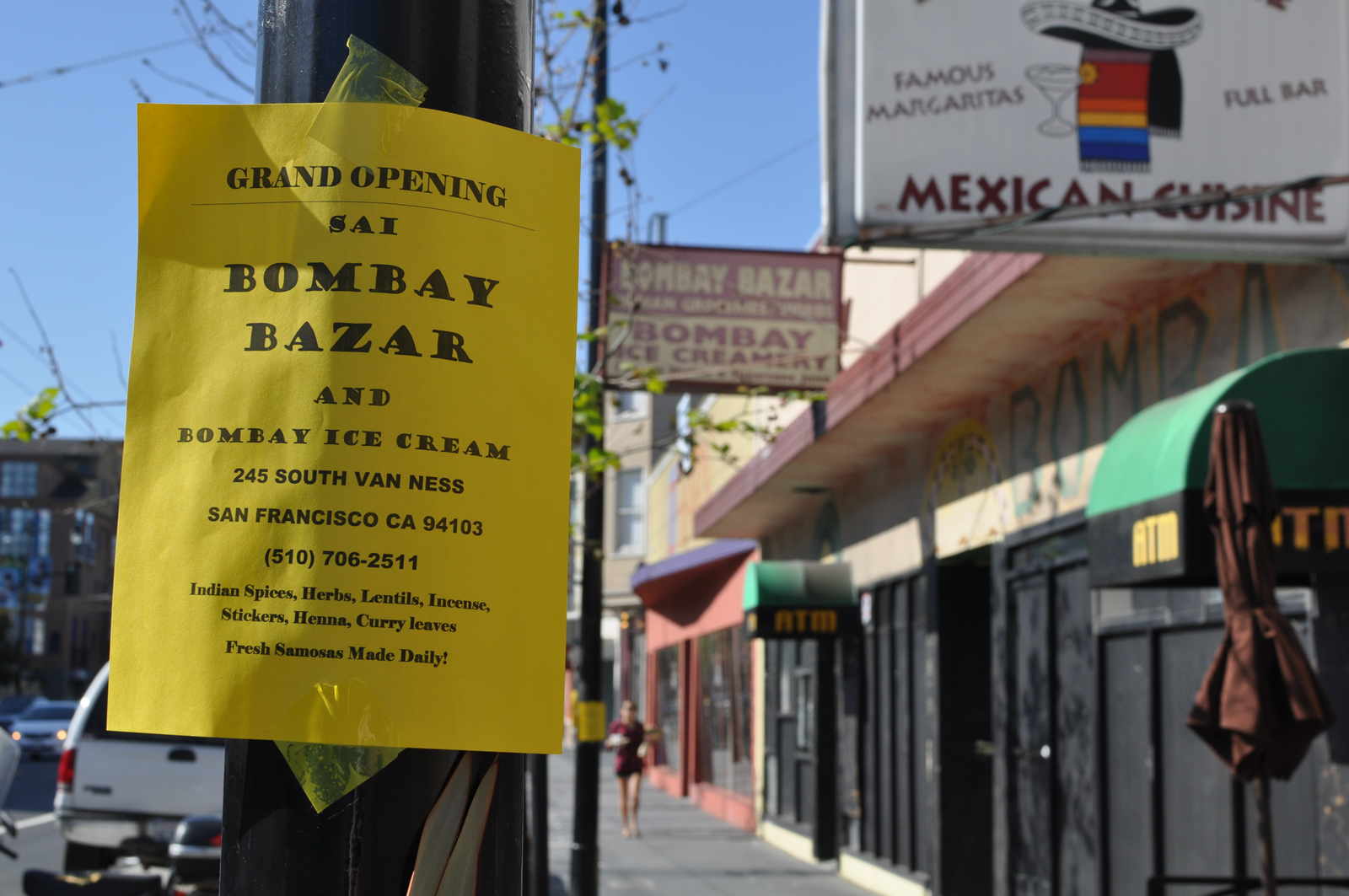 Someone has covered all the lightposts along Valencia at 16th with a notice that Bombay Bazar and Ice Creamery has reopened on SVN.  Rejoice!
For the unfamiliar, Bombay Ice Creamery was among this blogger's preferred ice cream spots around town, selling dozens of flavors at a time, including birthday cake (which was about as gluttonous as it sounds), saffron rose, and one helluva cookies n' cream.  Plus, you could eat ice cream while reupping your supply of fresh-ish paneer and somosas.  But suddenly last fall they closed up shop, leaving a field of debris where the creamery once stood.  It was rumored that it was closed for health code violations, but the big fat eviction notice lead passersby to speculate that the closure might have occurred for other reasons.
The big question at this point is whether or not they can survive at their new location, as 245 South Van Ness is practically under the 101.  Not exactly the place anyone heads for a cone on a warm day.