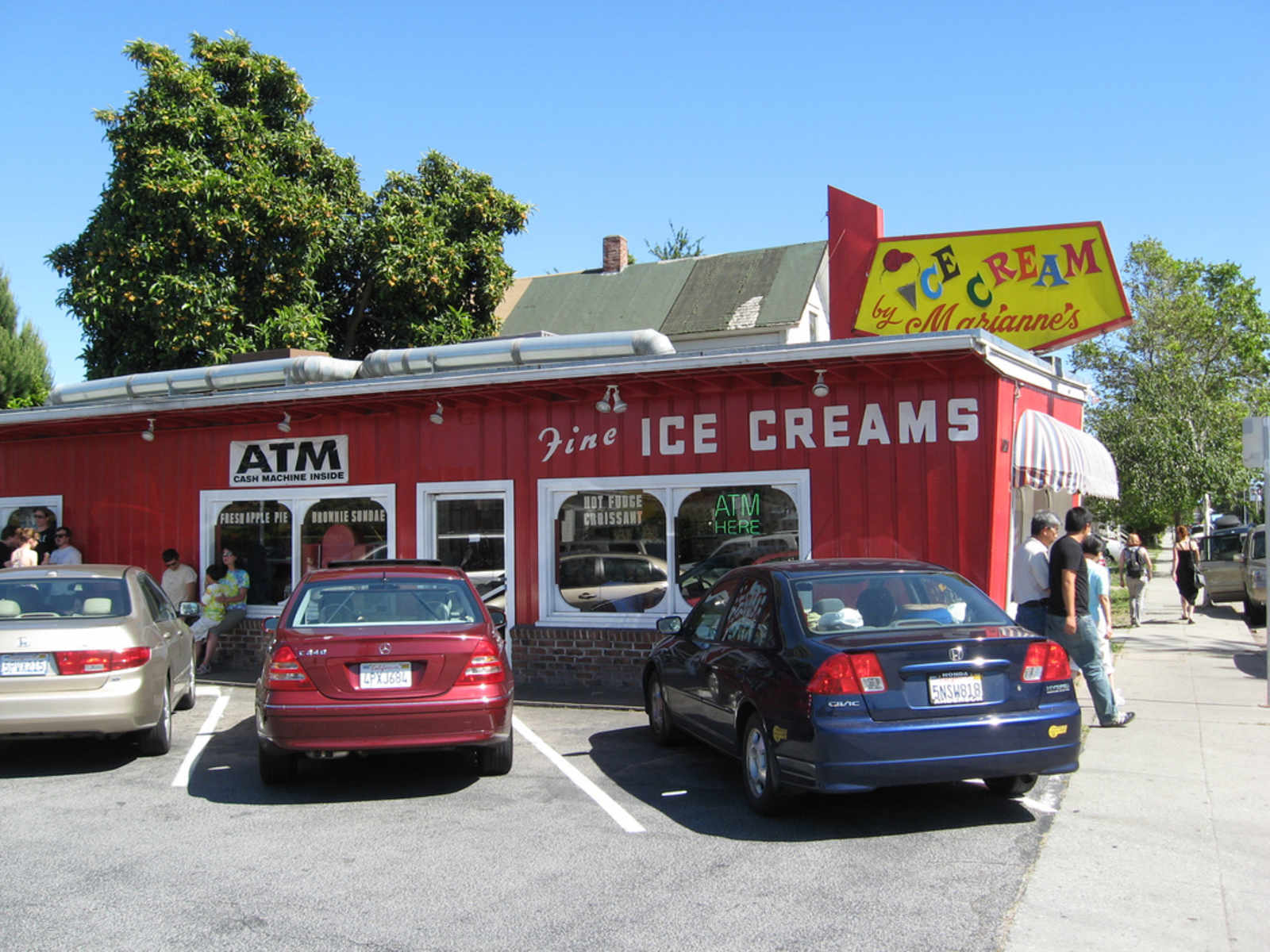 I found myself in Santa Cruz the other weekend, eating a fat bowl of Marianne's ice cream at 11 in the morning when it hit me: San Francisco ice cream sucks.  In fact, whenever I dive into a waffle cone in other cities, I find myself wondering where San Francisco went wrong.
That's not to say San Francisco doesn't have any good ice cream.  Anyone who claims Mitchell's sucks, especially when it's done up as a sundae at St. Francis, is a damn fool.  Berkeley Farms is pretty legit for an ice cream that's stored next to frozen pizzas in- Safeway.  And It's-Its are the retired jersey of ice cream sandwiches: untouchable.  But the bulk of the ice creameries in SF just don't cut it.
Let's consider this graph:
I don't mean SF ice cream is pretentious as in you see people gripping their cones with their pinky sticking out in the air and holding a monocle to their eye.  Rather, it's more about how needlessly 'weird' our ice creameries are.  Would a 6-year-old eat Humphry Slocombe's balsamic vinaigrette ice cream?  No, because it tastes like ass.  This is the beauty of children: they come with absolutely no pretenses.  Kids won't eat something because it was 'creative' or challenging to make; they eat what tastes rad.  Any child that finds themself tugging at their mom's hips for a scoop of "Boccalone Prosciutto" has clearly lived in this town for far too long.
So what the fuck is up? Why is San Francisco a decent ice cream black hole?  I'm no expert on this subject, I cannot help but feel the Straus base is to blame.  Something about locally-sourced, organic ingredients appears to make ice cream makers lose their goddamn mind and start filling their scoops with shit that just doesn't belong in ice cream.  Whereas Mitchell's and Marianne's is just a delicious concoction of sugar mixed with candy and other flavoring agents, Humphry Slocombe, Bi-Rite and Xanath mix goose liver and olive oil into their ice cream and caters to people who think eating food on the sidewalk is a "movement."
Why can't I just find a place that will serve me 5 scoops of moose tracks in this town?  It's keeping me up at night.