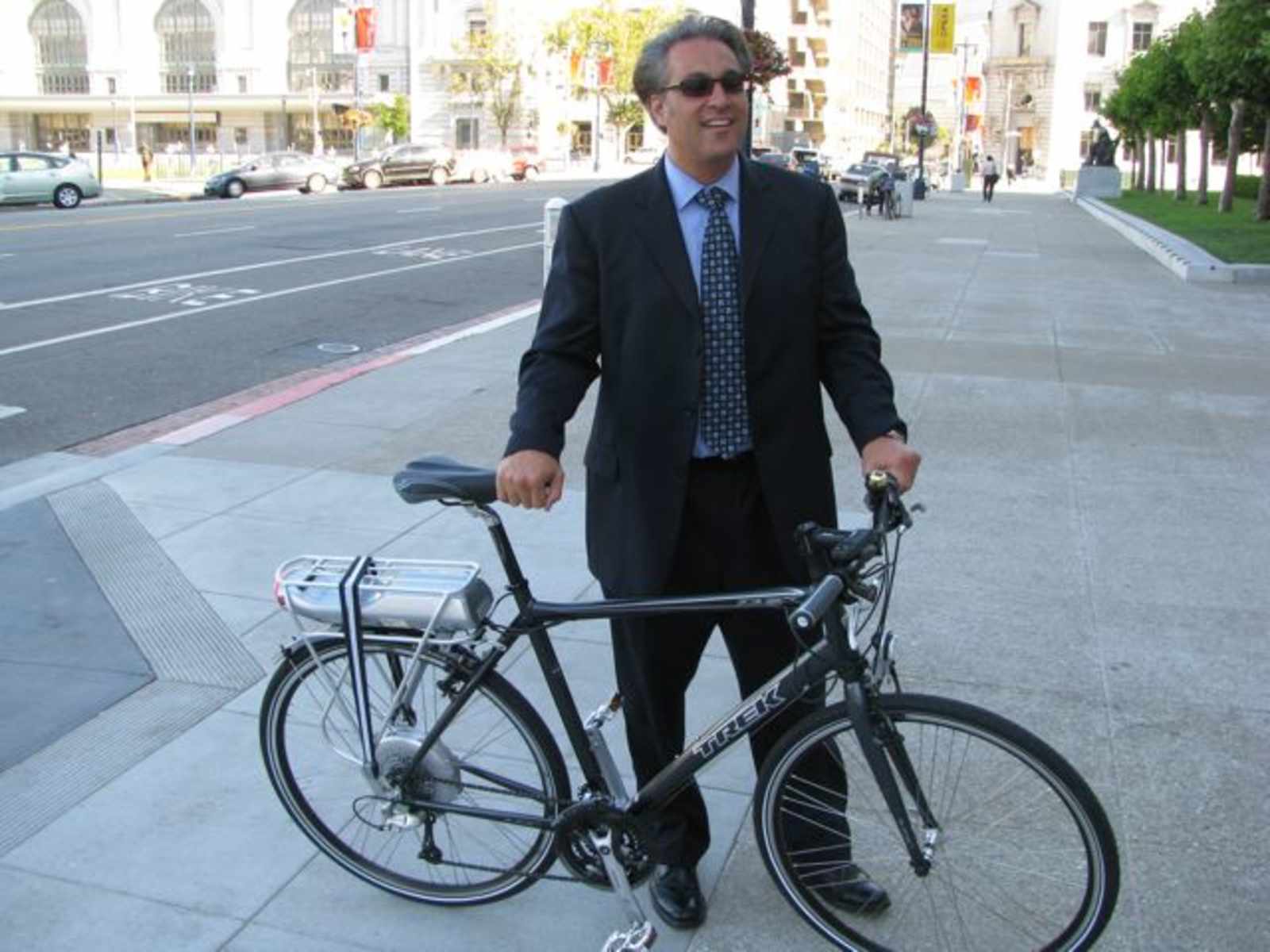 Multiple sources tell us that progressive Supervisor Ross Mirkarimi is preparing to announce a run for mayor.  One source, a Valencia Street business owner, tells us Mirkarimi was on Valencia Friday night talking to a group of residents about his planned campaign.  The business owner noted Mirkarimi was "wearing a very slick suit" and "looked like a fashionable heir to Gavin Newsom."
The second source, a person currently volunteering for the Supervisor's organization, said that she and other volunteers are expecting paid contracts once he formally declares his candidacy for the office.
Now, this isn't a blog dedicated to city politics (we recommend checking out SFist, The Snitch, and Greg Dewar's blog for such things), but we mention this because Mirkarimi is the first interesting candidate set to throw his hat in the ring.  He's similar to Gavin's 2003 mayoral rival Matt Gonzalez, who, like Mirkarimi, used to be in the Green Party, has been a darling of San Francisco's progressive community, and really, really likes weed.
However, Mirkarimi has already taken steps to avoid some of the pitfalls of the Gonzalez mayoral campaign.  Whereas Gonzalez narrowly lost to Newsom largely because the Democratic party, fearing a Green mayor, threw a lot of money and weight (Bill Clinton, Al Gore, Jesse Jackson) behind Newsom, Mirkarimi has already abandoned the party he helped found in favor of the Dems.  He has also worked to rebrand himself as a more pragmatic, less-tempermental progressive following his ill-fated 2009 run for Board of Supervisor President, which left him exposed as having both a bad temper and a poor management style.
Additionally, Mirkarimi's recent support of saving KUSF was a brilliant way to bring a large group of student activists, whom were instrumental in relative success of Gonzalez's 2003 run, into his campaign prior to a formal announcement.  That's not to say he wouldn't have taken up the cause anyway—I'm not that cynical—but rather it was a strategic way to spend his limited time.
If Mirkarimi is able to successfully rally his base, the mayoral race will likely come down to Mirkarimi vs. David Chiu (who hasn't announced his candidacy but is expected to run) or Dennis Herrera.  Either match-up will look a lot like Newsom vs. Gonzalez, with the progressive community split between economic classes (tenants, students, the Dolores Park crowd, and die hard liberals vs. business, older people, and conservatives with no other options).  Will he be able to pull it off?  I'm no pollster, but if he manages to minimize concerns over his temper, we might be able to get a mayor who can do more than wear a suit well.