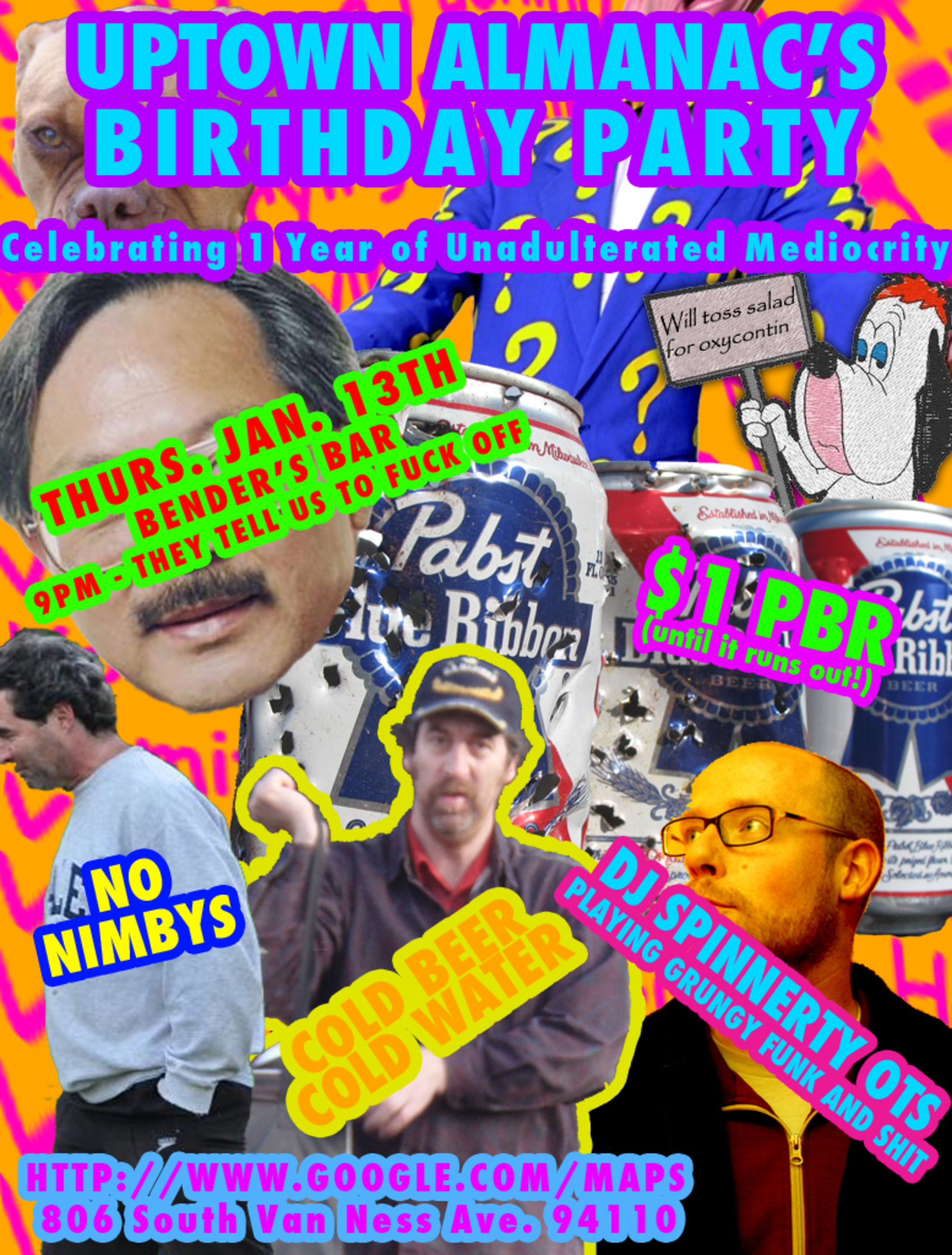 Unfortunately, Uptown Almanac has publishing for an entire year now. Therefore, we're going to enjoy a beer or two to mark the occasion.  As you might imagine, it's going to be a traumatic experience for all in attendance.
If a festivity such as this appeals to you, show up to Bender's Bar & Grill THIS Thursday, Jan. 13th at 9pm.
Important details:
$1 PBR.
DJ Spinnerty spinning funk, soul, and all things greasy.
Cheap food over at the grill.
No crying.
Can't wait to see you there!
(Also, there is a Facebook thingy for those of you into that sorta thing)