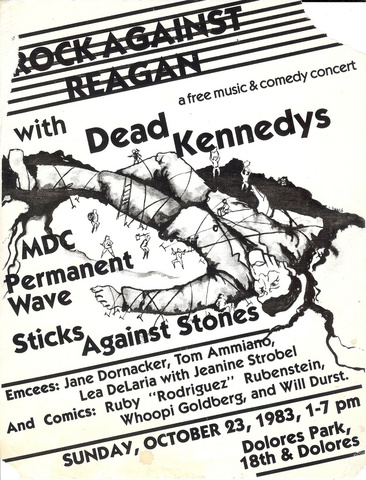 Cranky Old Mission Guy just uploaded a scan of the flyer for the Rock Against Reagan concert that happened way back in the days before Whoopi Goldberg ever starred in a movie, Tom Ammiano was a supervisor, Will Durst had a radio show with "Da Mayor", or anyone ever went to Dolores Park for anything other than heroin.
No doubt this was one gnarly concert, although it seems like it went largely unnoticed at the time.  The searching the SFPL "eLibrary" doesn't turn up any old newspaper articles on the show and, unfortunately, not too many videos or photos from the event are floating around the internet.  All I could dig up was a snap of the Dead Kennedy's on stage by Tom Erickson: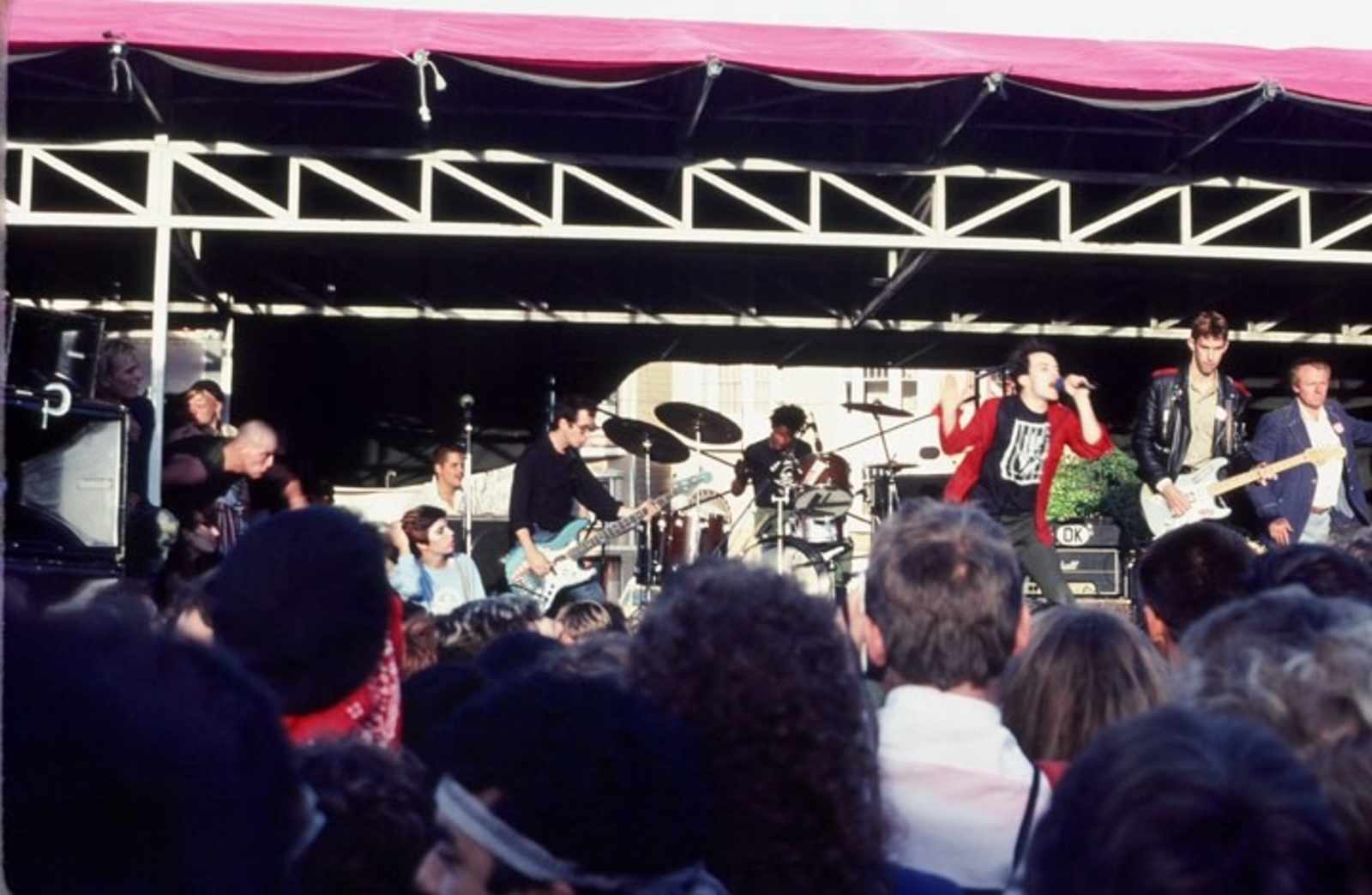 And this short video of MDC and people going nuts in the crowd (originally posted by Sanjiban Films):
Now, I'm pretty sure there haven't been any awesome concert in Dolores since Fugazi played a couple of times in the early 2000's. Maybe it's about time someone steps up and changes that so future generations can reminisce about the time they put Elmer's in their hair and threw themselves into a sea of people?