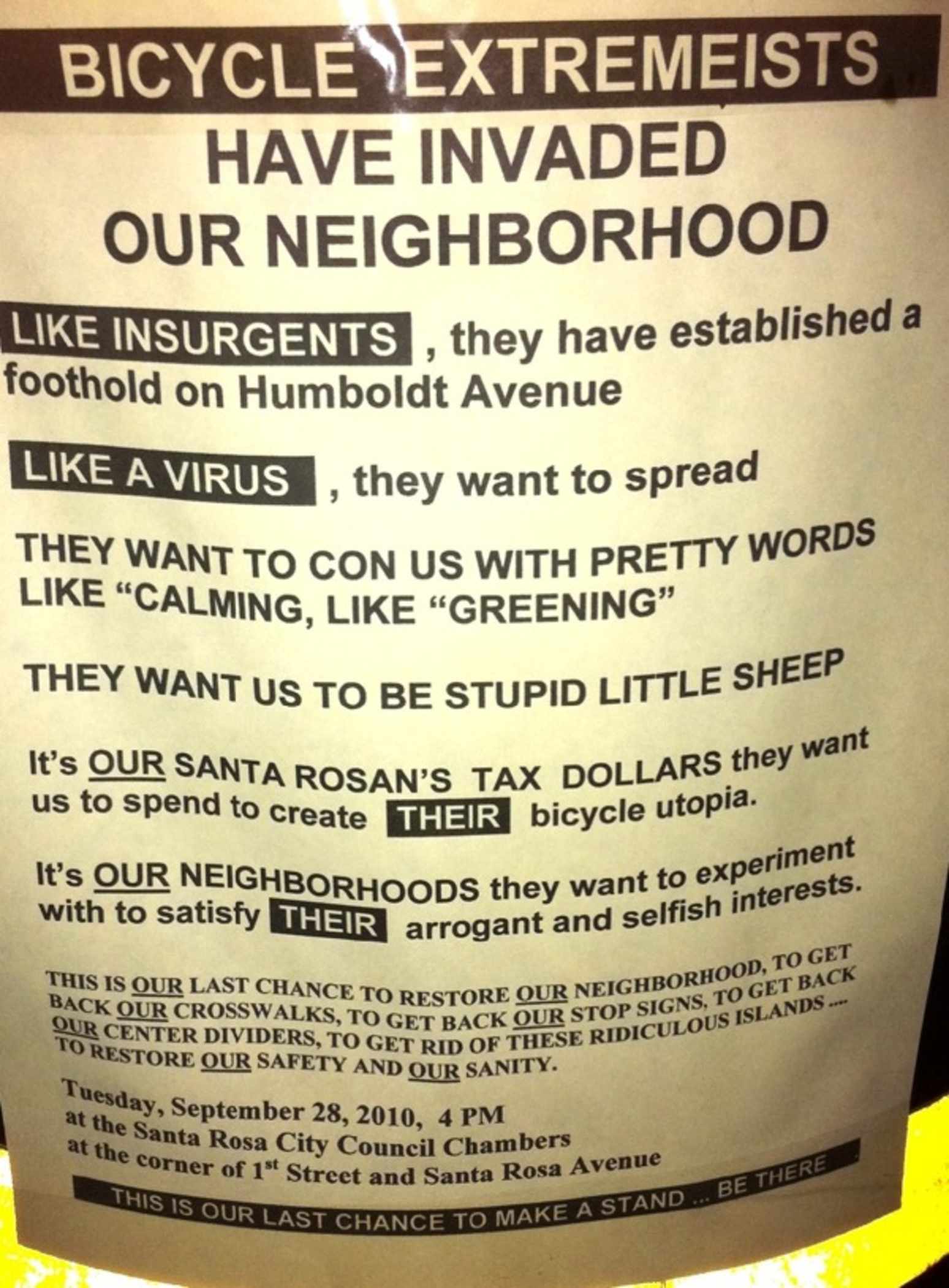 Stevil over at All Hail the Black Market buried this snap after a long post about Interbike, but his take on it is dead on:
I've long felt that as we (cyclists) increase in numbers, (socially) we would experience a myriad growing pains. After all, we are up against three generations worth of belief that streets exist exclusively for motorized traffic. Eking out a small slice for ourselves would be a challenge, of that I had no doubt. Going toe to toe with hysteria that would make Joseph McCarthy blush is another matter entirely.
The backstory is some 2-wheeled insurgents are trying to keep a bicycle boulevard in place, while hundreds of neighbors are up in arms trying to get rid of it.  Honestly, I wish the whiny Dolores Park neighbors could put on a show like this one.  Damn good theater.