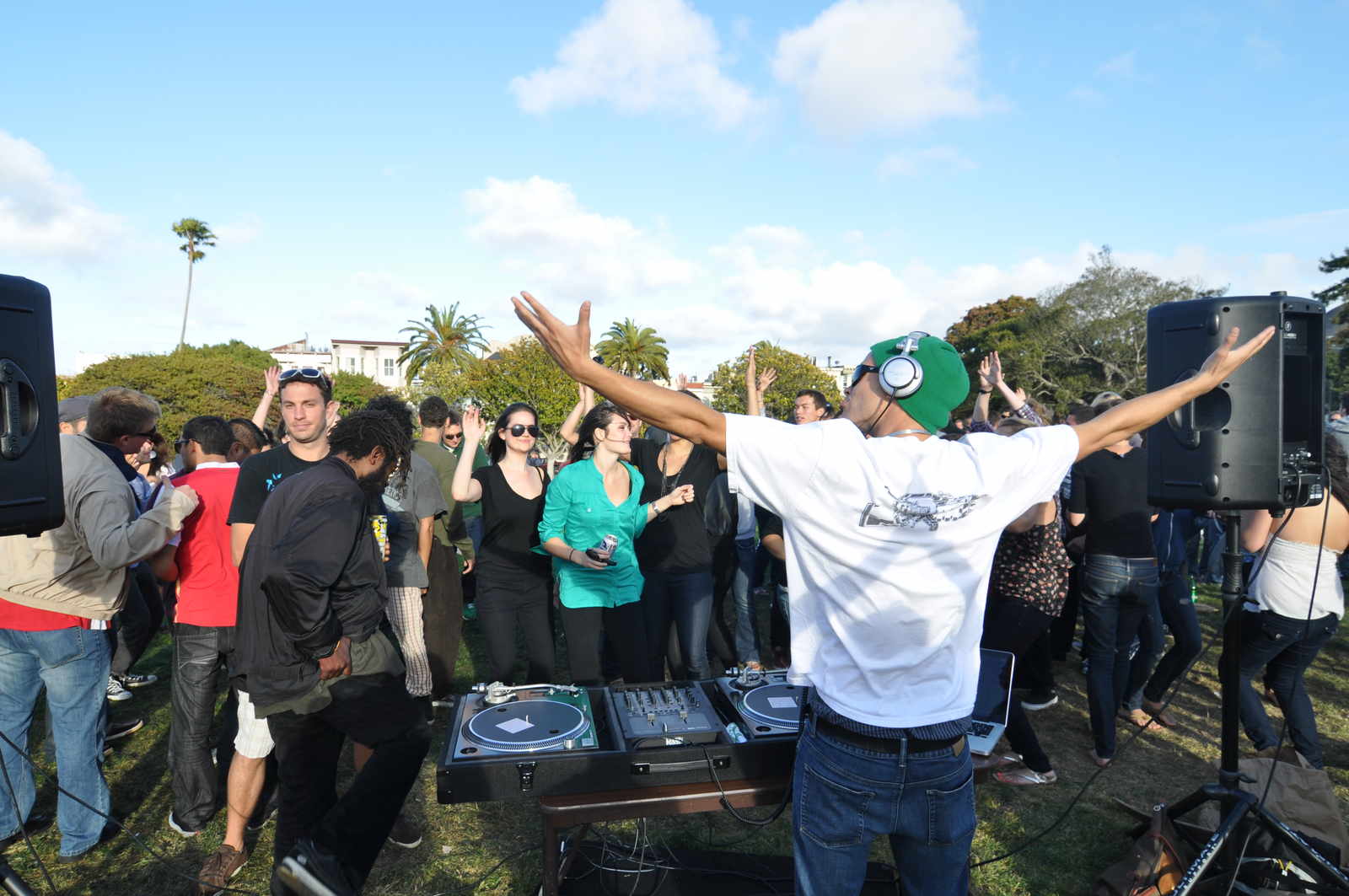 Four brand representatives enthusiasts of the the buzz-worthy hipster malt beverage, Four Loko, threw down a 3 hour DJ set atop of Tallboy Terrace Saturday evening.  Best described as "fucking sick," the party, between frequent shout-outs to "Four Loko," "Four Loko Party Pack!," and "Who's Loko?!," featured music from the movie Lion King and television show "Cops," a girl wearing a leather jacket and zebra tights double-fisting Pacificos, a couple straight outta Cape Cod, scores of dancing hipsters and one adorably pissed-off puppy: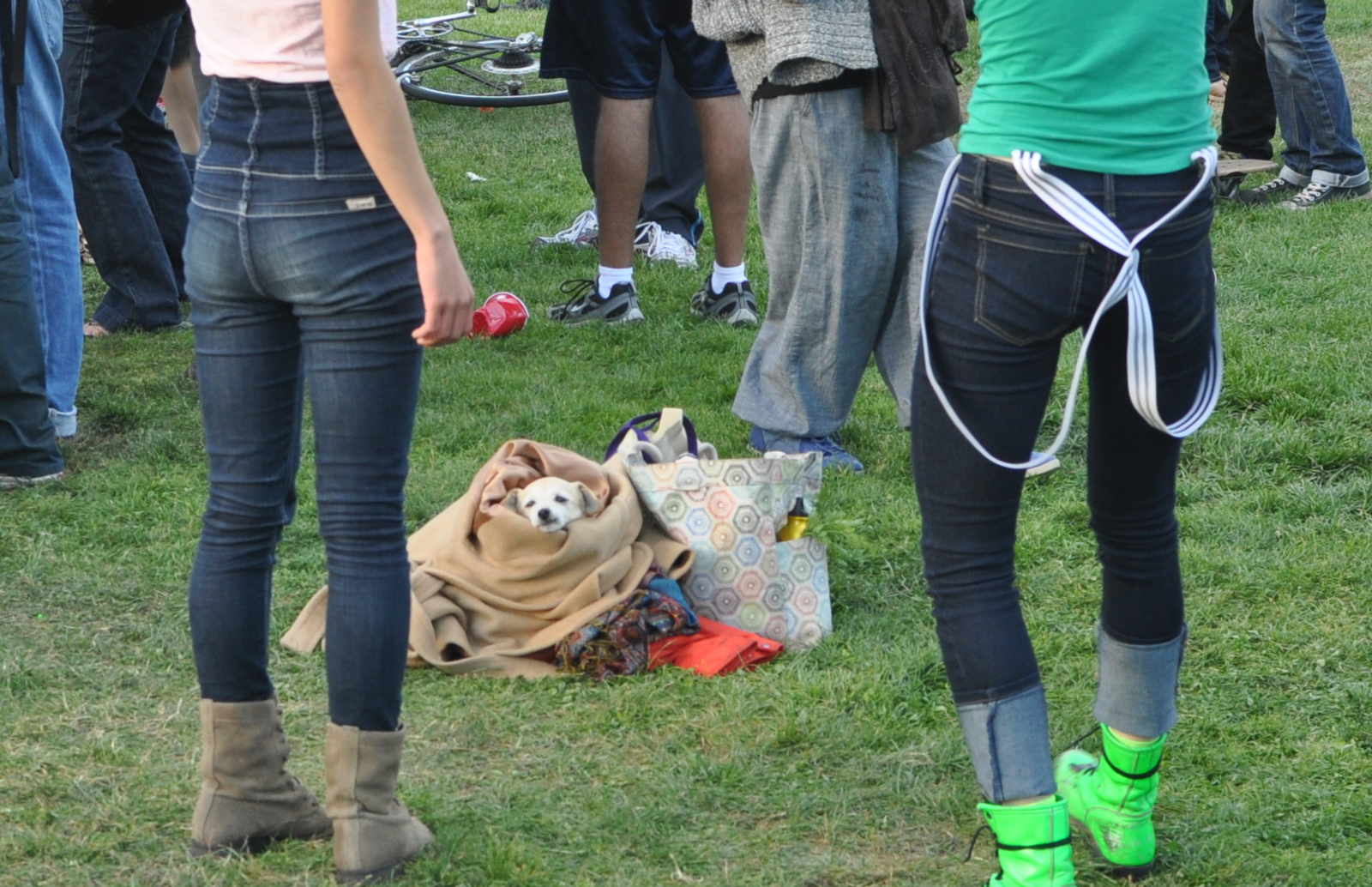 Of course, the highlight of the party was the sideline dancers:
Inevitably, Local NcMimbydouche called the police to have the fun shut down.  Five squad cars and one police van rolled up to Dolores, assembled in attack formation and shut it down.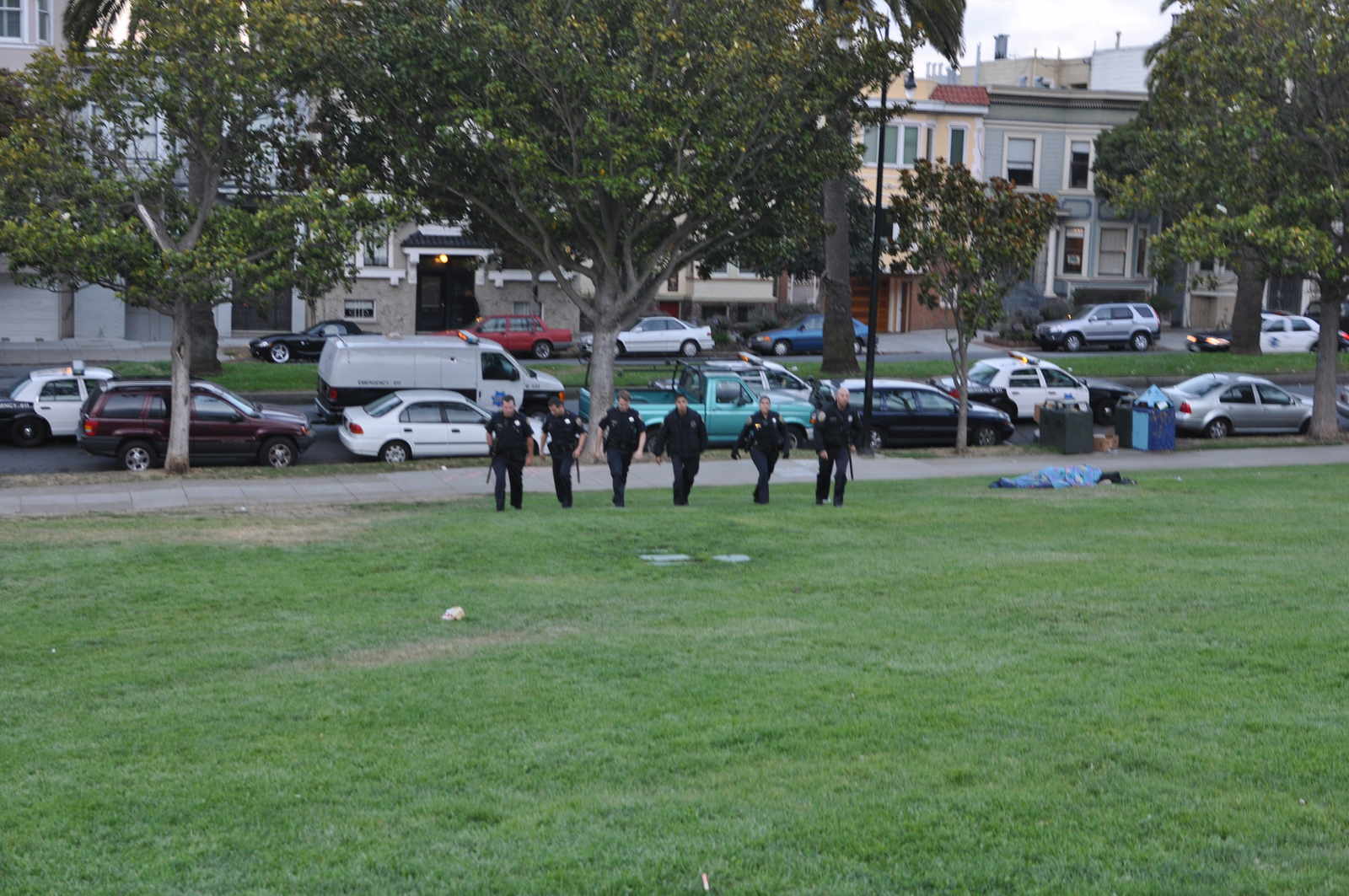 To the SFPD's credit, they actually seemed quite friendly and reasonable; not giving the DJs a hard time.  In the midst of the police "dealing with the situation," Local McNimbydouche (pictured below) crawled out of his palace of boredom wearing his Yale sweatshirt and sweatpants to walk up to the police and DJs, point some fingers, and generally act like the stereotypical neighborhood asshole who believes he owns the park because he lives across the street.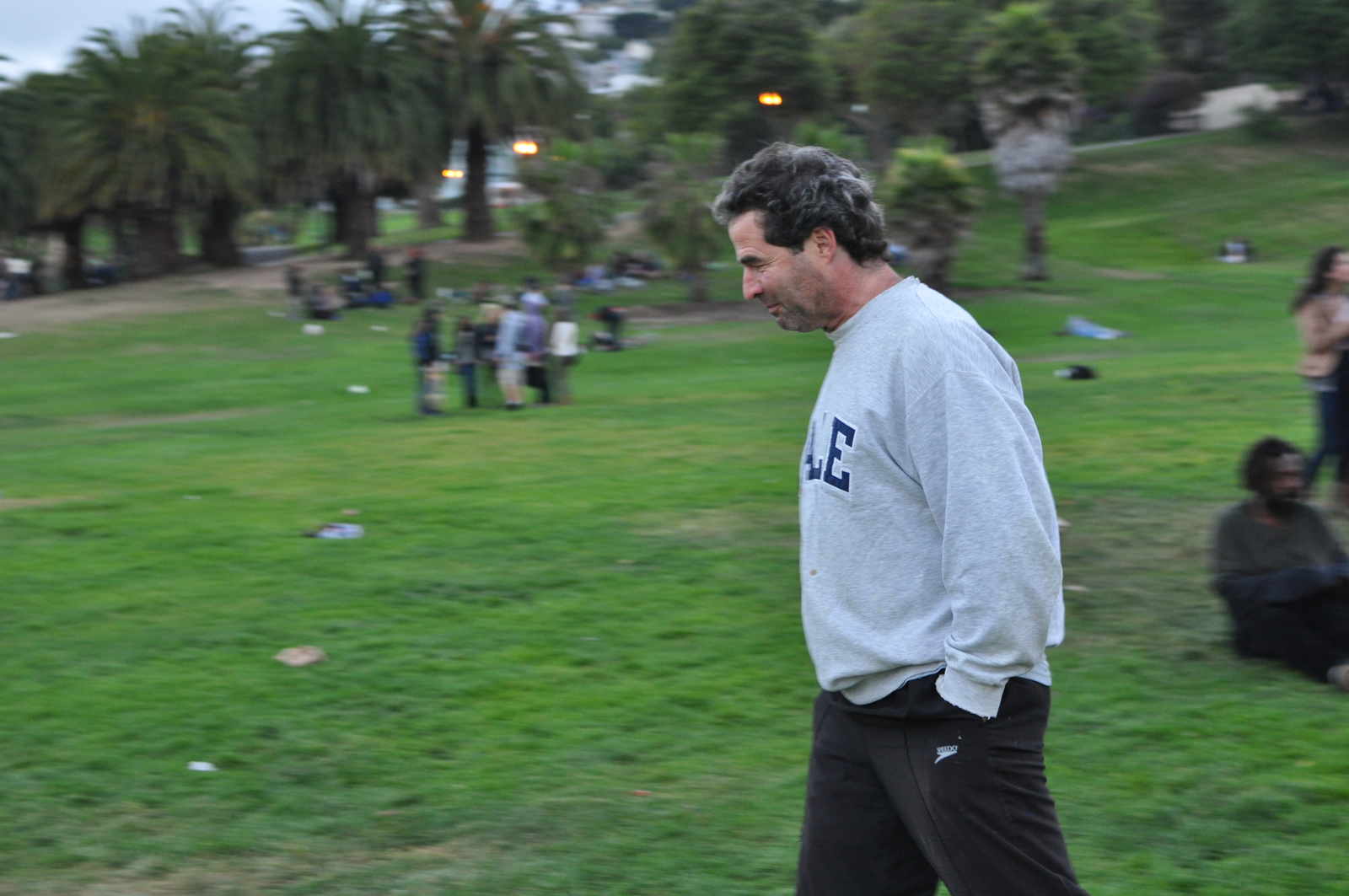 In short, great party, fuck that dude.
UPDATE: in related news, check out "Man Gets 'Way Gone' at Four Loko Flash Dance in Dolores Park"