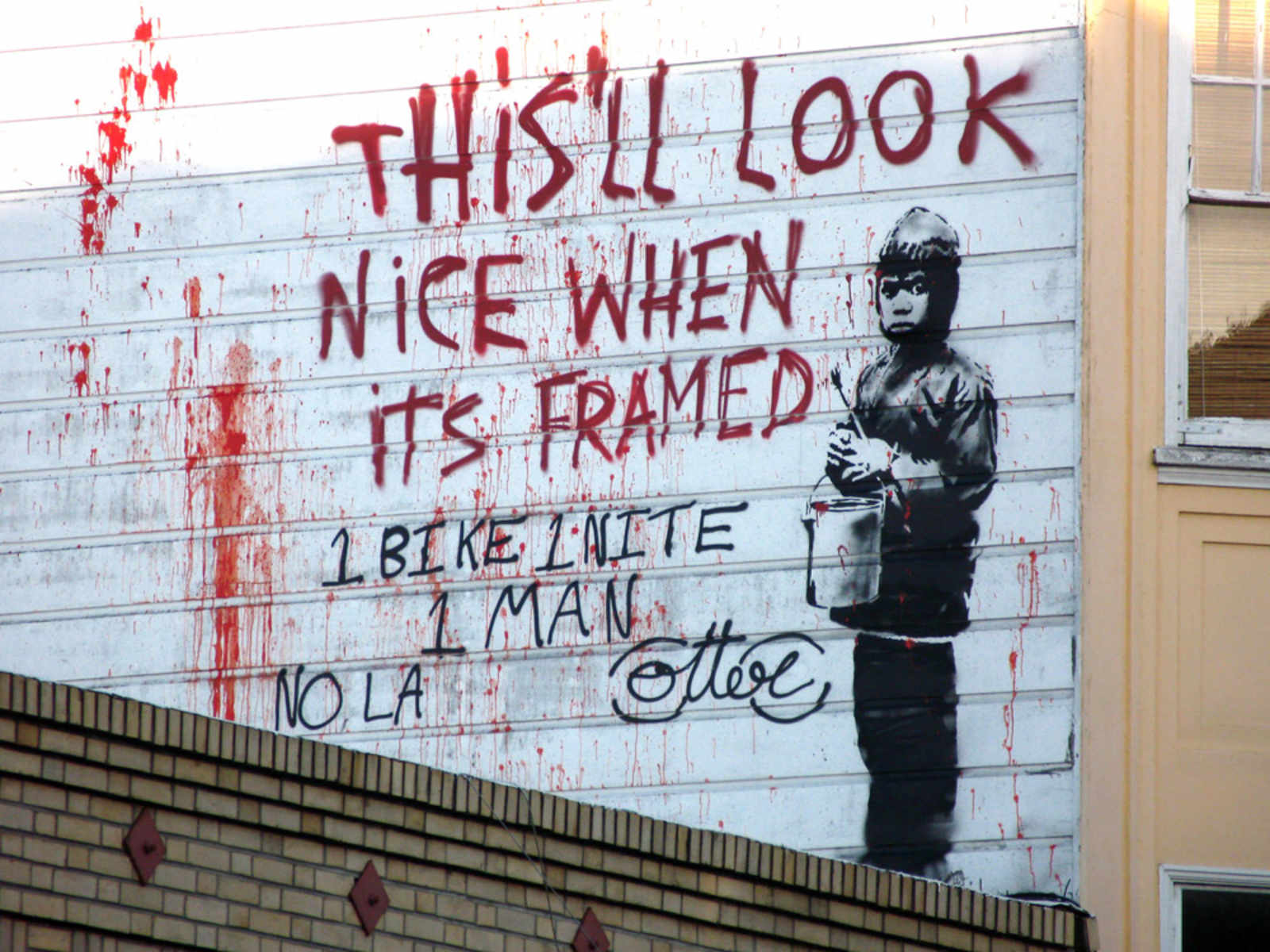 I'm confused guys.  On one hand, a piece of "historic" graffiti has now been trashed.  On the other hand, it's just graffiti getting tagged over.  Should I feel bad for Banksy?  Should I feel bad for Brad Pitt who now won't be able to pay $600,000 to remove this piece of Valencia Street history and bring it to LA?  Should I feel bad for SF graffiti artists who are getting upstaged by immigrant graffiti labor?
Is Otter jealous of Banksy's fame and knew he could get some mad press coverage by acting out?  Maybe he's just the ultimate hater.
Anyways, I like bikes.  I like Banksy.  I like Otters.  It's a match made by God himself.
(photo by Sean Reynolds)
UPDATE: Rachel in the comments informs us that Otter defaced the one in Chinatown as well.  Not going to lie, I kinda like what he did there.