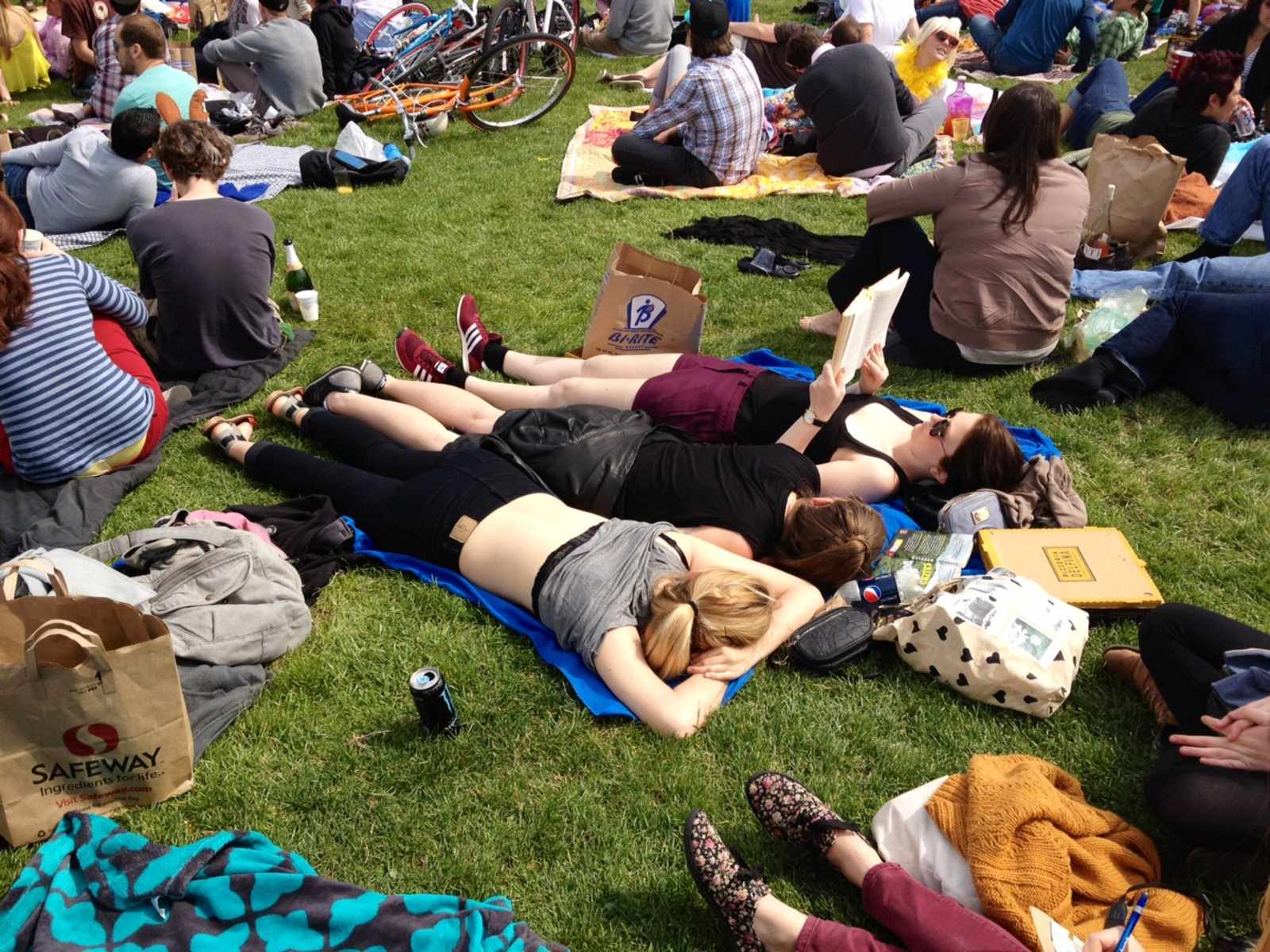 Readers of Uptown Almanac, distinguished guests, and fellow San Franciscans:
Today, I went to Dolores Park and welcomed the sight of hunky Jesuses. Together with the Sisters of Perpetual Indulgence, they offered a  proud salute to the holiday under which more than a million of our fellow citizens observe - and several thousands instead celebrate in the park in blasphemous fashion.
At a time when too many sunbathers' pants legs stay rolled down and shirts scrunched up, Hunky Jesuses exceeded all expectations.
Imagine what we could accomplish if we followed their example. Think about the San Francisco within our reach: A city that leads the world in roasting sacred cows. A city that is truly free, and a city that once again sunbathes in Dolores Park with gusto and aplomb.
We can do this. I know we can, because we've done it before. At the end of World War II, when another generation of  hedonists returned home from combat, they achieved some of the best tans the world has ever known. My grandfather was named Mr. March at a time when male pinup calendars were sold in hushed tones and whispers. My grandmother, who worked indoors, was part of a workforce that later mastered some of the best sunbathing since ancient Egypt.
The two of them shared the optimism of a City that had triumphed over fog and clothing. They understood they were part of something larger; that they were contributing to a story of success that every San Franciscan had a chance to share - the basic San Francisco promise that if you disregarded hard work, you could still do well enough to get tan, rent a crumbling studio, write a blog, and put a little away for beer.
The defining issue of our time is how to keep that promise alive. No challenge is more urgent. No debate is more important. We can either settle for a city where a shrinking number of people get very tan, while a growing number of San Franciscans barely disrobe in the sun. Or we can restore a PMA where everyone strips down, lies in the sun, and is evenly warmed by rays of vitamin D with nary a care in the world. What's at stake are not Hedonistic values or Traditional values, but San Francisco values. We have to reclaim them.
Thank you, God bless you, and may God bless San Francisco.