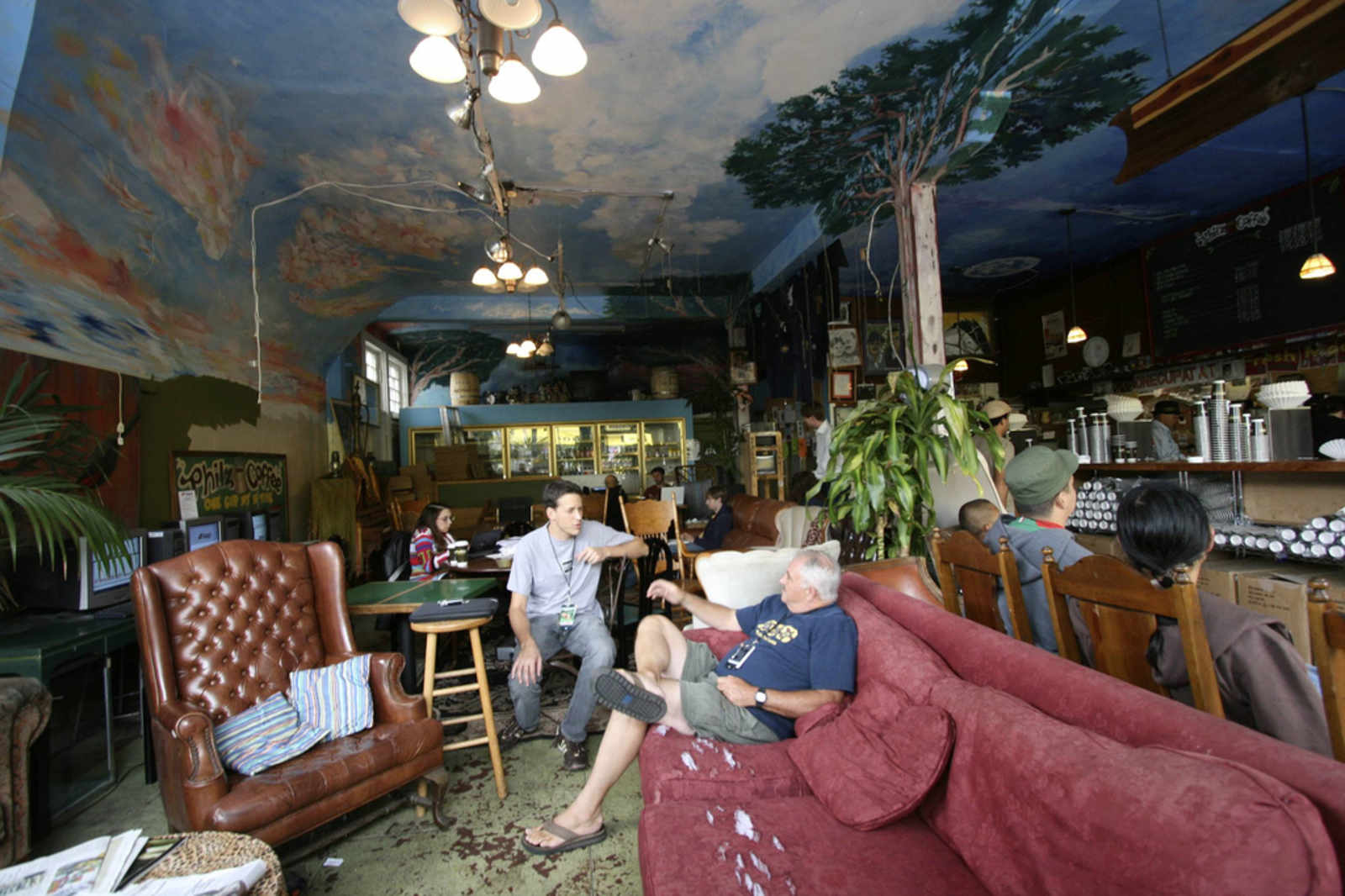 Whenever I read about local coffeeshop news in TechCrunch, I generally expect the news to not be good.  But in Philz' case, it might not actually be so bad.
According to TechCrunch, Philz raised over 3.75 million cups of Tesora worth of money to expand the 13-shop operation outside the Bay Area:
Today, Philz Coffee is adding some growth capital of its own. Although the company isn't ready to disclose the exact amount, [Phil] Jaber says that the company has raised an eight-figure round that's on the lower end of the spectrum. From what we can gather from sources, it appears to be in the $15 to $25 million range. The lead investor in the round is Summit Partners, and as a result of the firm's investment, Summit Managing Director Greg Goldfarb will be taking a seat on the startup's board of directors.
It's been a helluva story for Phil and his emerging startup.  Founded 25 years ago as a modest corner store at 24th and Folsom, he spent decades perfecting his secret coffee blends. Then in 2003, after decades of limited growth in the corner store market, Phil pivoted the company launched Philz Coffee in the same location.  Philz soon brought on rockstar Silicon Valley CEO "his son", opened over a dozen more stores, and cemented partnerships with Virgin America and Facebook, giving the small neighborhood coffee house the totally reasonable $40-70 million dollar valuation they have today.
Of course, one of the best features of Philz was never the coffee itself, but rather his shop felt like the kind of welcoming, worn-in den that only an old artist would open.  How they'll be able to replicate that freewheeling culture which they've become know for across hundreds of stores remains to be seen.