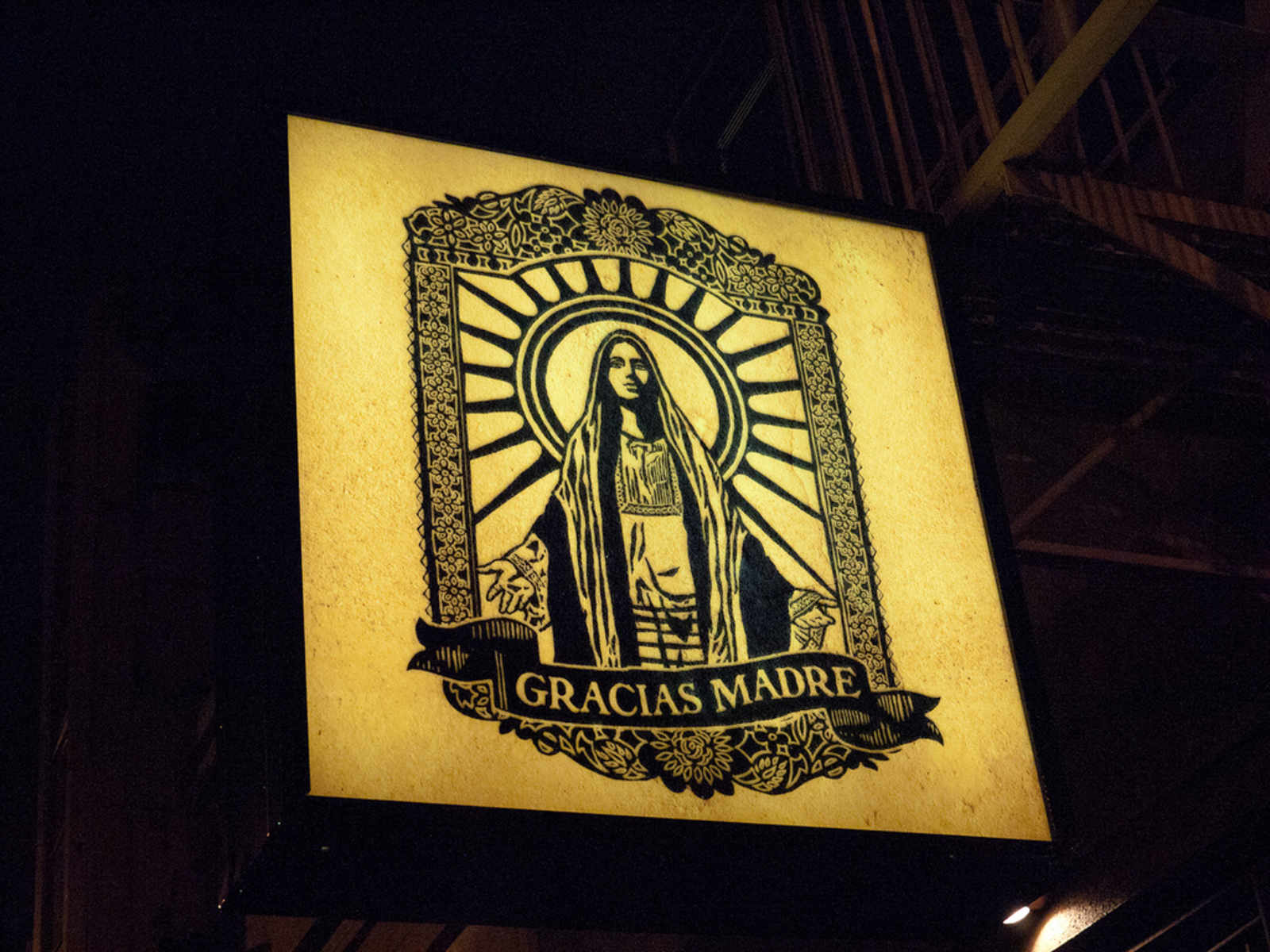 I'm sure you've already heard that the culty raw food chain and homebase of awkward dancers Cafe Gratitude/Gracias Madre announced they are being sued out of existence.  But amidst all the celebratory press coverage, the fact Gracias Madre is, somewhat ironically, already in talks to sell to a "big corporation" fell off the radar.  Laura Beck of Vegansaurus (whose coverage is among the best around) reports:
Just heard from another (current) employee who said that they're for sure being sold and that so is Gracias Madre, and it looks like there might already be a buyer for Gracias Madre, and it's a big corporation. They didn't tell the employees who the big corporation is (we're thinking of starting the rumor that it's McDonald's! You in!?), but all Café Gratitude employees and central kitchen employees are getting fired. Super sad and shitty.
My money is on Qdoba Mexican Grill.
(Oh, and in case you were wondering, their commercial kitchen on 14th at Folsom is on the market for bargain price of 1.895 MILLION DOLLARS)