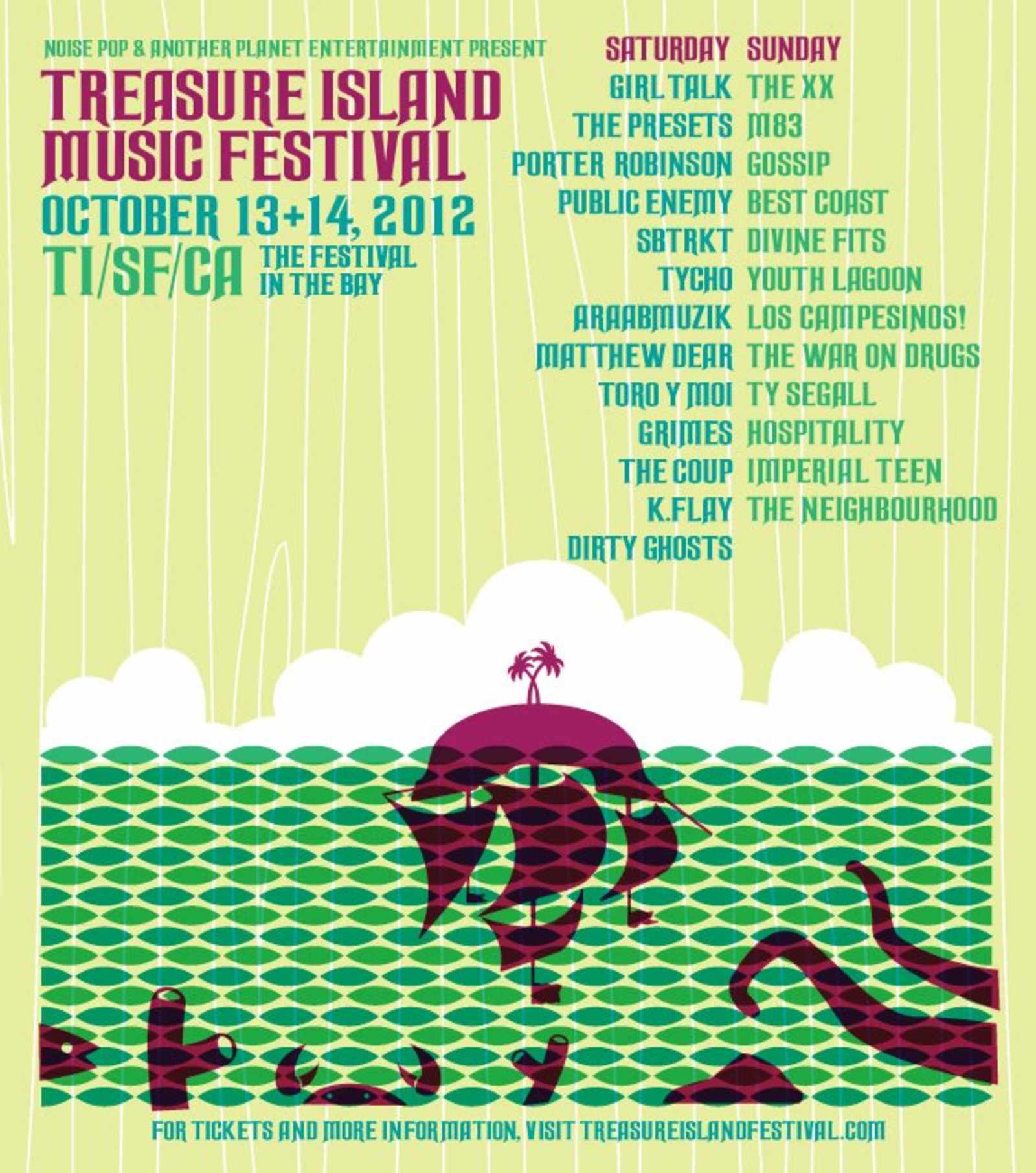 Treasure Island Music Fest just announced their fairly epic 2012 lineup (via The Bay Bridged). I've been a fan of the XX and Best Coast ever since I read about them on Hipster Runoff.  Girl Talk speaks for himself.  And Porter Robinson is fun, even if his Essential Mix was pretty much A Clockwork Orange's chair of torture for your ears.
So allow me to just get this out of the way now: I love TIMF.  I love that they mistakenly surrendered a pair of press passes to me last year.  I love the ferris wheel.  I love the cries of under-dressed attendees as the fog rolls in.  It's a helluva time, that music festival on Treasure Island.
But what I'm having trouble wrapping my head around is why Public Enemy is opening for a dude who samples Public Enemy.  Was this done for chronological accuracy and an effort not to fuck up the space time continuum?  If that's the case, Grimes should headline because she's technically in the future and The Coup's should open, as their hair still resides in 1974.
This notable 2011 festival attendee knows what I'm talking about: