Citing Uptown Almanac's "diverse readership" and "popularity among San Francisco's tastemakers," I managed to con Treasure Island Music Fest. into giving me a press pass.  Since you'll already be hearing endless chatter about the bands themselves (a summary: Dizzee Rascal fucking killed it, Cut Copy was fun as hell but people weren't really digging their new stuff, Chromeo was the place to dance, who the fuck is Shabazz Palaces and why were they repeatedly yelling "Ron Paul" on stage?, did I mention Dizzee Rascal sounds like a pirate? ("I heard yar into dubstep arrround harrr"), I wish YACHT went on stage after the drugs kicked in), and the folks at TIMF thought better than to let me into the photo pit, I'll let you know what went down off-stage.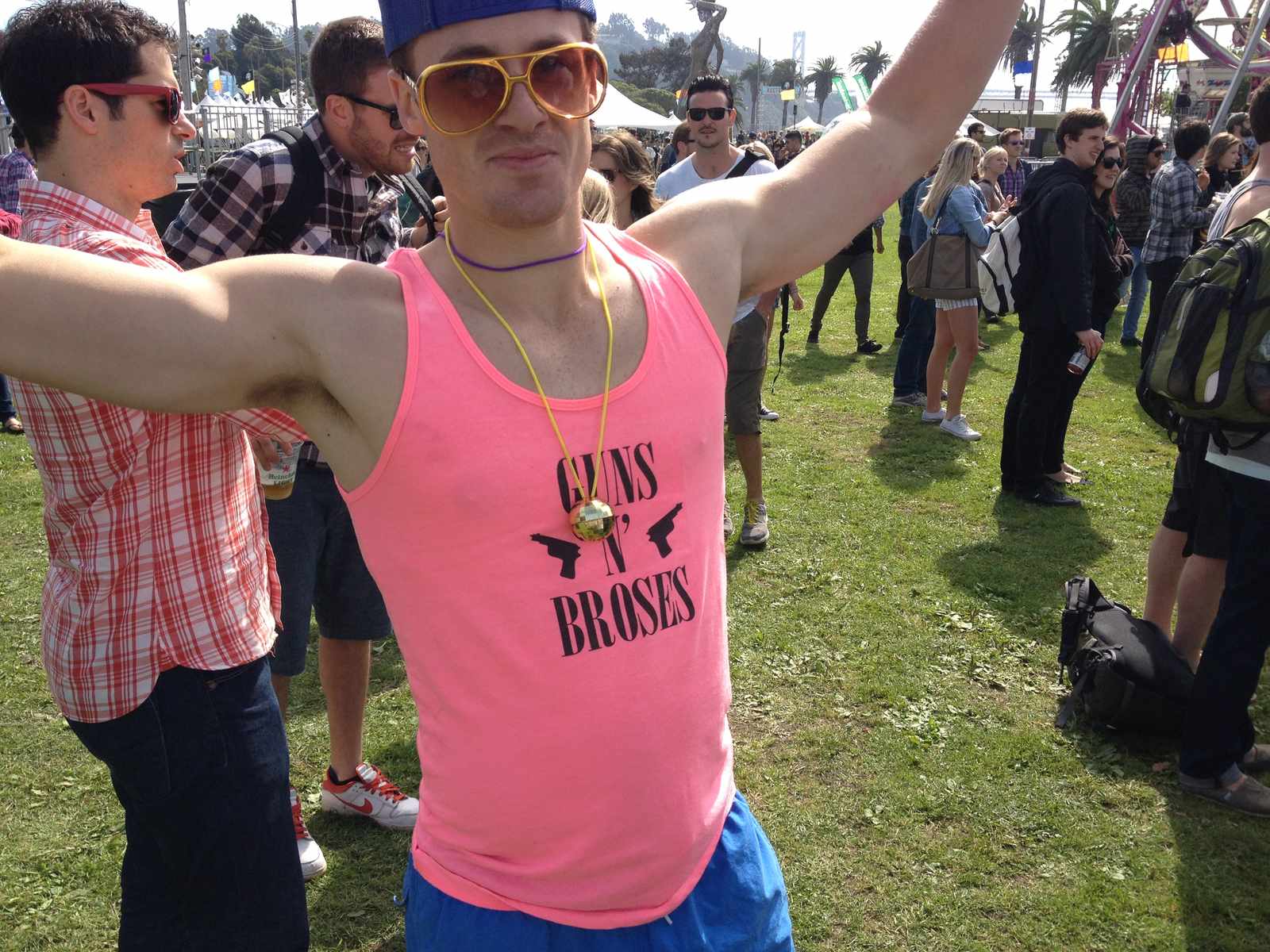 Unsurprisingly, there were plenty of bros in attendance.
It took 97 long minutes for the festival to get underway until you could begin finding girls puking while their friends and Mission bloggers stood idly by.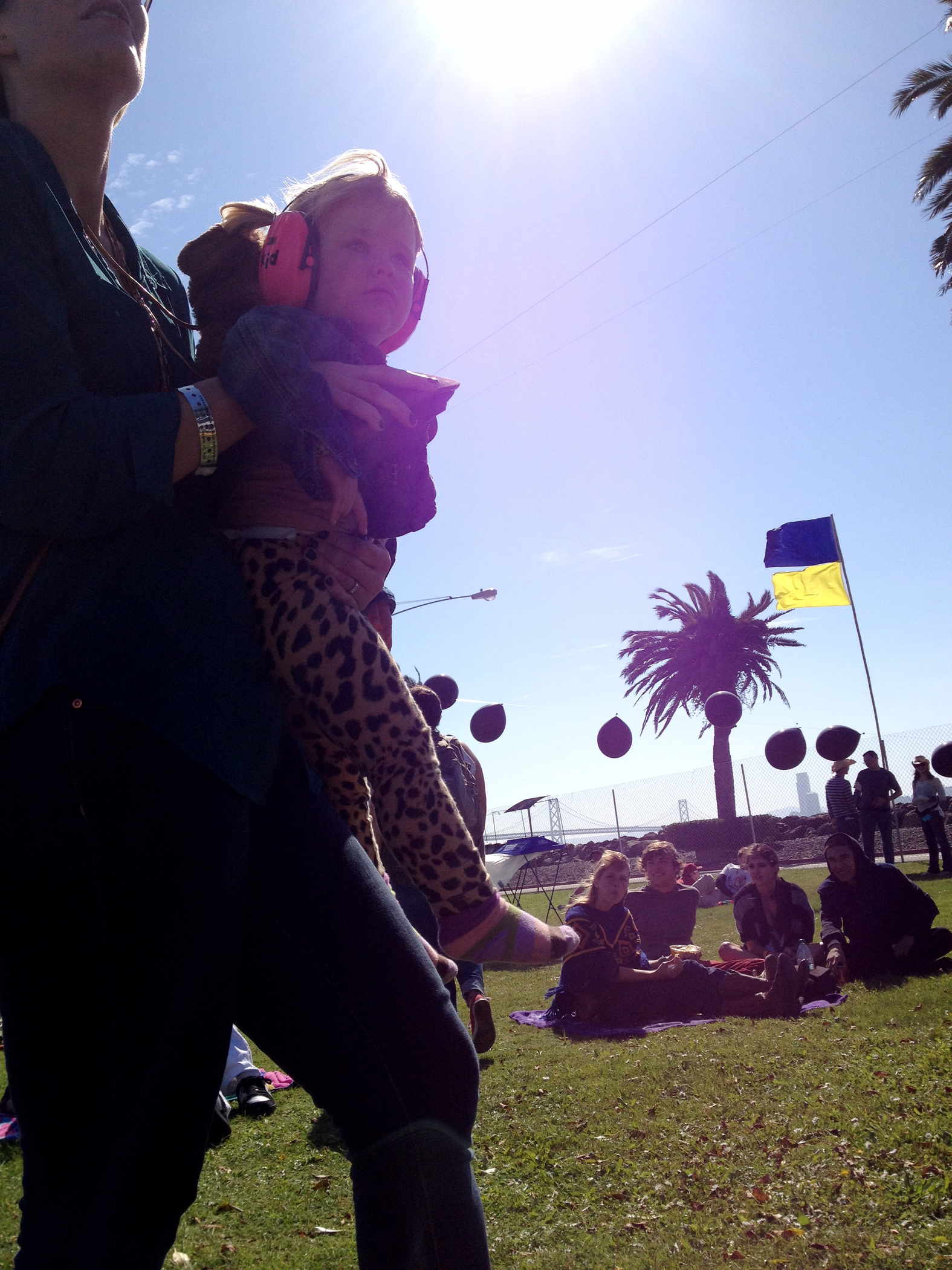 Kids were all the rage this year, with parents strapping three-year-olds dressed in leopard pants and industrial-strength neon pink headphones to their chests (Child Protective Services could not be reached for comment).
With my dishonestly-obtained press pass, I was permitted access to backstage press lounge. The lounge itself was basically a big tent with wifi and a plastic toilet, but you were able to 'mingle with the stars' as they conducted interviews and blessed people with the permission to photograph them, as we can see here with YACHT being accosted by an army of bloggers.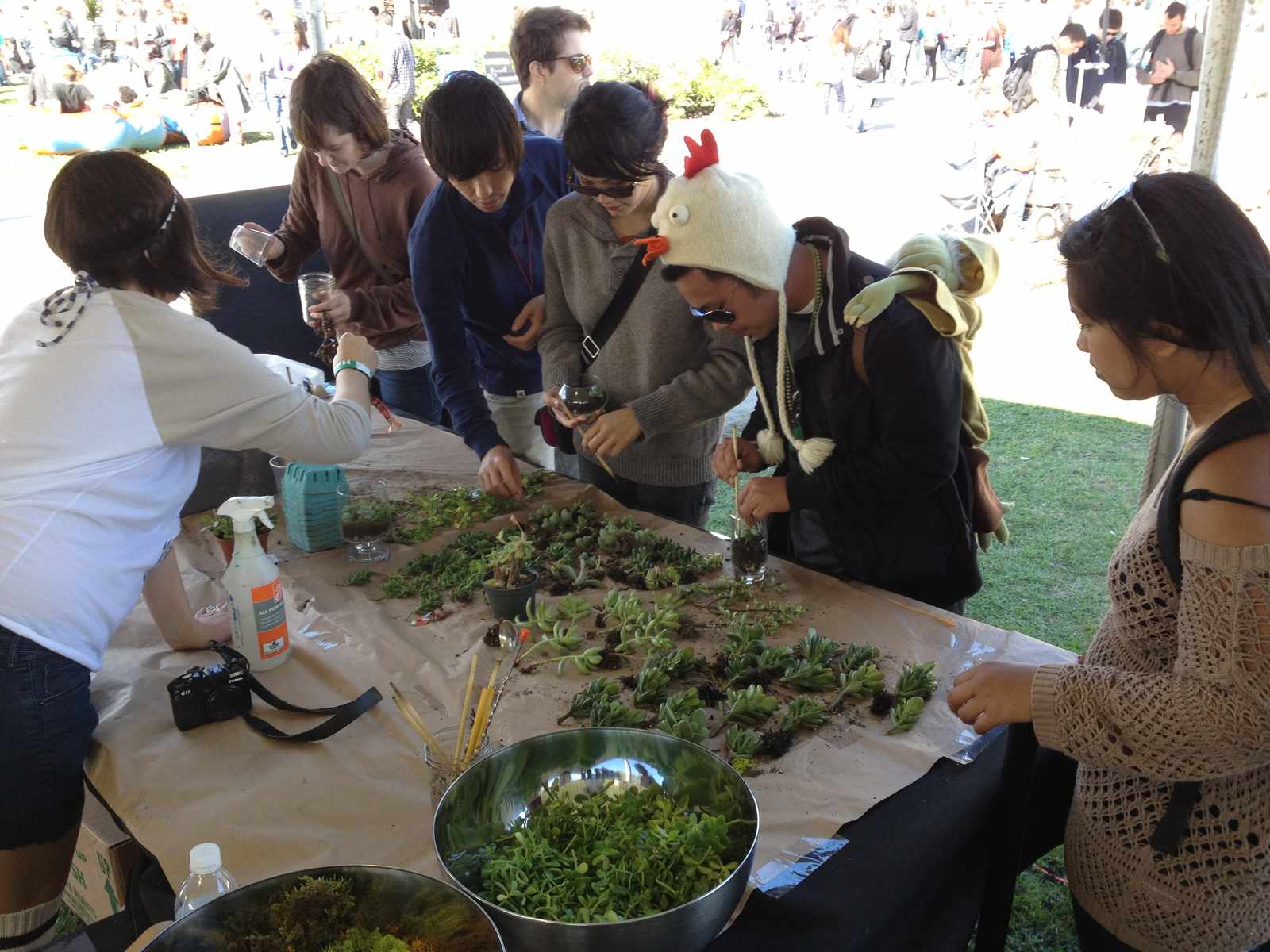 IndieMart's Camp D.I.Y. was definitely the place to relax and be stoned, as you just chill out and watch chickens with Yoda backpacks play with succulents.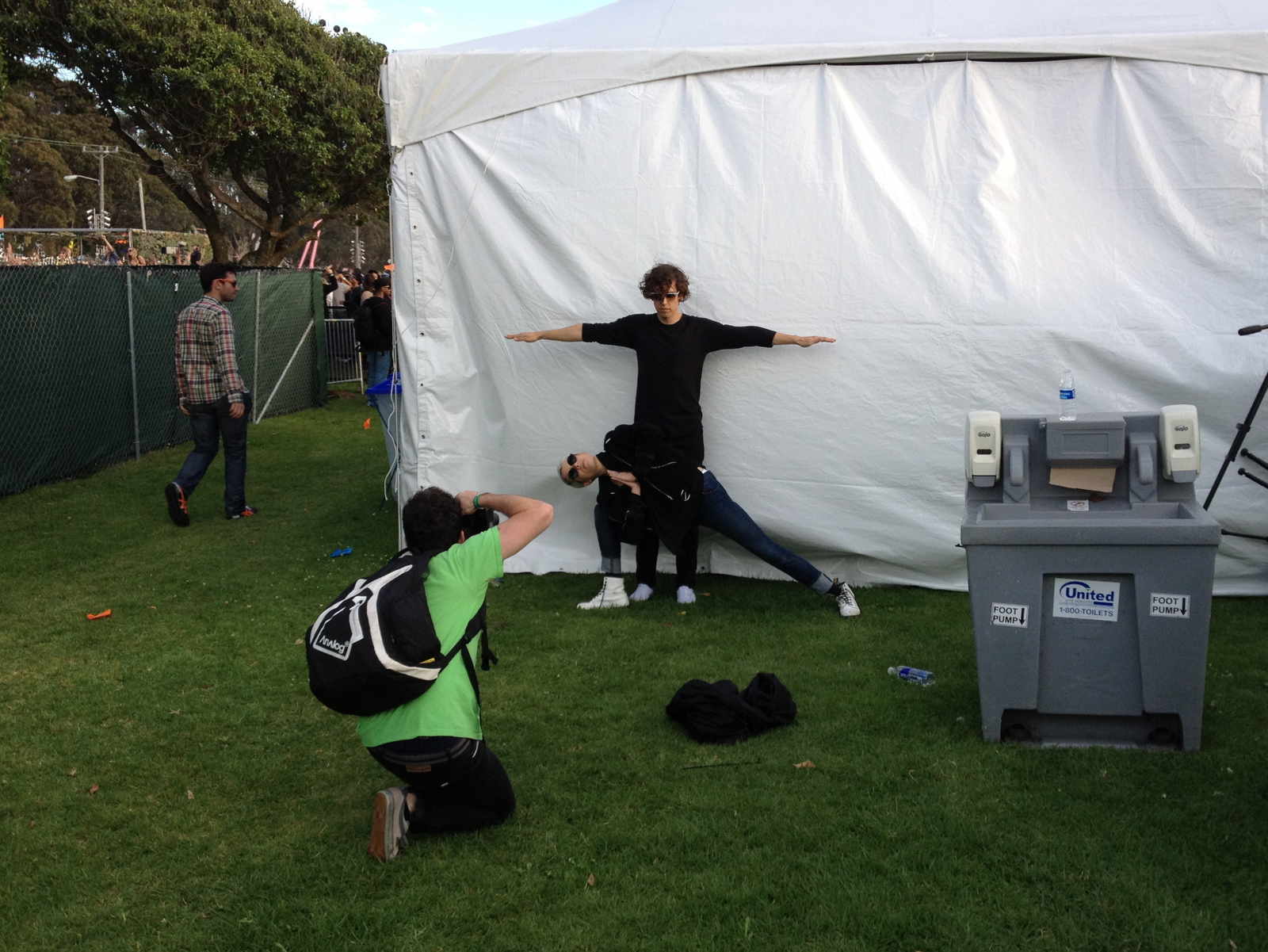 Two smuggled whiskey-Sprites later, YACHT was still posing for photographs next to the handwashing station.
Back at the show, a bear humped a tree branch.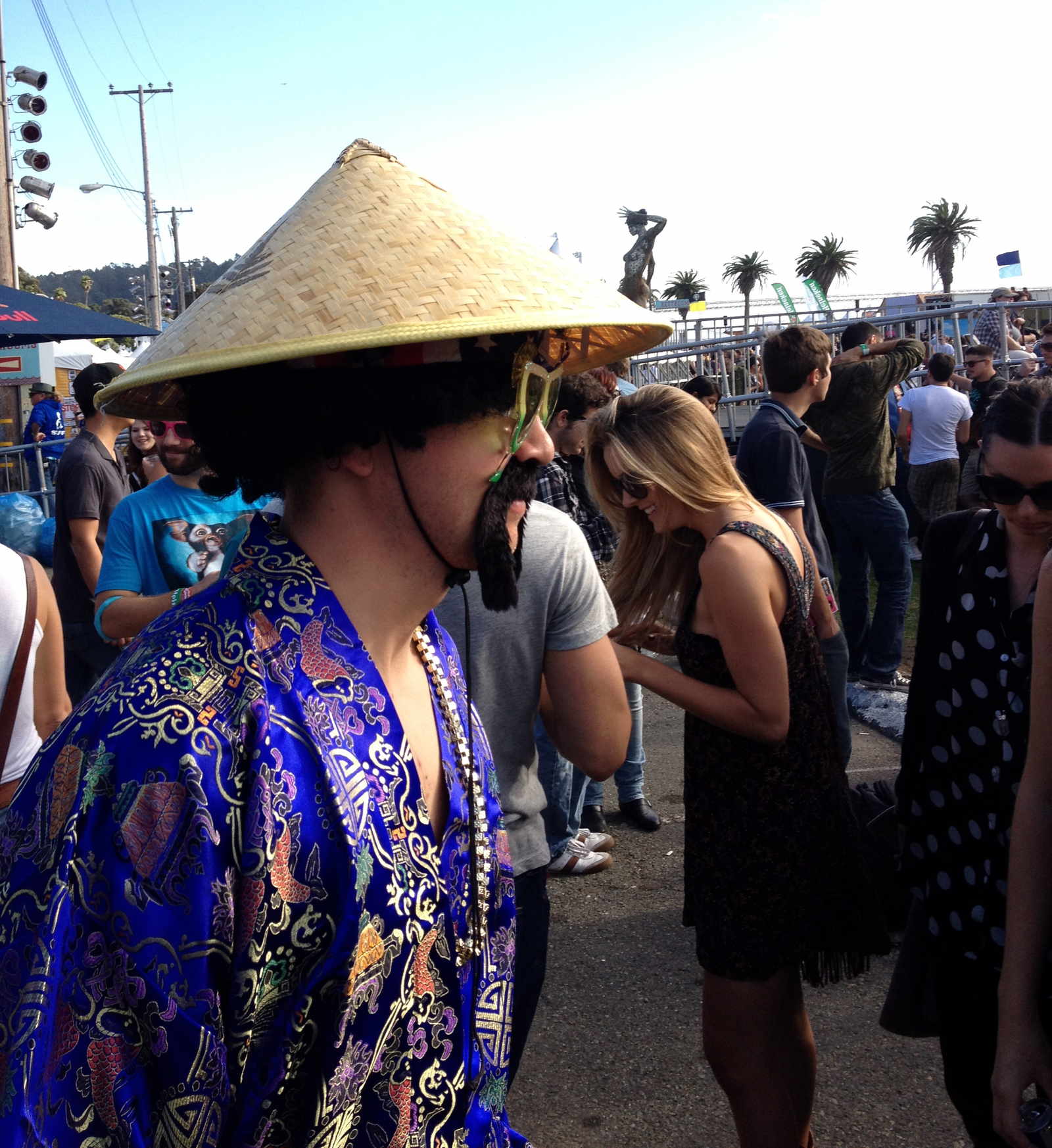 Dr. Bro Manchu has abandoned his criminal ways for a new life of rice farming and gnarly bass lines.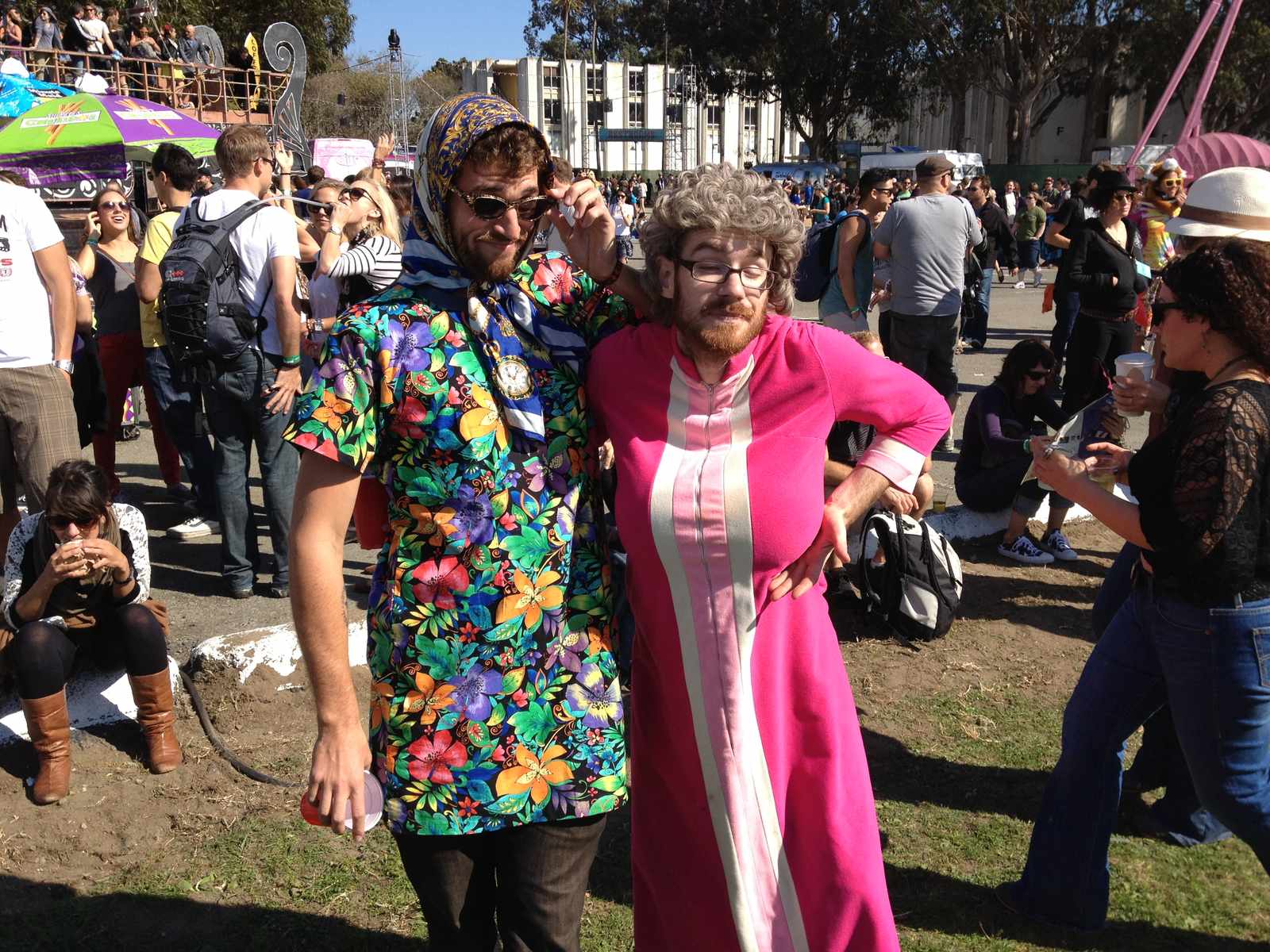 Obligatory pair of bearded ladies.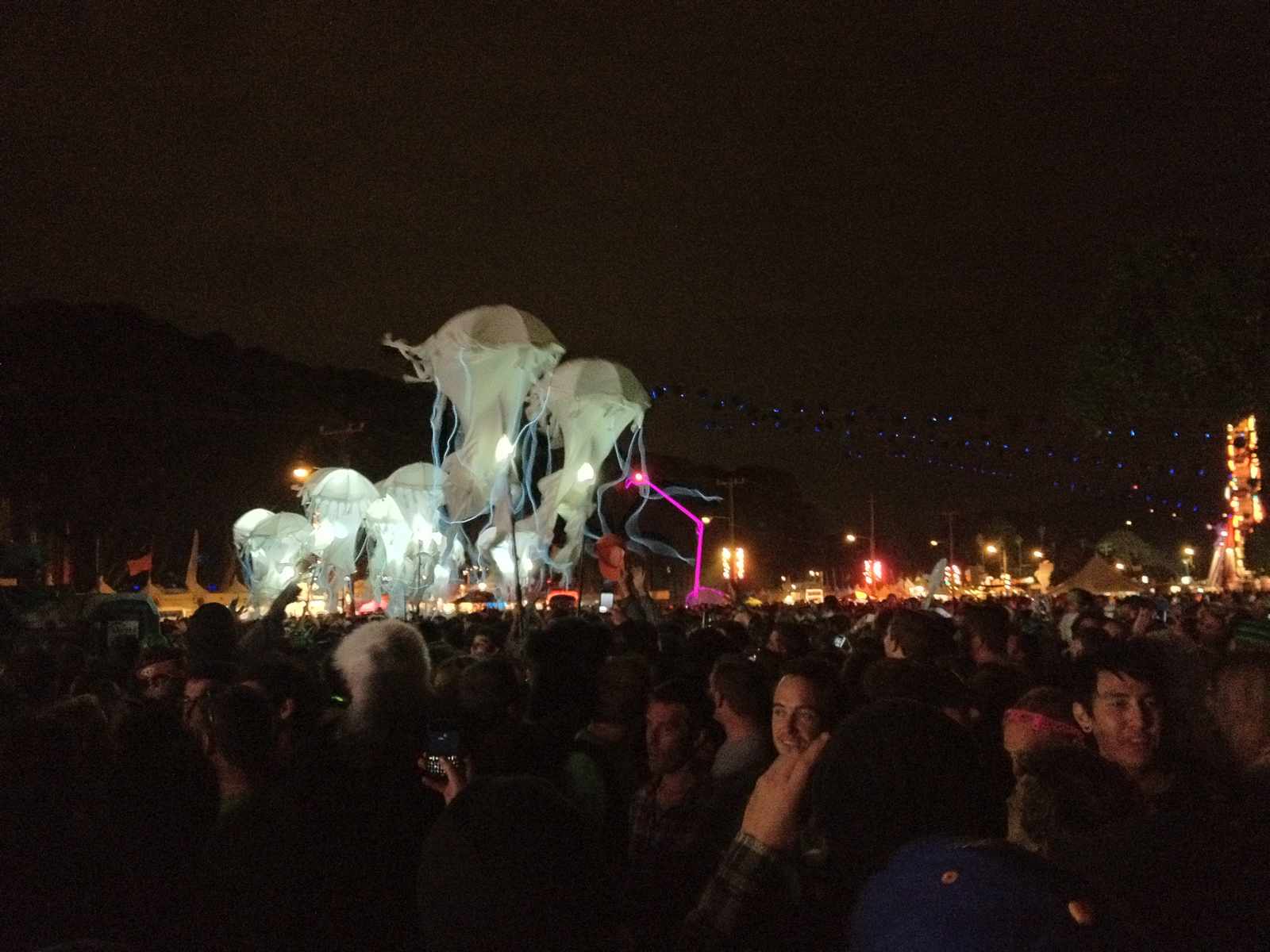 Never being too far away from Burning Man, a flock of LED jellyfish made their way through the crowd during the Cut Copy set.  As they passed to my left, a person standing near me stared at the stars and repeatedly mumbled "I love music."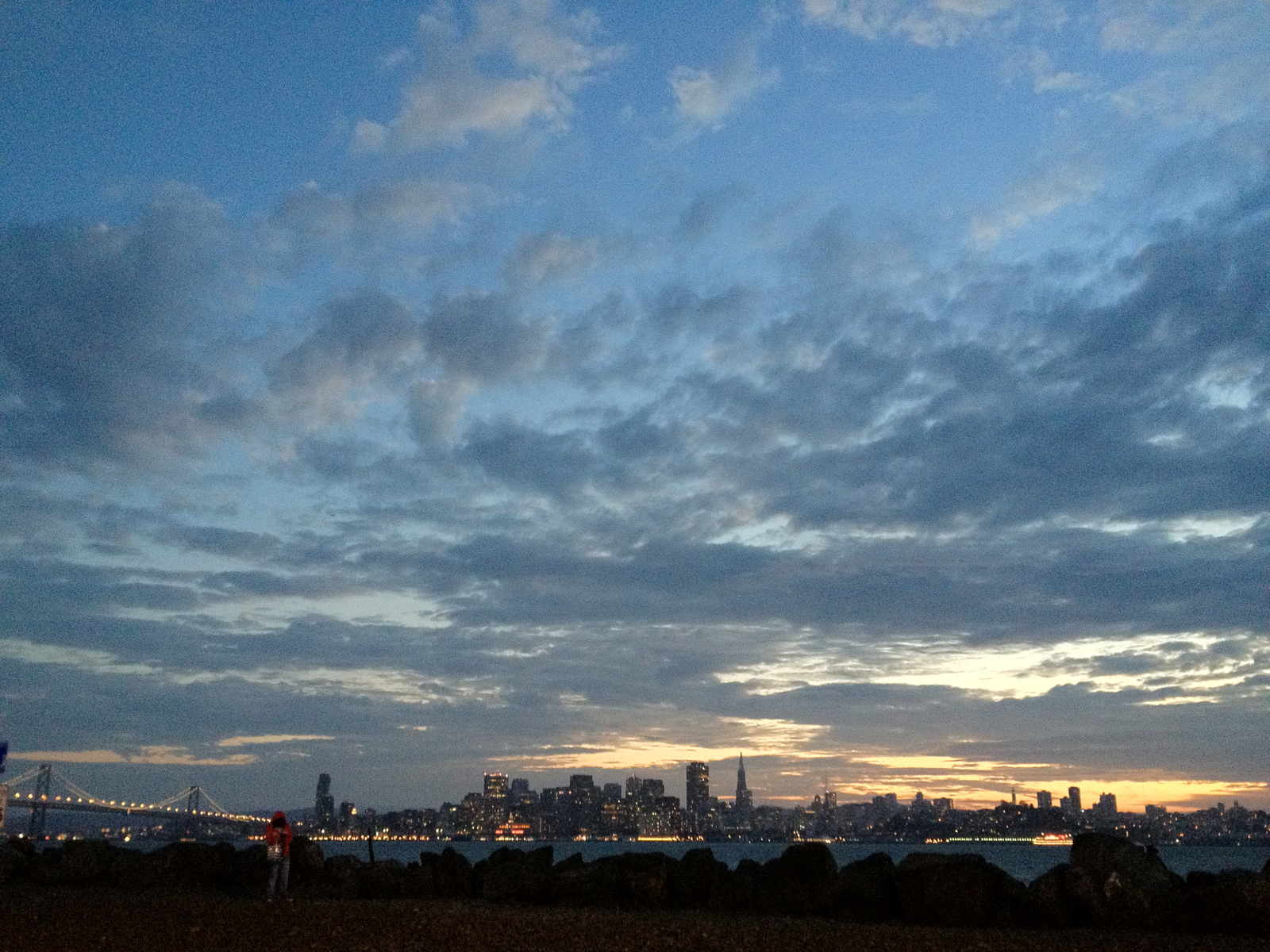 And we're out.