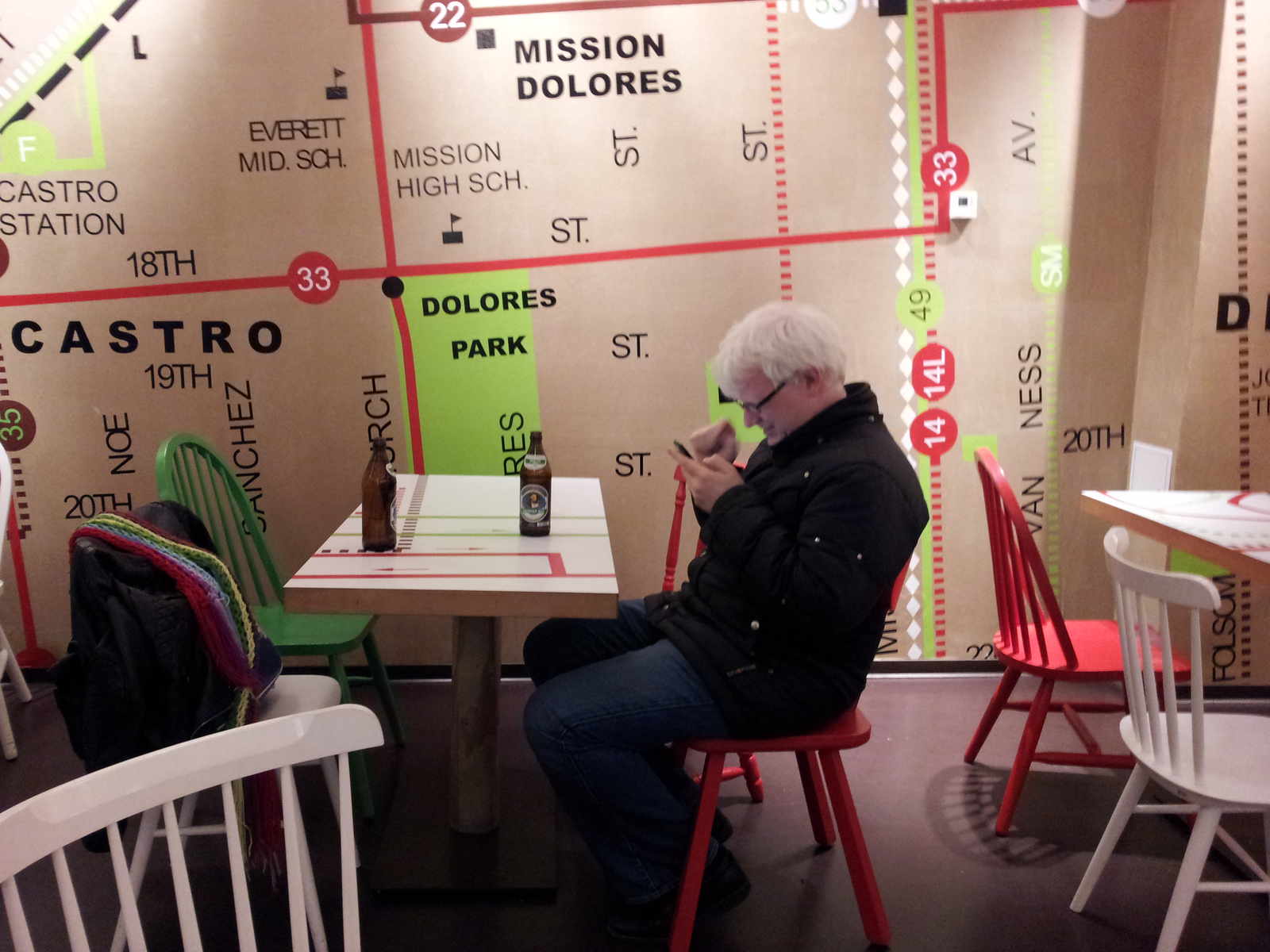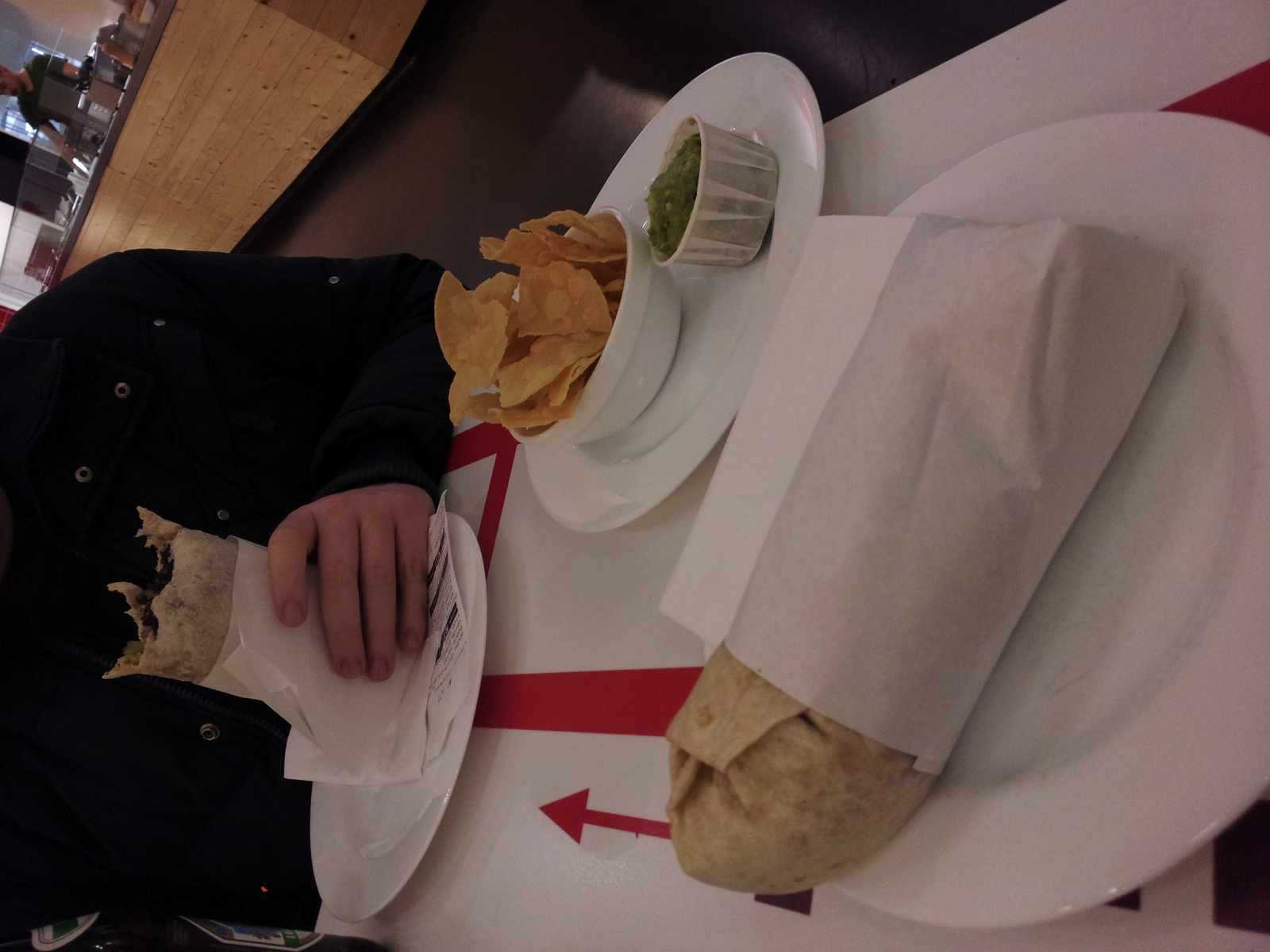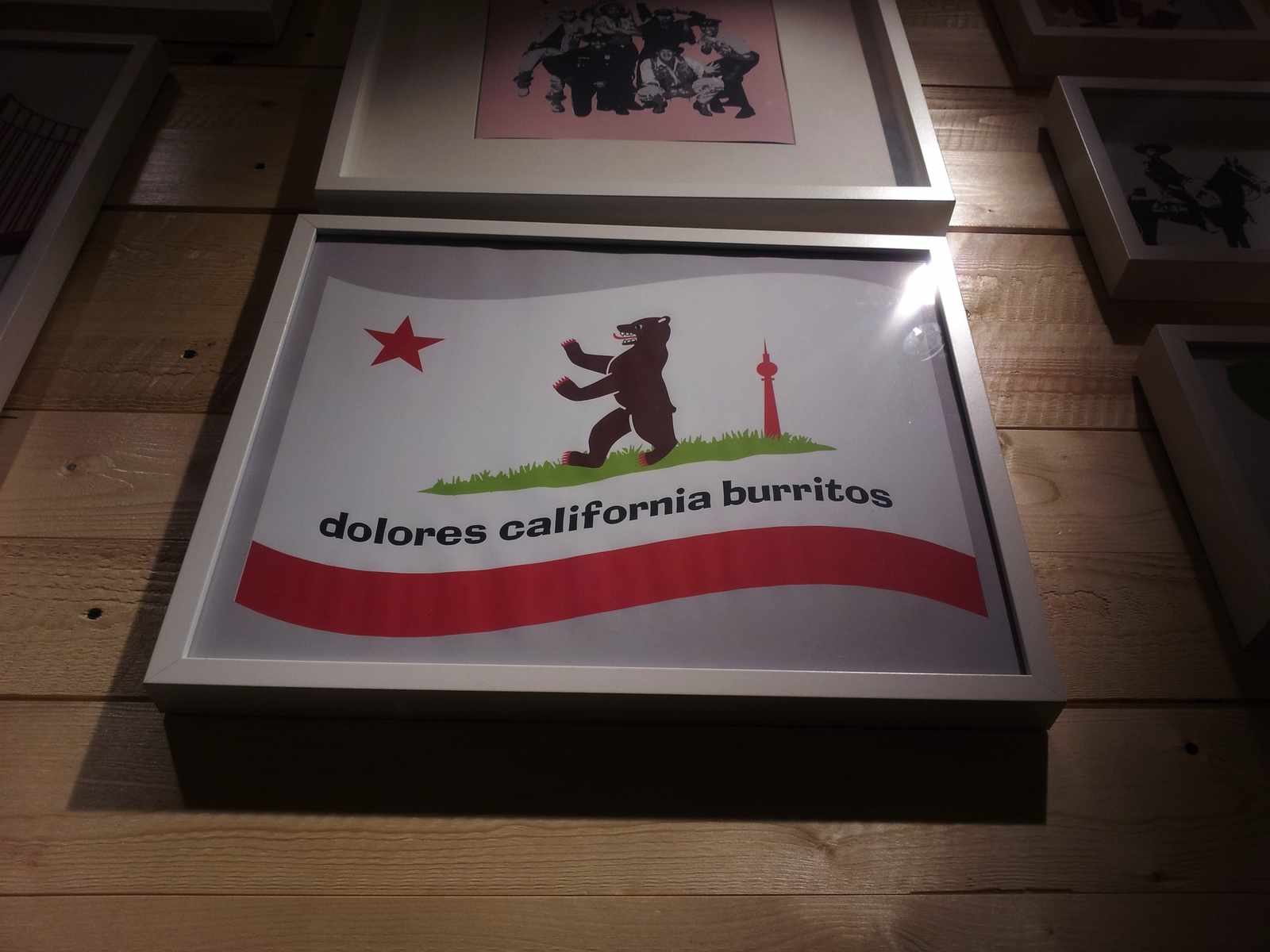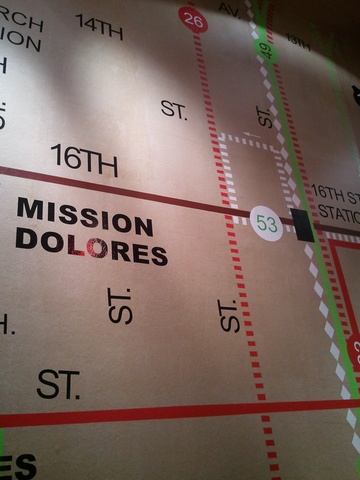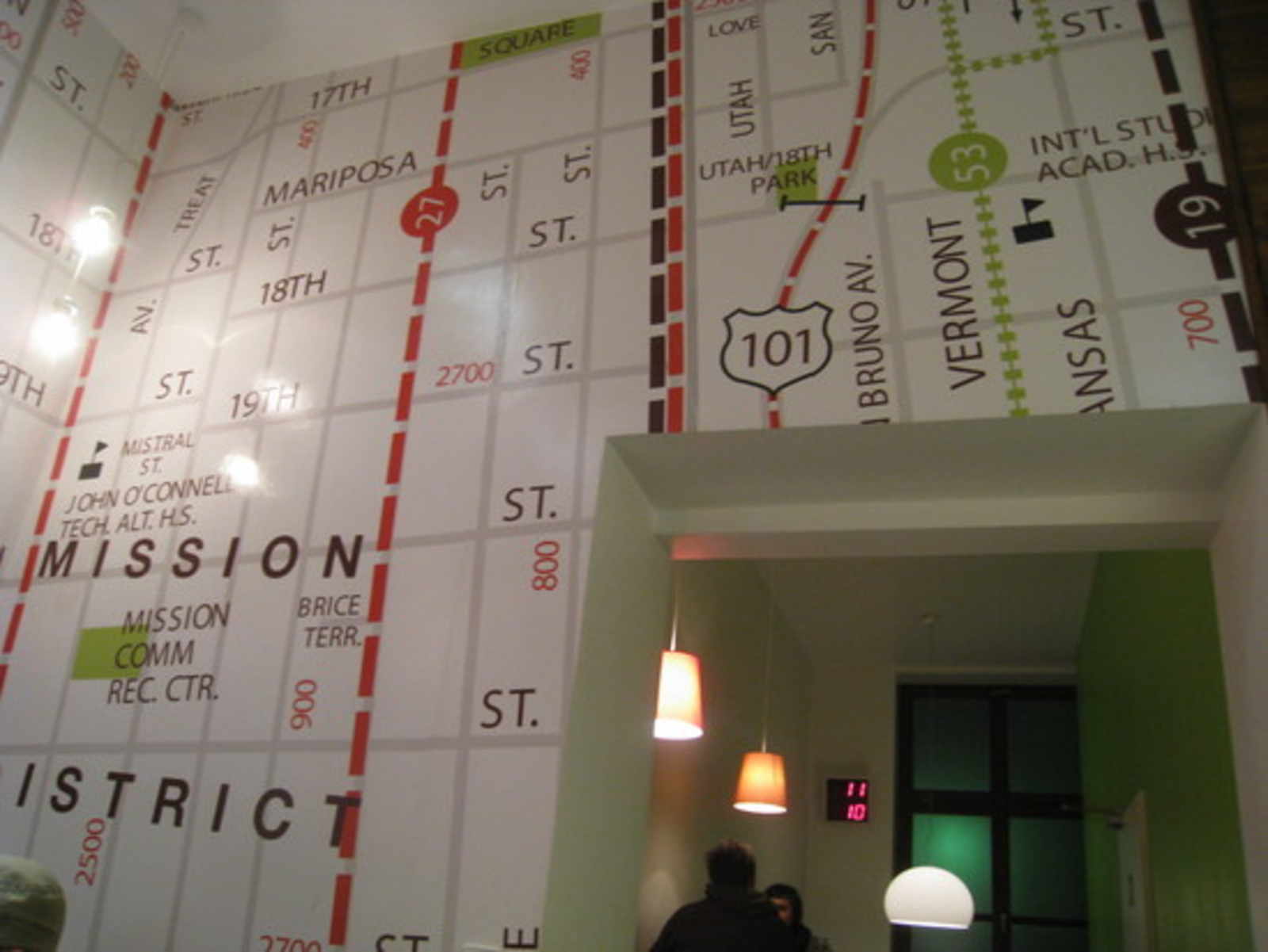 Our pal Rhiannon may not be Latino, but she grew up in The Bay and has been eating Mission burritos her entire life.  She's even got a tattoo of Casa Sanchez's Jimmy the Cornman on her arm, earning her free burritos for life.  So when it comes to sizing up the world's taquerías, we generally trust her judgment.  And lucky for us, Rhiannon is in Berlin right now and happened to swing into Berlin's "Dolores California Gourmet Burritos" taquería, sending us these photos and a brief, presumably drunk, cellphone-scribed review of the joint:
The Burrito was pretty good, all things considered. The beef was wrong (adobo), but the chicken was spectacular. Salsa was good, guacamole was out of this world. But it was wrapped in paper, not foil, which made it way hard to eat.

They even had Anchor Steam, but we had German Lager, a Hells. Some Bavarian brewery.

Artwise, there were a couple odd things, like how they used an old map with the 26-Valencia Muni line on it.  And they put the map sideways, so it followed 18th St from Twin Peaks and the Haight to the bay, rather than focus on the Mission. Also, that California flag with the Berlin (get it, Bear-lin? It took me three days to figure out why there were so many bears. But I've been drinking a lot) is amazing and I need to find it.

Oh, and the white fuse box behind [the guy in the first pic] there? That's Shotwell's. My amusement knows no bounds.

Apparently there is a second one by my friend's house, so I'm going to go by there tomorrow and see if it's the same. It's like a TGI Mission's!
A few hours later, this grim note landed in our inbox:
FYI, I found the other Dolores burrito. It's about 1/3 size of the first one, about the size of an actual taquería, totally slammed.  And the map on the wall is, I swear to god, the Marina.
Yikes.