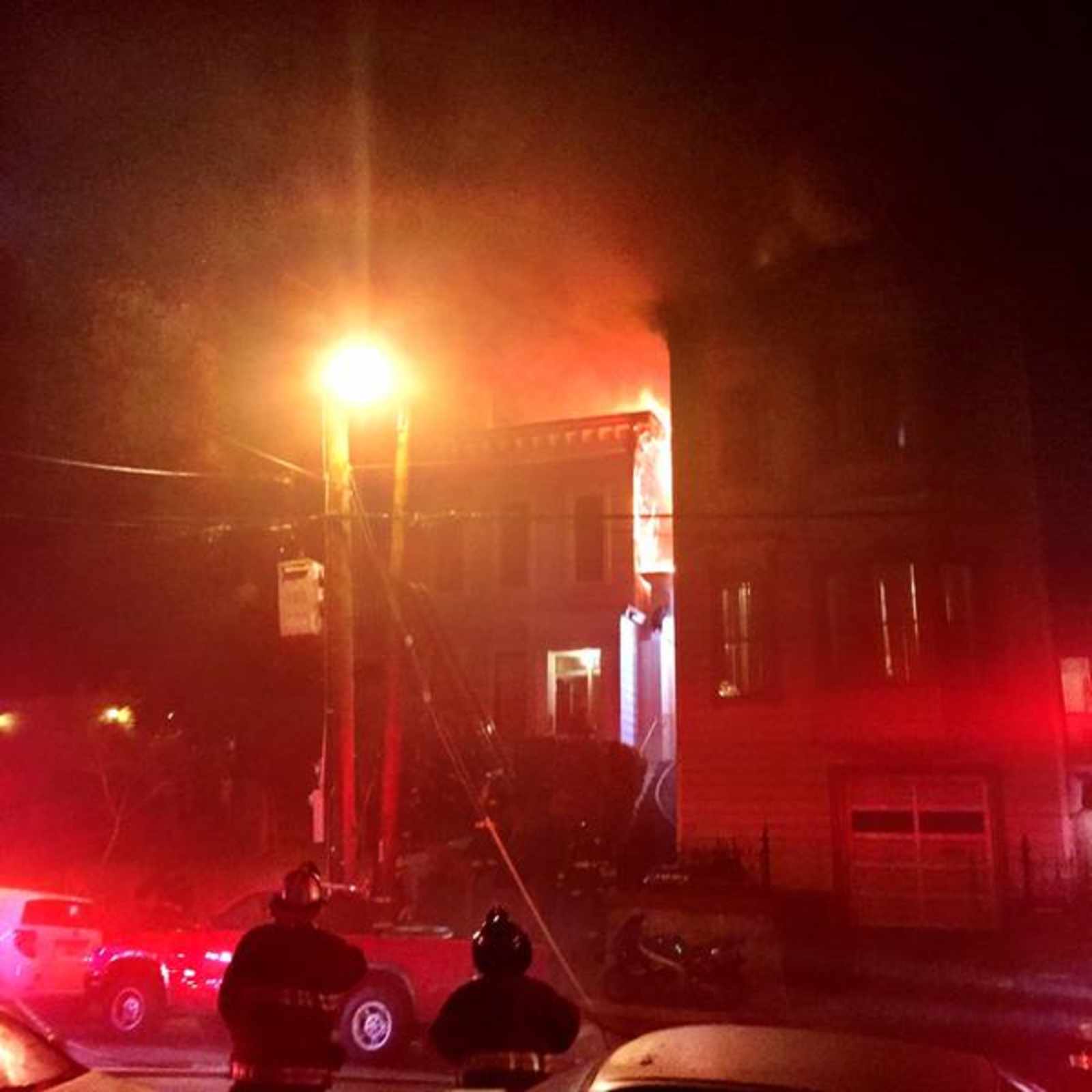 A two-alarm fire broke out last night on Shotwell Street between 20th and 21st, shutting down the surrounding block and destroying at least one building in the process.
Mission Local reports:
The fire burnt out the top floor of 628 Shotwell St., which is a residential care facility for the elderly, and damaged the exterior wall of 634 Shotwell St. next door, but no significant injuries were reported.

Fire Department Assistant Chief David Franklin said the fire started on the top floor of 628 Shotwell St. and that one resident of the building suffered from smoke inhalation. He said the fire is under investigation but that "the top floor is pretty well damaged." […]

"At least" eight people would require placement from the Red Cross, he added, including the six elderly residents of the senior care facility.
San Francisco Fire Station 7 is located on the corner of 19th and Folsom—mere blocks from last night's fire.  
[Photo: Jared Joiner]