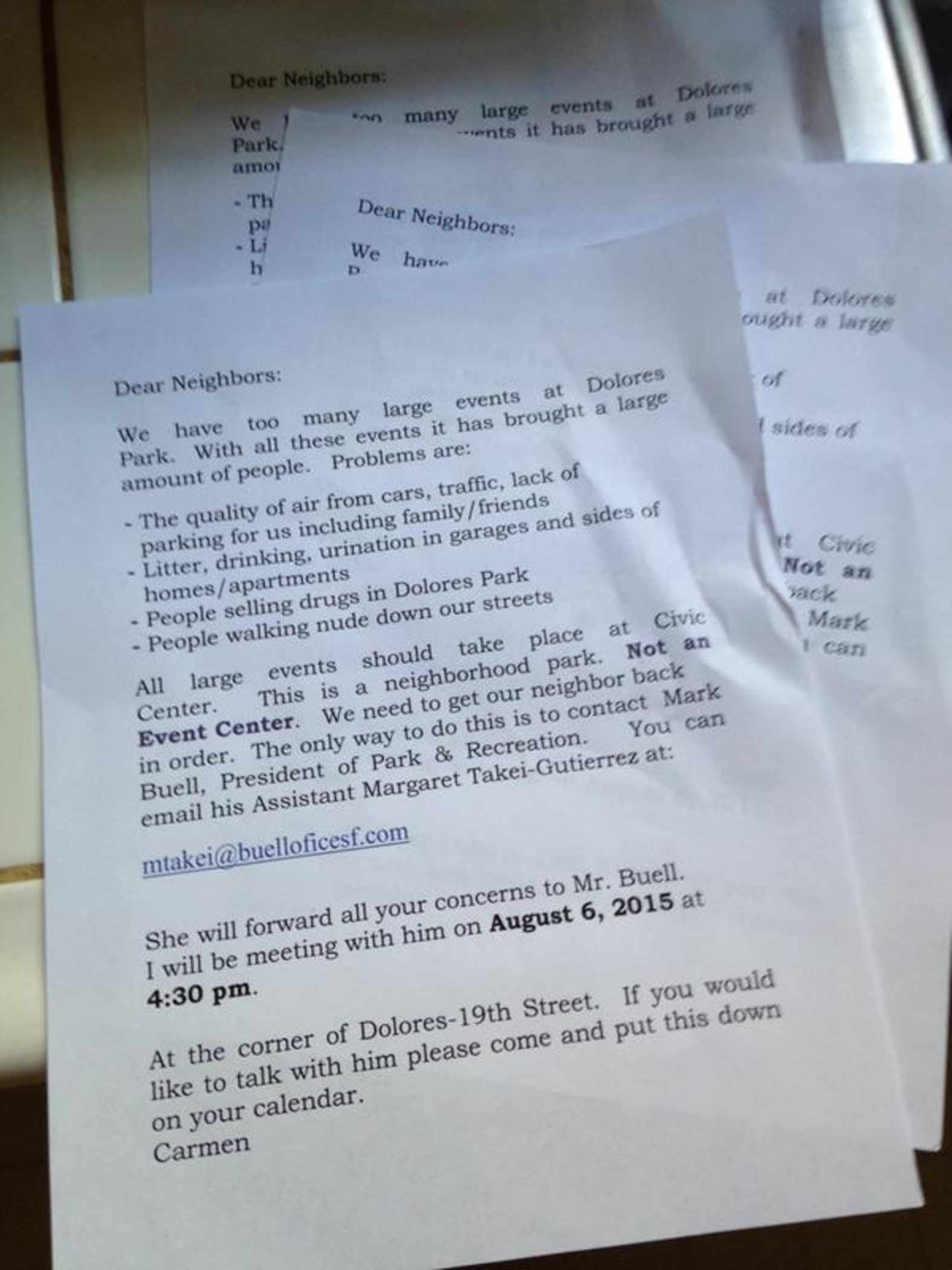 In what is sure to come as an absolute shock (SHOCK) to everyone, neighbors are still complaining about the popularity of Dolores Park. Well, at least one neighbor, anyway. The above pictured flyers were recently distributed around the Dolores Park area in protest of the "large amount of people" coming to the park every weekend. It seems that the numerous renovations, added restrooms, and social media campaign to #lovedolores have done nothing to decrease the park's popularity. Who'da thunk. 
If you've been waiting for a chance to complain, in person, to the President of the Recreation & Park Department Mark Buell about the "lack of parking" surrounding the park well then here's your chance. According to the flyer, Buell will be on the corner of 19th and Dolores Street at 4:30 PM on August 6th.
I'll bring the truffles.
[Photo: Justin Bigelow]