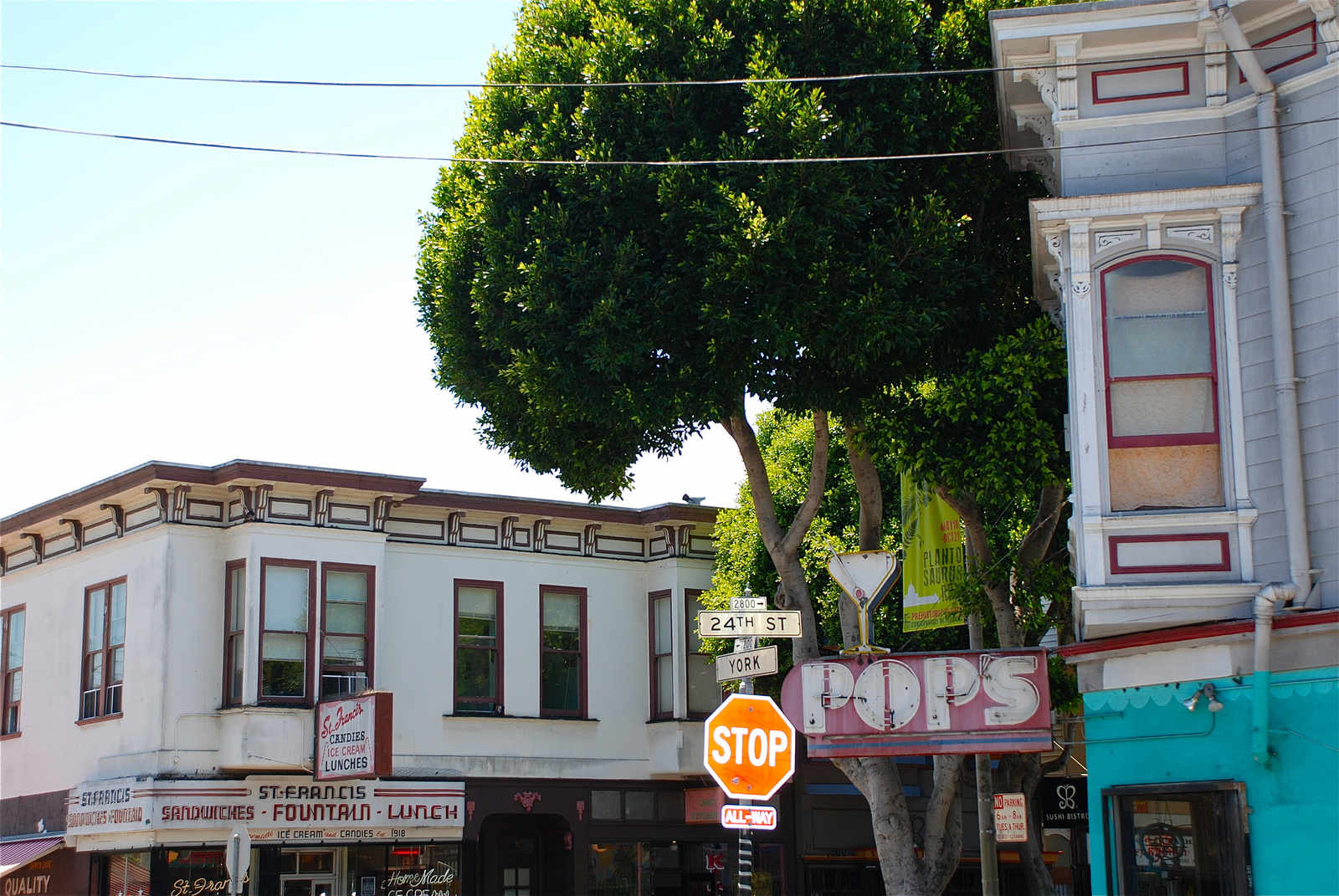 The Board of Supervisors voted 10-1 yesterday in favor of placing temporary restrictions on development along the Mission's 24th Street Corridor. The new restrictions, which prohibit "commercial storefront mergers of greater than 799 gross square feet," are specifically designed to prevent investors from buying up adjacent units, knocking down the connecting walls, and then leasing out the newly-formed larger spaces at high rates.    
The 45-day interim restrictions are a win for Calle 24, who lobbied the Board of Supervisors on behalf of the measure. Calle 24, having succeeded in getting 24th Street between Potrero and Mission Street designated as a Latino Cultural District, is actively working to "prevent another Valencia" on 24th Street. 
In a July 7th email to supporters, Calle 24th detailed what they believe to be the start of a problematic trend—one that the organization hopes will be forestalled by the passage of yesterday's measure:
We are seeing a trend by investor type restaurants that wish to combine retail space for restaurant use. We lost two retails spaces to a restaurant (near 24th and Hampshire), we fought and saved GGTukay and St. Peters book store, when a restaurant offered the Archdiocese 100k to evict them and combine the spaces. Usulatan Restaurant after 25 years and the Church of Worship were also evicted and are in the process to combine (@ 24th and Harrison St.) Near 24th and Bryant (Arkay Workshop left when they raised the rent from $2900 to $4500) both retail spaces are now being considered to combine for restaurant.

$10,0000,$11,000 and $8,000 a month are being asked for the rents.  El Riconcito Nicaraguense had a rent increase from $3,150 to $8,150 and will probably need to close. This will increase rents further for all businesses in the area. Small family mom and pop business can not compete with these investors and will eventually price everyone out and change the culture of 24th.
Supervisor Scott Wiener was the sole dissenting vote against the measure, which was sponsored by both Supervisor Campos and Mayor Lee.
[Photo: CTG/SF]