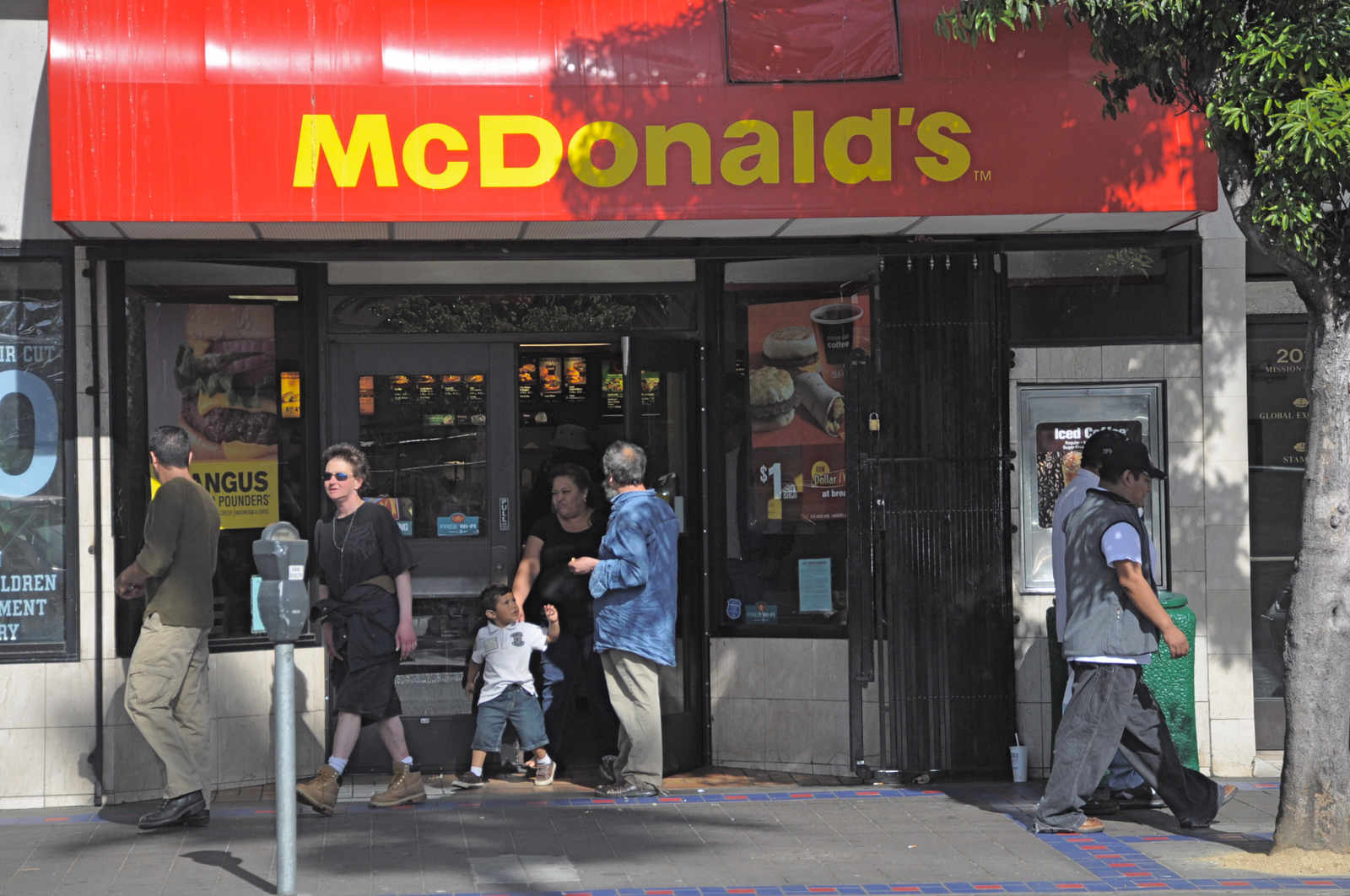 It appears that even McDonald's is having trouble adjusting to the realities of The New Mission, with SocketSite reporting that the 16th and Mission Street location was closed overnight last night and that the employees would all be moved to other locations. Apparently the closure was not due to sluggish sales, but rather the result of a building owner who refused to renew McDonald's lease.
The motivation behind the refusal? Perhaps a principled stand against Premium Bacon Ranch Salads? From SocketSite:
And according to a plugged-in tipster, "there was some speculation the building owner did not want to enter into a new long term lease that might interfere with plans to sell the building or develop the property," a property which sits directly across the street from the proposed 331-unit development to rise up to ten stories on the northeast corner of Mission and 16th.
And while perhaps some will take this as a sign of impending doom—what, even McDonald's can't secure a lease in the Mission these days?—others have a somewhat lighter take on the situation:
The McDonald's at 16 & Mission is being replaced by a bespoke fast food concept called GentriFried.

— Cosmic Amanda (@quonky) June 1, 2015
[Photo: Julie Blaustein]