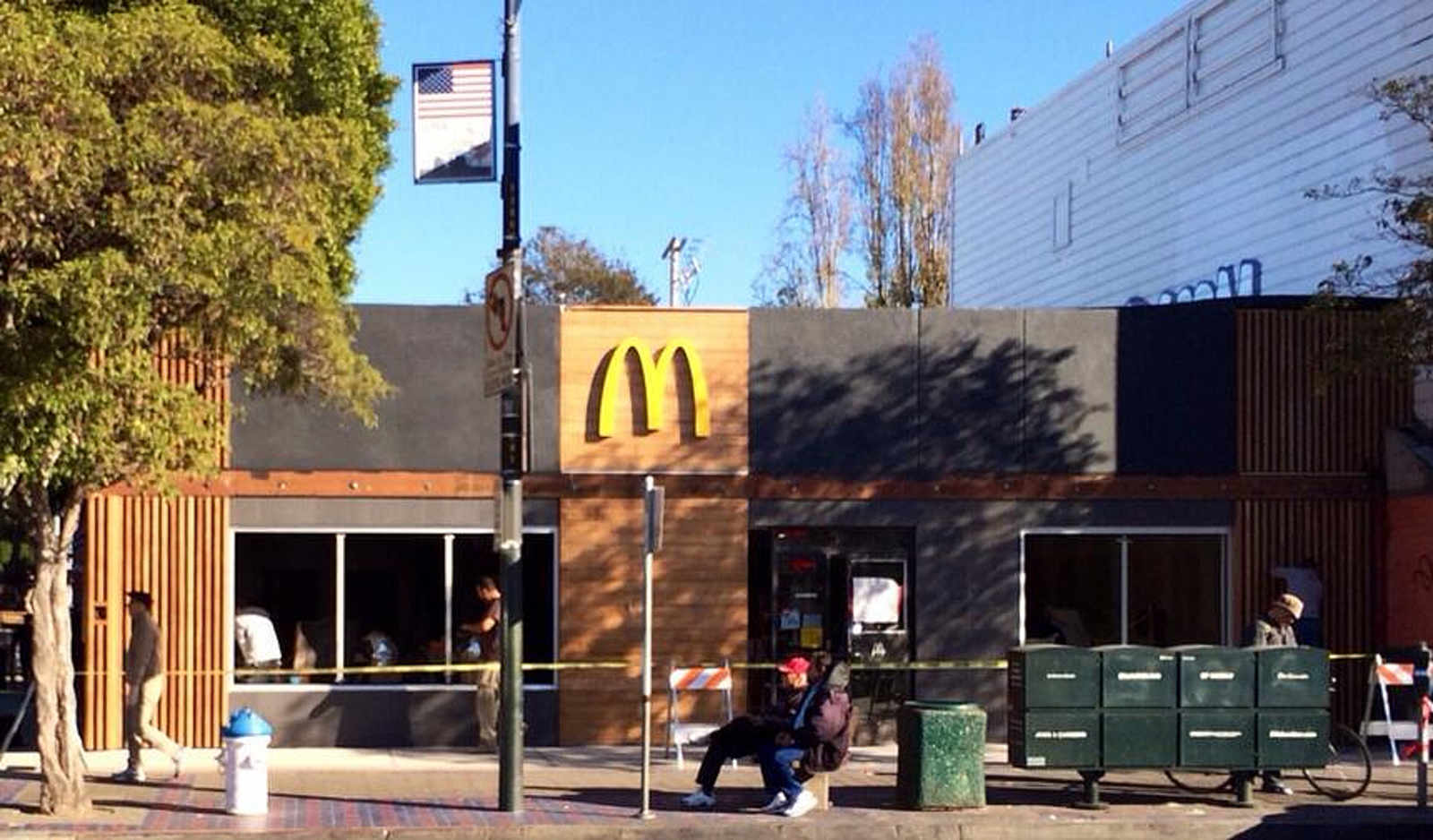 In a move that has me wanting to wear polo shirts just to start fucking with people, the 24th and Mission McDonald's and irl World Star video unveiled an authy-chic facade that already looks horribly dated.  As Fred Sharples observed:
Even the Mission McDonald's is getting that hip slatted salvaged-wood look. #itsover
It's over? Perhaps. But I'm sure there are plenty who fancied themselves as a Dollar Menu Dudes, but couldn't get past the garish, mural-covered classic look of the old place.  I mean, ick.
Finally, a place to buy a toxic mash of calories that understands Valencia Street's sensibilities.  High times.
[via Fred Sharples]