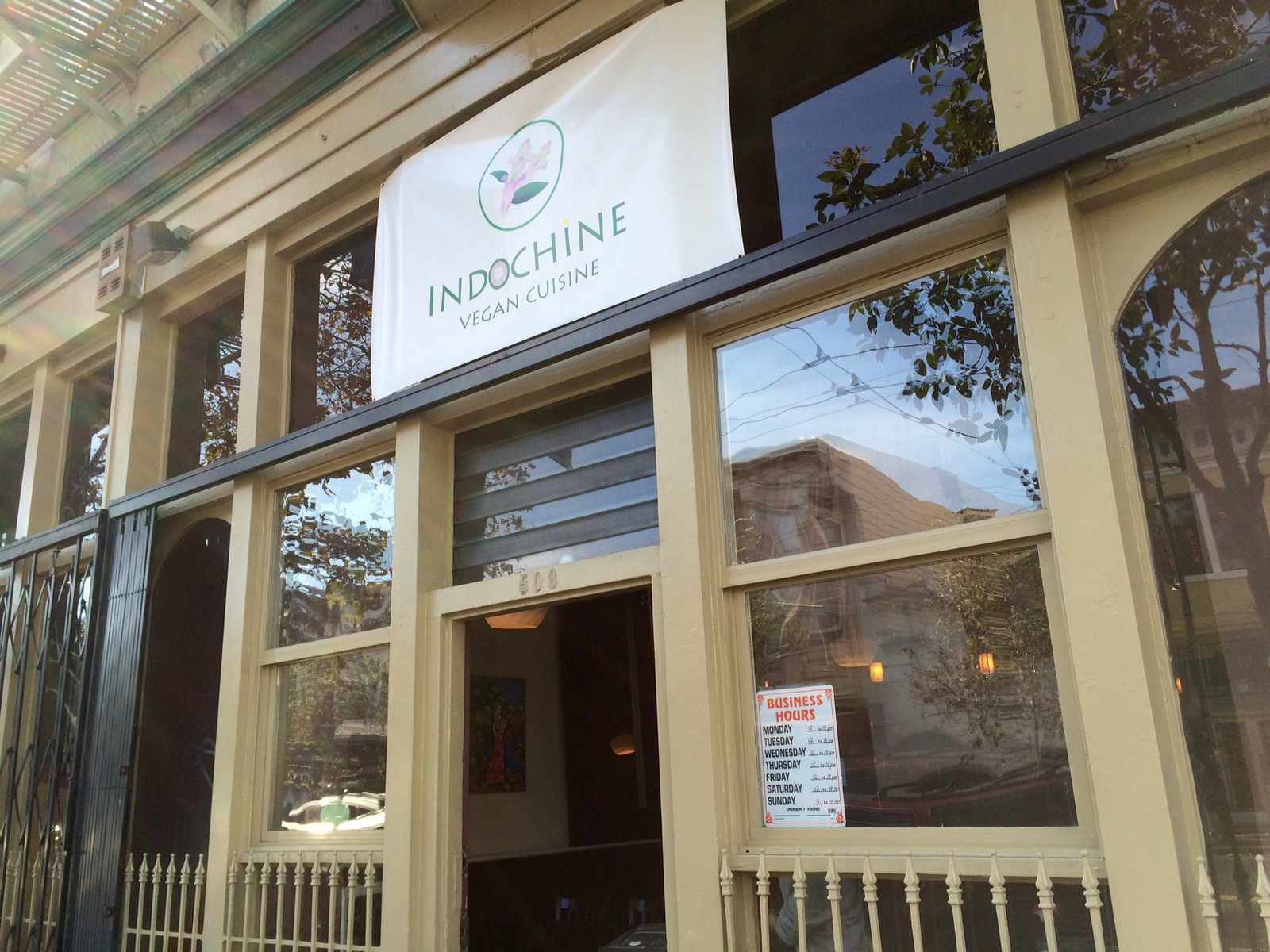 Just over two years ago, a tipster told us that Sunflower Vietnamese was slated to open a Burmese restaurant next-door "in a month or two." Of course, that "month or two" quickly became a year or two, with no visible progress being made at the former Mariachi's Taqueria. But the recent shutter of Sunflower apparently spurred the owners into action. Now Indochine, a vegan restaurant serving a wide range of Asian dishes, has finally opened on Valencia Street.
Curiously, Indochine's grand opening was at noon on Thanksgiving day (and when this blogger walked past at 11am that morning, the waitstaff was still scrambling to arrange the tables and chairs.) Days later, much of the joint still felt very thrown together—menus were just cheap computer print-outs stapled together and silverware was served with cheap Costco napkins. But don't let that fool you: the menu was honed and the restaurant has serious promise.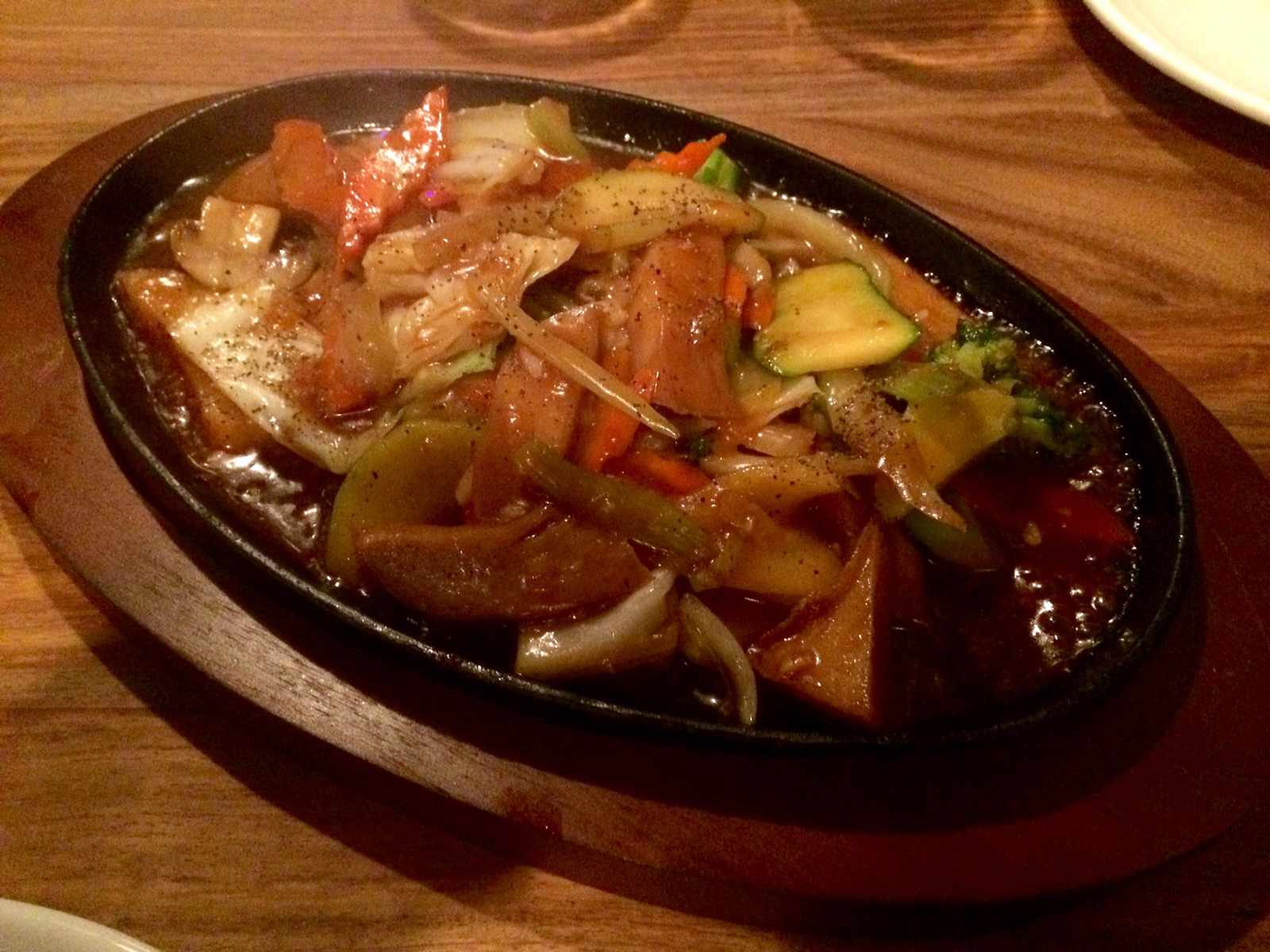 Fortunately, Indochine isn't another exhausting foodie outpost catering to the city's army of immaculate artisan assholes. Rather, it keeps in line with the recipe that made Sunflower the popular place it was: cheap, delicious food served in a space that doesn't force itself to be an "experience."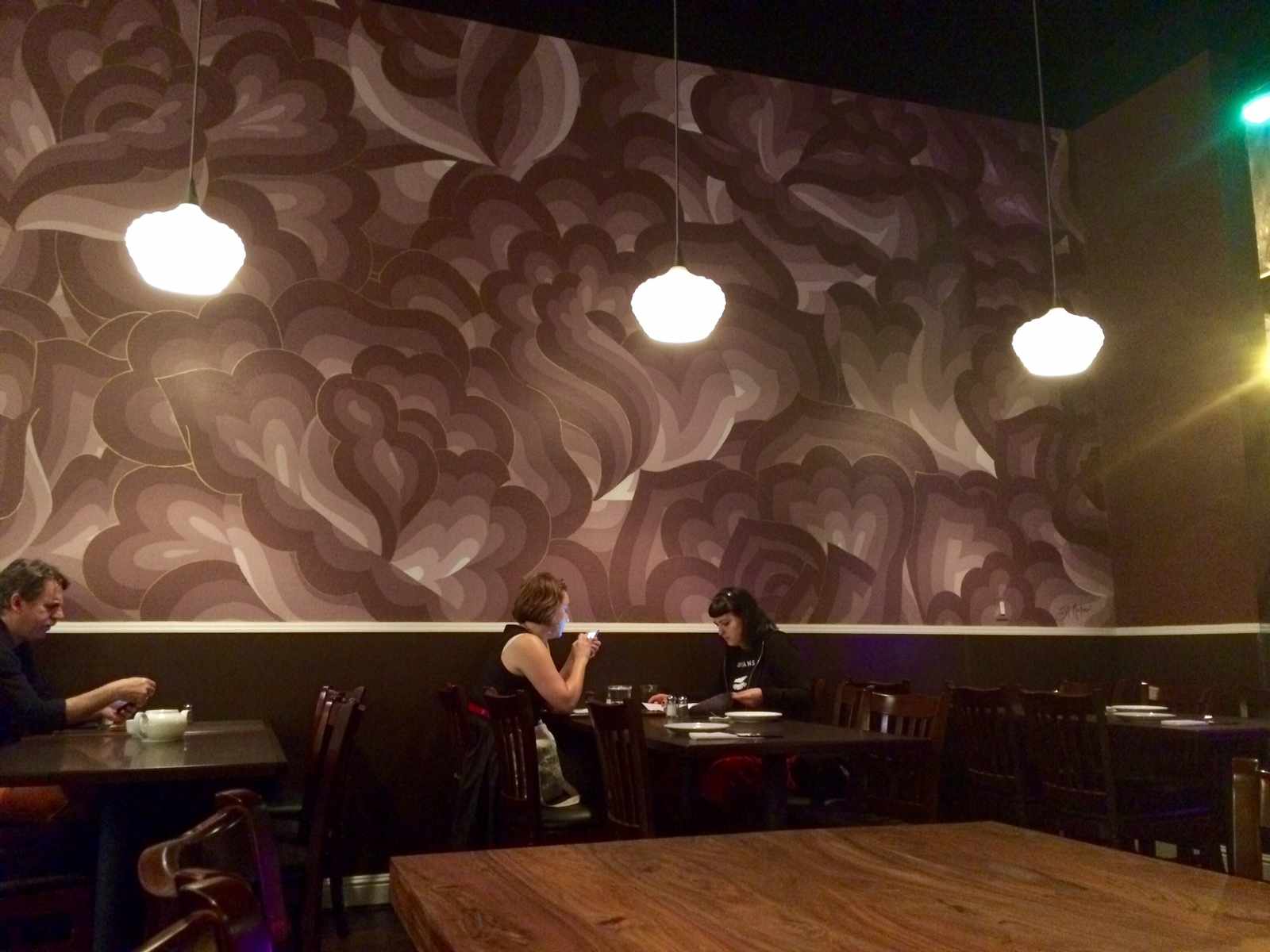 The space is certainly newer and nicer than the old Sunflower location next door. Most of the furniture is new and there's a giant Jet Martinez mural lining one of their walls. But some of the worn fixtures have been cannibalized from Sunflower, including that musty soda refrigerator, which sits humming at the back of the restaurant floor.
The food is mostly in the $10 dollar range (you can peep the menu here). We won't go too much into picking apart the menu—at the end of the day, if you were a fan of Sunflower, you'll probably dig this place. After a group of us took down three dishes this past Saturday night (including the above pictured "Sizzling Teriyaki Vegan 'Chicken' "), everyone agreed Indochine was a worthy successor of Sunflower.