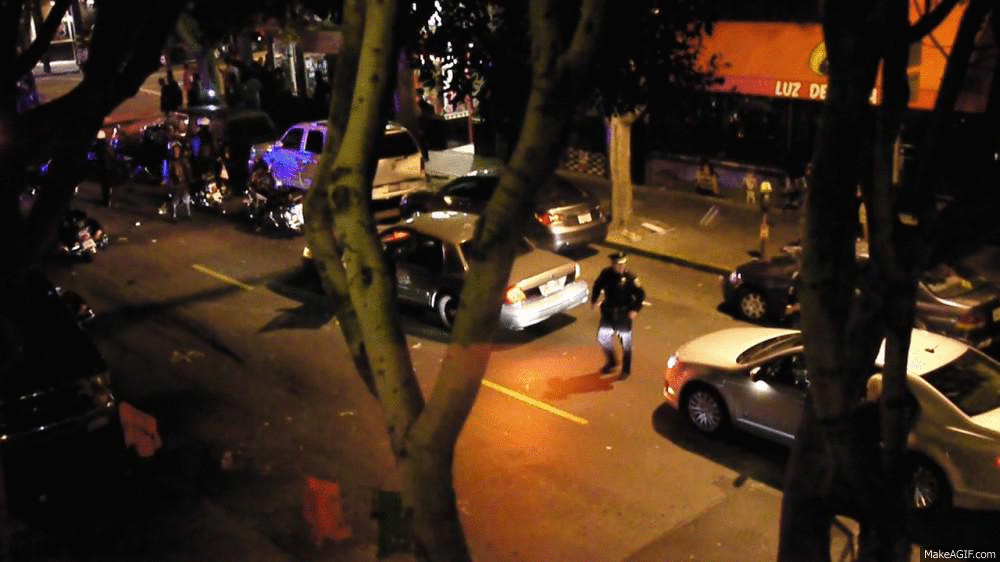 The Giants won last night (go Giants!), and so the Mission did its customary thing. Last night, however, that thing included throwing bottles at Chief of Police Greg Suhr. A tipster, who recorded the incident on video (stills of which were turned into the above GIF) describes what he saw:
The chief arrived in an unmarked car.

A few minutes prior to his arrival, police on motorcycles were trying to clear the intersection of 24th & South Van Ness, when one officer was shoved off his motorcycle and people in the crowd threw several bottles.
The tipster goes on the specify that the footage is "of SFPD Chief Greg Suhr dodging a glass bottle that was thrown at him at 24th Street, near South Van Ness."