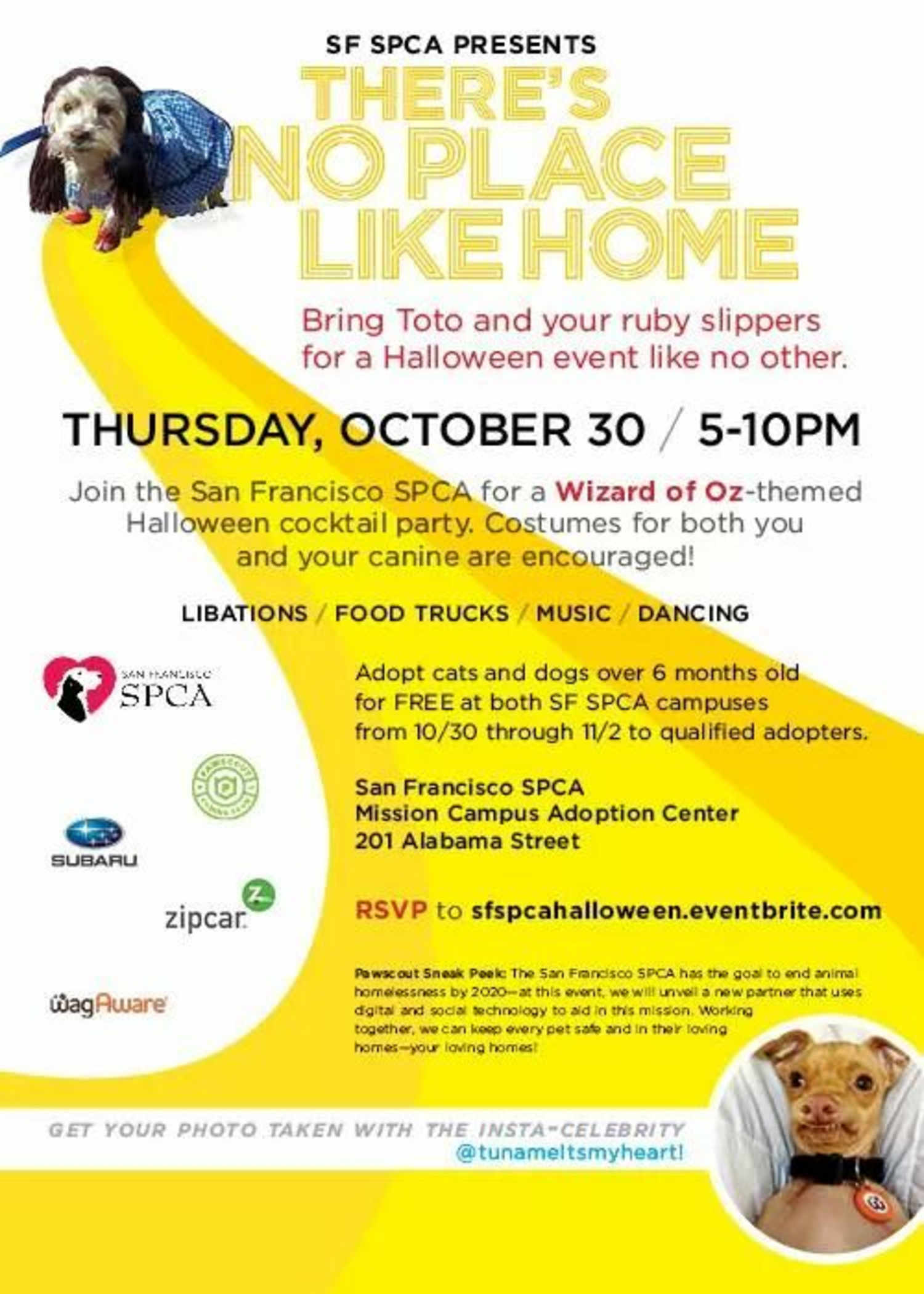 The SF SPCA has finally provided you with a potentially acceptable reason to dress your loveable pet up like the Cowardly Lion. On Thursday, October 30th, they're throwing a "Wizard of Oz themed cocktail party" entitled "There's No Place Like Home."
The SPCA lets you know what to expect at the upcoming drunken cuddle-fest:
Celebrate the 75th anniversary of The Wizard of Oz and help thousands of homeless pets find their way home for the holidays by starting Halloween early with the San Francisco SPCA! Admission is free - RSVP now!

The weekend kicks off on the night before Halloween with a cocktail party hosted by the San Francisco SPCA and 7x7. Indulge your tastebuds with vegetarian and vegan delights from San Francisco's favorite food trucks: Hella Vegan Eats, Manna Sushi, Kasa Indian, Eurobistros, Frozen Kuhsterd, and Kara's Cupcakes, then sidle up to the cocktail bar or enjoy suds from Lagunitas Brewing Company. Snap photos on the Yellow Brick Road and meet @Tunameltsmyheart of Instagram fame. Let your pet bask in the limelight or share the spotlight with matching costumes.  Dorothy and Toto?  Scarecrow and Lion?
Tickets are free and available now, so get on it.