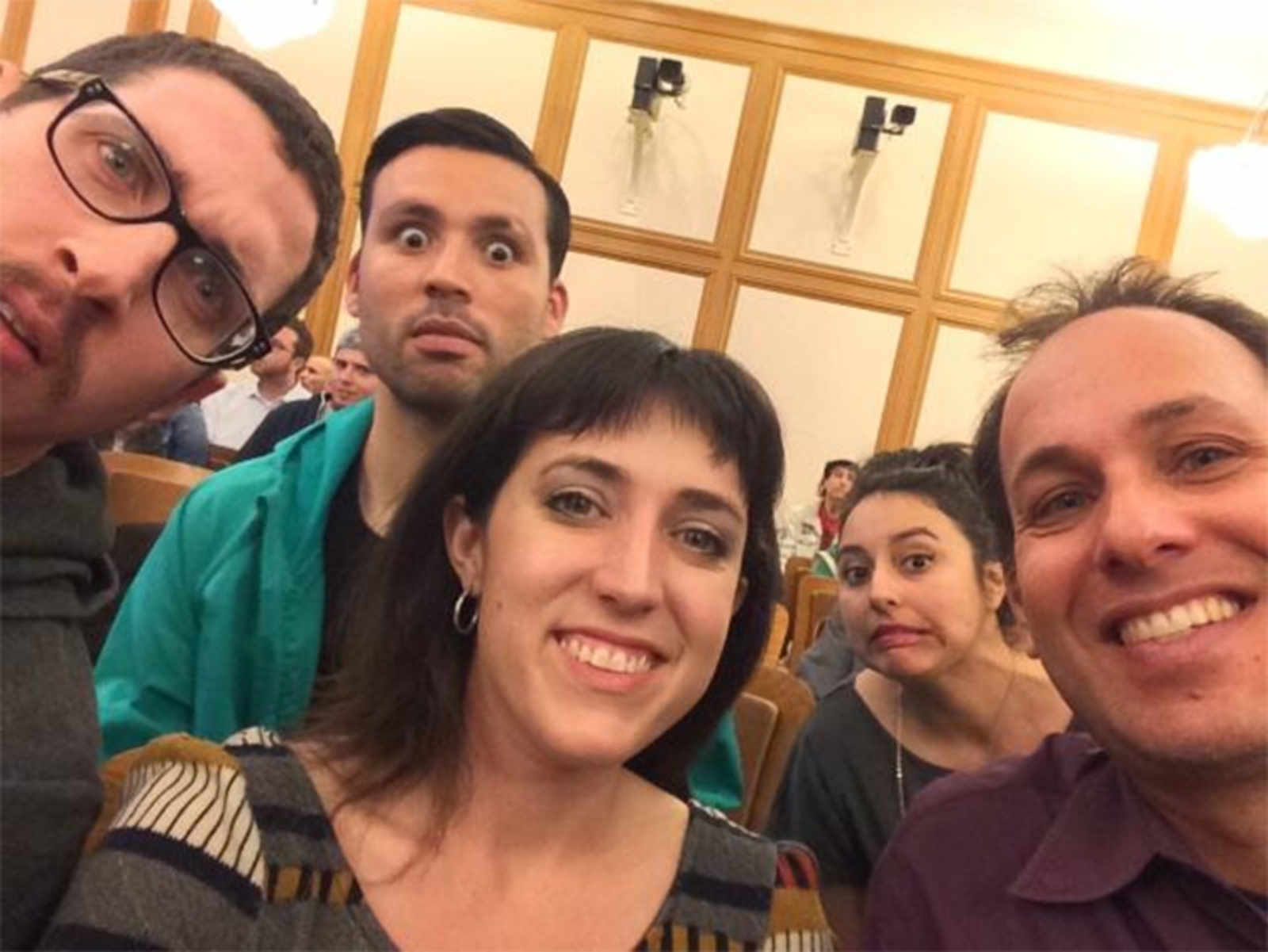 The usually sombre proceedings of the SF Board of Supervisors' Land Use and Economic Development Committee meeting were livened up today by some of our favorite local comedians, who came to support a proposal requiring landlords to subsidize rents of evicted tenants for two years.
In the packed meeting room, The Anti-Eviction Mapping Project's Erin McElroy presented some frightening numbers, including that of a survey of 171 people displaced by Ellis evictions, finding only 40 had managed to remain in the city. Later, the legendary humorist Marga Gomez spoke on behalf of the proposal. "I have been a renter since 1982. It's my longest relationship."
As for the headline set, Nato Green spoke on behalf of fellow small-time landlords, along with comedian renters Kate Willet, Matt Lieb, Nicole Calasich, Juan Medina and Sean Keane. "I can't believe I have to follow that," laughed the Tenants Union's Ted Gullicksen, who took the microphone after Keane to reiterate the impact of evict-and-flip speculators.
Supervisor Jane Kim expressed her desire to see more comedians at meetings, since public comment offers everyone the opportunity to "wait a long time to speak for two minutes. And of course you won't get paid." Zing!
The committee will vote to send the bill to the full Board next week.
You can watch all the comments from the comedians below (be sure to catch Matt Lieb's at 5:40 and Sean Keane's at 10:00):
[Photo: Nato Green]