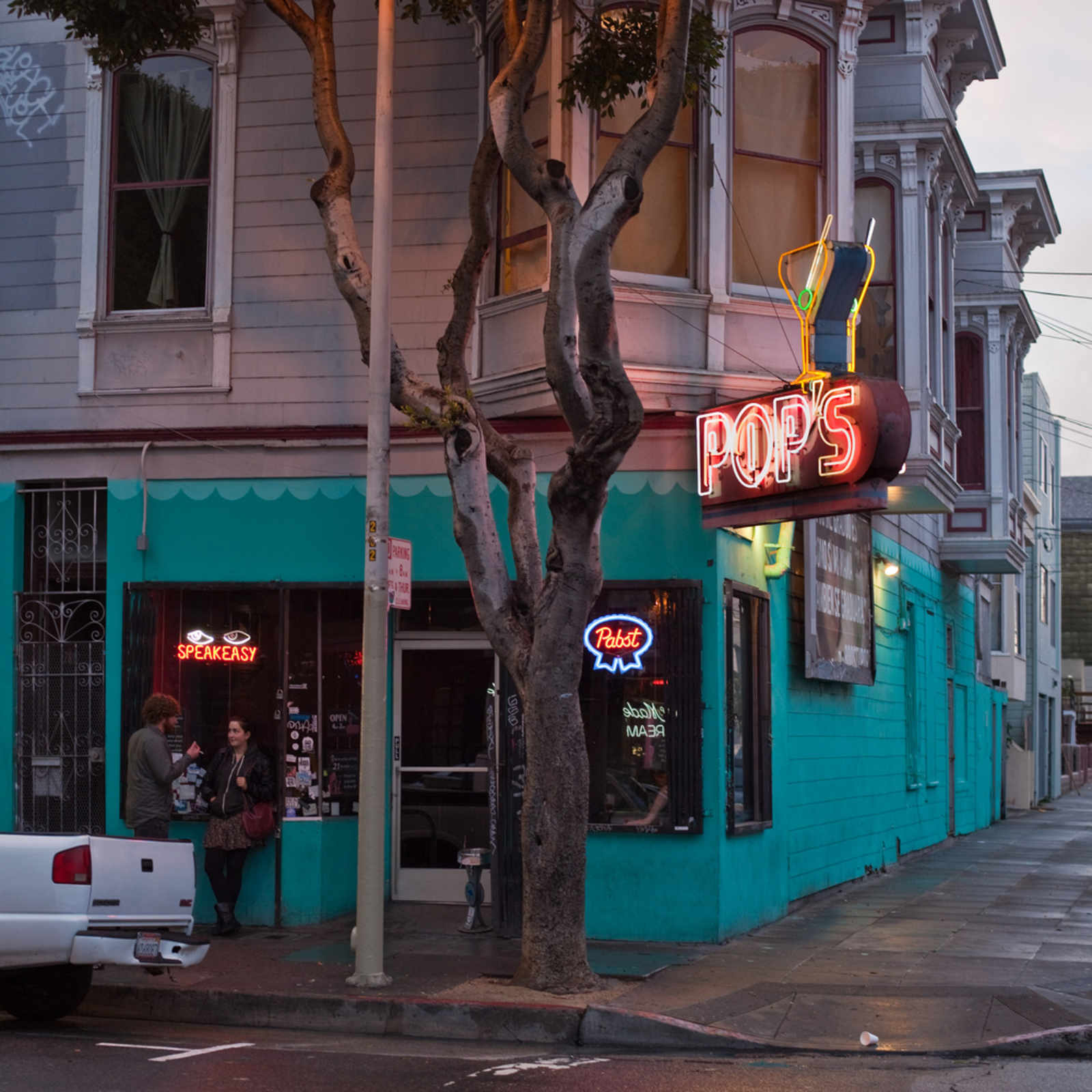 It's been a cruel year for 24th Street's venerable crop dives, with Polk Gulch's Playland buying up Jack's Club and Zoe's replacing El Mexicano.  Now, Pop's Bar joins the list.  Reader "MoFoPlz" fills us in:
Pop's at 24th & York is in the process of being sold. The two current owners, Malia (owner of Thee Parkside) & Harmony, have accepted an offer and it's making it's way through the SF system. You'll have to follow up with them for details other than the rumor was it went for 250K+. Let's hope not to the douche who claims everything 'local' or some other dick who wants to clean it up and rebrand it for the Marina crowd.
We reached out to bar staff, but haven't been given a confirmation either way (and nothing has popped up on the bar's ABC license, so it hasn't made it that far yet).
The identity of the buyer (or buyers) isn't clear, but with the Mission's "hyper gentrification" looming over 24th Street, and Pop's being a place of $2 tallcans and $5 bloodies that start pouring at noon, we'd imagine the new owners would look to make the cocktail glass atop the sign a bit more prominent.