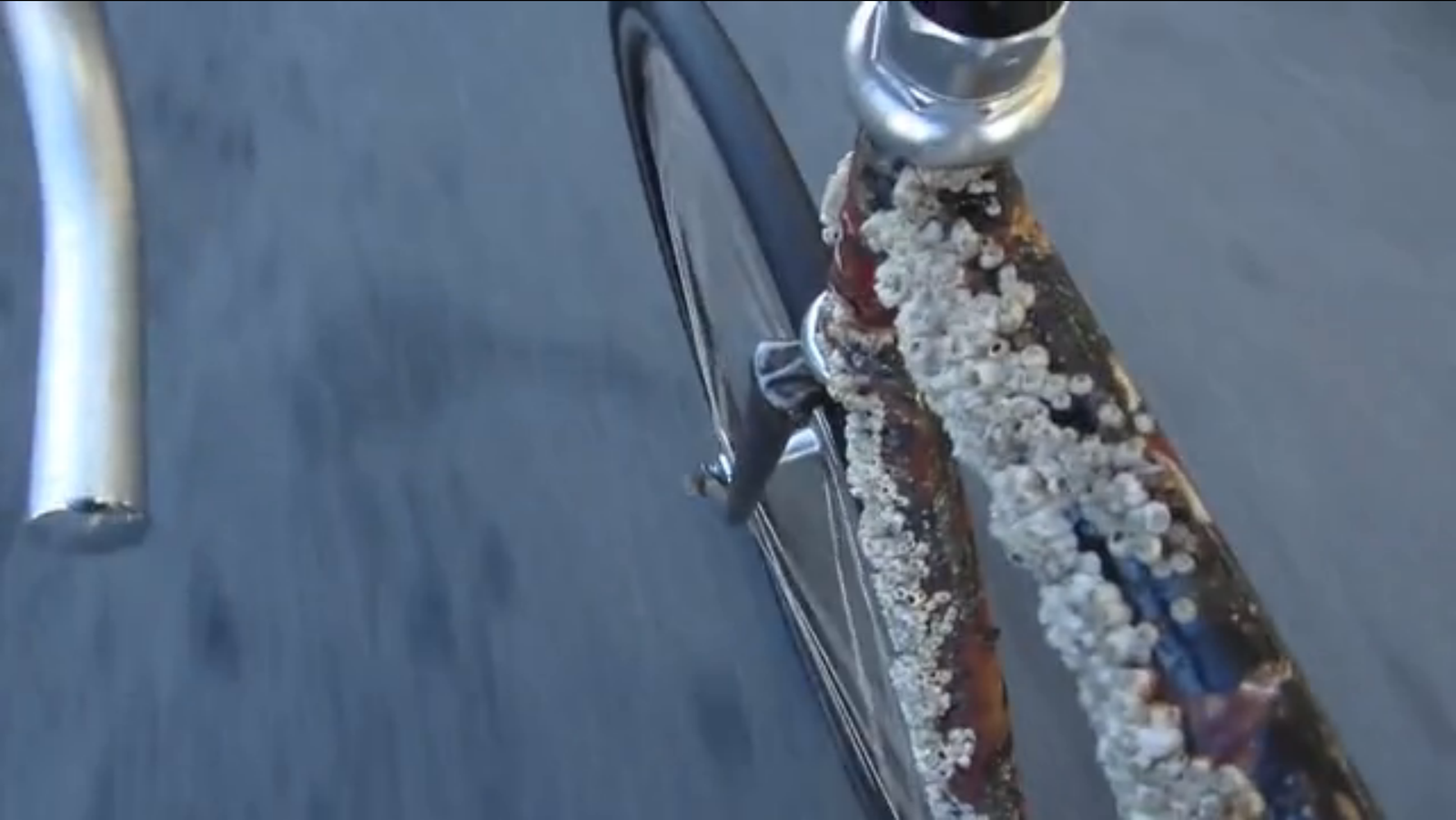 Once upon the time, a widely-mocked sub-class of human known as "hipsters" were infesting the Mission with their fixed-gear bicycles.  They adorned their "fixies" with everything from stickers and spoke cards to colorful Aerospoke rims and anodized seatposts.  How quaint!
Eventually, the hipster scene was killed off by high rents and stepped-on coke, and their bicycles went away too.  But one local Mission artist is reviving the lost art of "custom builds" via a bike frame reclaimed from the Bay.
Chris Sollars of 667Shotwell explains how this gruesome shipwreck in the making came to be:
Fixed Gear 2013 is a barnacle-covered Motobecane bike frame, pulled from Mission Creek and rebuilt as working fixed gear bike with the help of the bicycle mechanics at Pedal Revolution.
He even provided a short video of a blond-haired seamonster riding it:
If you want to see this ride in person, it's on display at Steven Wolf Fine Arts through December 23rd.