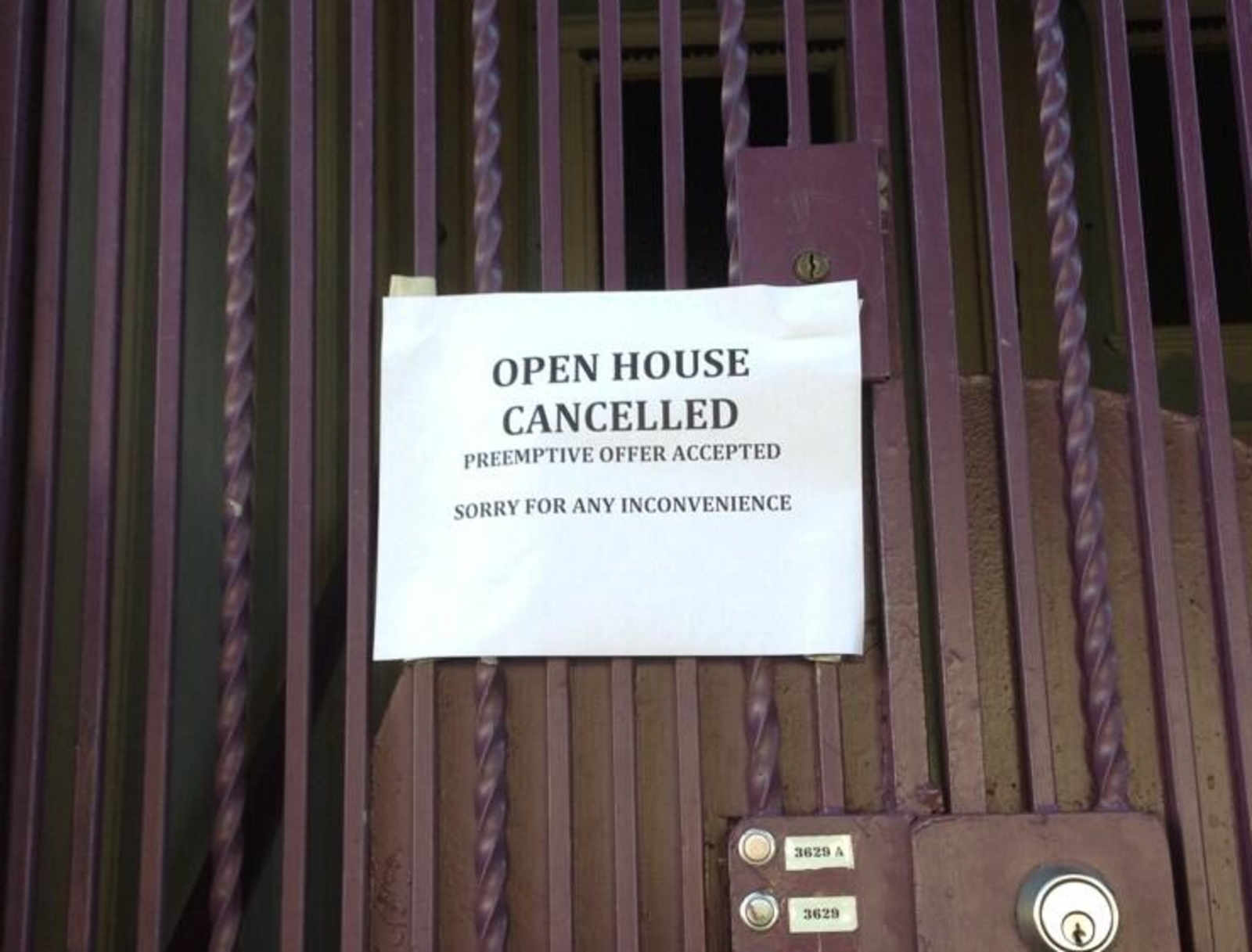 Renting an apartment in San Francisco is hard work.  First, you need to blow an entire lunch hour hiring a Task Rabbit to scour Craigslist for suitable apartments that match your lifestyle and bottomless budget.  But the first set of potential domiciles ("deliverables") might not be to your liking, so could be forced to hire another lowest bidder to get the job done right.  Then you need to enlist some humanities majors to go to relevant open houses, inspecting the grout and networking with prospective landlords in your place.  Finally, after all the arduous legwork has been taken care of and you've Squared all your bunnies for a job well done, you'll have to negotiate with the chosen landlord on just how much over ask you'll have to pay to lock down the housing contract.
But there's a way to disrupt the whole inefficient housing search process.  Just glance over Craigslist, find the ideal grainy picture in either the Mission, Lower Haight, or SoMa (you guess) and submit a preemptive offer.  No need to go to an open house, no need to scrutinize the place you'll spend your between Mountain View hours.
Besides, if your new apartment turns out to be a lemon, you can just forfeit your security deposit and Roll The Dice Again.