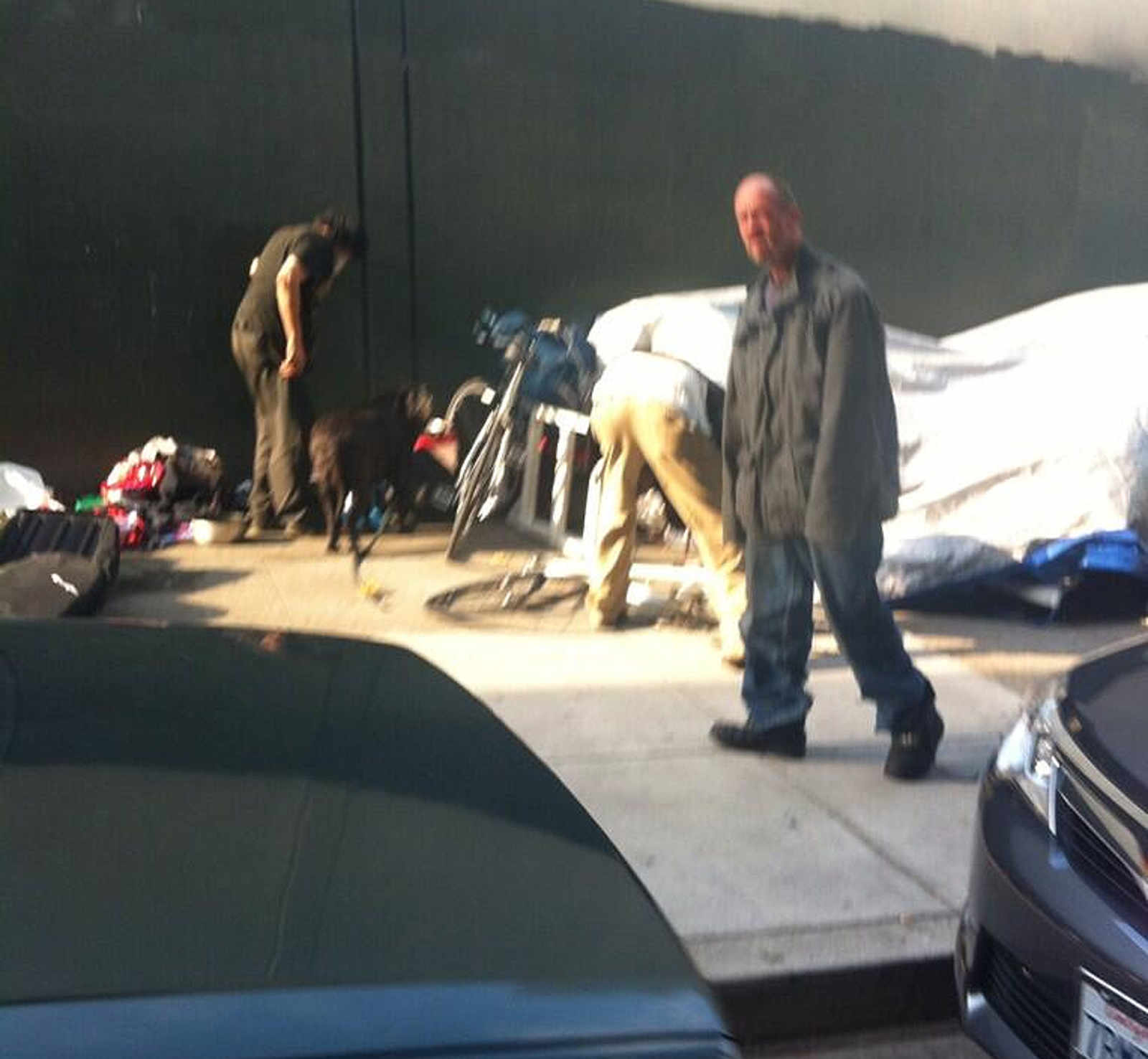 The stolen bike chop shop under the freeway: we've all seen it, we all hate it—and they've been operating in broad daylight with impunity for years.  Fortunately, thanks to Meredith Obendorfer and @SFPDBikeTheft, the operation has been (finally) taken down.
Meredith fills us in:
On my ride to work yesterday, I saw a bicycle "chop shop" in its usual operating spot along 13th Street [at Mission], underneath the freeway. Fired up by the recent theft of my beloved mountain bike, I stopped and pulled out my phone to take a picture of the scums at work. While it was a potentially dangerous situation, I figured… if they chase me, what are they going to do, outsprint me?

I snapped a couple photos, gave the guy yelling at me the middle finger, rode away and took to the Interwebs. I tweeted out a picture, notifying @SFPDBikeTheft (which as you might now, is manned by an SFPD officer who has been advocating for SF cyclists with stolen bicycles.)

By 6pm yesterday evening, I received the following tweets in return from @SFPDBikeTheft, as well as from SFPD Mission Station, informing me that the area had been cleared up:
@meredithob @ionfeldman 13th St/Mission ST Off ramp alley as 1800 Hrs today. Thank You @SFPD_Mission #outofbusiness pic.twitter.com/WS4s4jJWqc

— SFPD Anti Bike Theft (@SFPDBikeTheft) August 21, 2013
@SFPDBikeTheft @meredithob @ionfeldman it was our pleasure. Lots of help from @sfdpw & SF @_Recology pic.twitter.com/9j4WNc79JM

— Mission Station (@SFPD_Mission) August 21, 2013
Pretty rad, right? I think this shows that SFPD is doing something about the recent epidemic around bicycle theft and effectively engaging with the community via social media.
Definitely rad. Thanks, Meredith!